For skateboarders, the personal setup is something really special. It's your everyday weapon, your love and your brother in arms at the same time. Every skater prefers different hardware and chooses individual components because everyone has a different taste. What are the favourites of our team riders? Let's take a closer look at Ben Dillinger's setup.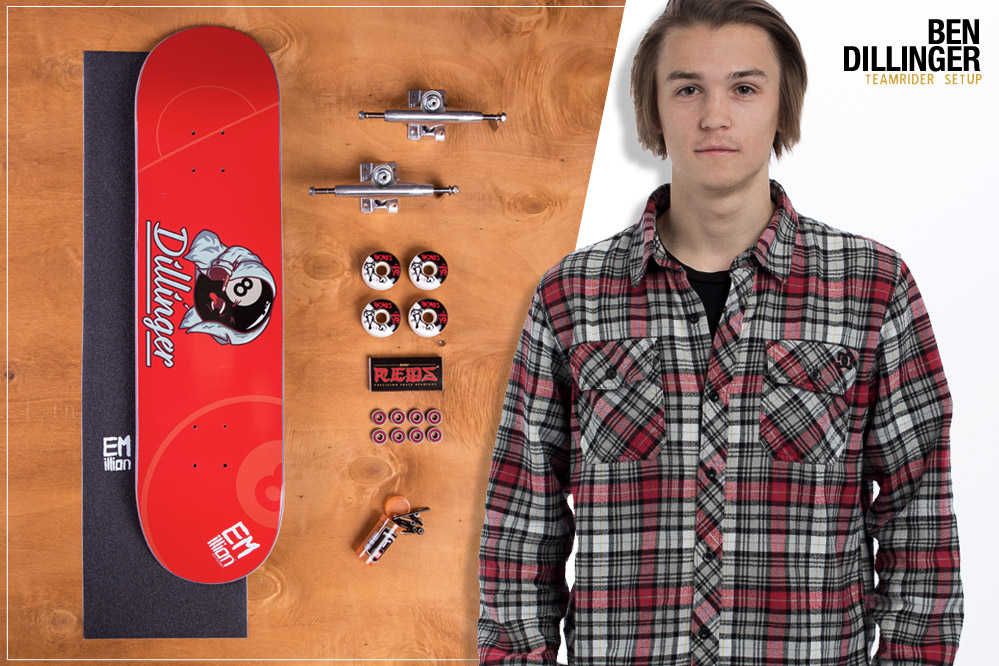 Ben Dillinger – Setup
You've always wanted to know which trucks, skateboard decks, bearings, wheels, griptapes, and mounting kits our team riders prefer? Here you'll get the answers. Check out Ben's individual choice, get to know why he is skating these products.
If this encouraged you to take action then check out our skate shop and our skateboarding factory and refresh your old setup or get ready with a new one.