High-cut, cupsole or vulcanized? Suede or rather Canvas? Polyurethane Sole? Huh? Perhaps just a low-cut shoe? It seams like shoe -science to develop the perfect skate shoe and it makes it almost difficult to decide which one to choose! Manufacturers such as
Vans
,
Nike
,
Etnies
,
DVS
,
C1RCA
,
Globe
,
Lakai
and
Emerica
are constantly developing their technologies to make skate shoes more comfortable, or to provide more board-feel. Many shoes are especially designed for skating, so when choosing a new pair of skateshoes, you should always pay attention that they also meet your skate style. To make sure you do not lose track and get confused about all the technical gibberish, we dedicate this section to unveil the mystery of the perfect skate shoe and explain what you should consider when buying your next pair. This is important, because the right selection not only improves your board feel, but also helps you to avoid injuries such as torn ligaments or sprains.
Cupsole or vulcanized shoe?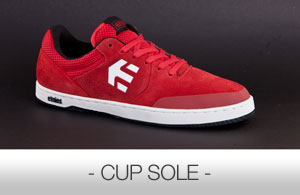 The basic distinction in skate shoes can be made by the sole constructions: cupsole and vulcanized sole. The special feature of the cupsole is that the sole is glued to the upper shoe and also sewn with it. Since it is also made of one piece, it is particularly robust and practically unbreakable. Cupsoles are especially recommended if you jump gaps or stairs, because the thick polyurethane sole compensates the force on landings. However, because of the thick sole, these shoes are heavier, harder and less flexible than their competitors.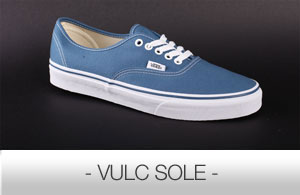 And that's the advantage of shoes with vulcanized sole. Because of its much thinner sole, they are much lighter, more flexible and allow you a much better board feel. You can roll away right after purchase and you do not have to wait for them to soften. Their weak point is that the individual rubber components of the sole are merely adhered to each other, and are only attached with a narrow strip of rubber on the upper shoe. Therefore, they wear out relatively quickly. They also compensate landings considerably worse because of the thin sole in comparison to the cupsole.
High-Cut or Low-Cut?
Regarding the shape of the shoe, opinions differ greatly. Some people prefer High-cuts for years; the others can only have fun in low-Cuts. Although this is mainly based on personal preference, also the style factor is a crucial criterion.
3. Padding, Seams and Upper
Not only the height of your shoe and the thickness of the sole, but also cushioning or padding can help you to prevent injuries. In addition, they also increase the comfort of your shoe. In particular, the areas around your ankle (Achilles' heel) and the tongue of the shoe should be sufficiently padded. But again, the more padding that's added, the heavier your shoe will be and you get less board feel. Your footshape is also not quite insignificant at this point. If you have a narrower foot, you should rather try on a lighter pair of shoes to ensure a secure fit.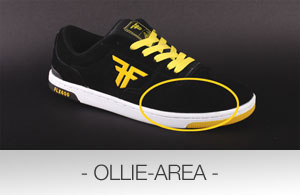 In addition, you should pay attention when buying your next skate shoes, that they are particularly reinforced near the vulnerable wear points. Particularly in the area of the cap and heel, shoes should be sewn two or even three times, to make them durable. In addition, many shoes are reinforced in the ollie area with cross stitching, as this area wears out very quickly because of the grip tape.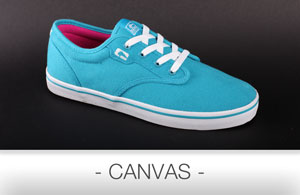 The material should be very durable in the heel and cap area, so the grip tape will not tear it off quickly. Skate shoes are made of leather, textile materials or various synthetic materials.
Leather
With leather, we can distinguish smooth leather, nubuck, suede and coated leather.
Smooth leather
consists of the first layer of skin and is usually relatively thin. The structure of the skin can be seen on the surface.
Nubuck
is grained leather with a velvety surface.
Suede leather
(
suede
) is made of thick leather skin and is very sturdy. The surface is heavily roughened. It is extensible, softer and permeable to water. Leather shoes can be recognized by the sign on the right.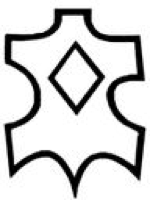 Coated leather
is leather with color application or an additional artificial layer. Shoes made of coated leather can be recognized by the sign on the right.
Textile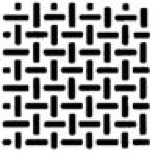 Textiles include all woven, knitted and bound materials. These include natural fibers (animal and plant products such as wool or flax) and synthetic fibers (eg, viscose or nylon). Shoes made of textile materials can be recognized by the sign on the right.
Faux Leather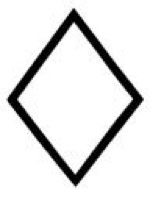 These include synthetic materials of any kind such as synthetically produced leather (faux leather). It is usually made of plastic coated fabric and simulates the genuine leather structure and sometimes even smells like real leather! Shoes made of artificial materials can be recognized by the sign on the right.
vegan skate shoes in our shop
. We really take notice that these shoes are absolutely free of animal products and therefore are 100% vegan – both the material and the adhesive that is used. If the manufacturer does not provide accurate information or we should have doubts in the processed materials, the shoes are not displayed in our vegan category.
Fit & Size
All this technology is really nice and all, but what's the use if you're shoe doesn't fit? The most important thing about your shoe, is that it fits perfectly and they also look appealing to fit your style. Your shoes should not be too large so that you're "swimming" inside, but they shouldn't also be too small, so that they don't bend your toes. To ensure a good fit, we imply the old rule of thumb: place your toes against the tip of the shoe. If you can still add your thumb against your heel, the shoes should fit you perfectly. If your feet are rather narrow, you should not necessarily resort to broad, clunky shoes. Are your feet rather wide, then you probably will not have fun with slim-fitting shoes, because they can become uncomfortable at the toes and ankles.
The width can be seen on the sole, which is represented on the product image in the description. A wide shoe doesn't become narrower on the midfoot and is therefore most suitable for wide feet or casual wear. A narrow shoe closes in on the midfoot and thus provides a more stable footing and a healthier state. As for the styles, you are spoiled with choices. Although you should not be so influenced on the appearance and your environment, because the most important thing is that you need to feel comfortable with YOUR shoes.
You should be aware that the EU sizes on our website do not always correspond to the American sizes because they can vary from one manufacturer to another.
Our size conversion chart
partially covers the sizes of different brands, but if you're not sure, you can always
contact our customer service
for help. Furthermore, the size also varies due to the padding and the width of the shoe.
Shoelaces
Not only the uppers and soles, but also the laces wear through the grip tape quickly, so it can be helpful to take waxed up laces. Metal or plastic eyelets also provide a longer lifetime for your beloved laces. If they do wear off, check out
our laces in the shop
!
6. Removable Insole
You wear supported insoles? We test every shoe to check whether the insole can be removed and specifically mention this in the product description under "Features". If the description has no information regarding the footbed, the insole is glued or sewn and therefore not removable.
7. Protection against wear
To protect your upper shoe from wear, you can spread a thin layer of super glue on the most exposed seams before using them. You will notice that these hold much longer, but your shoe may look like "Frankenshoe"… If it's already too late for that,
Shoe Goo
is a miracle cure. You can stuff Shoe Goo in small holes in your favorite skate shoes and thus ensure a longer lifetime. You can also take preventative measures to the longer life of your treads. Make sure that your shoes are always laced neatly to avoid stumbling, falling and looking stupid doing it ☺.
This not only protects the outsole of the shoe, but also your joints. In addition, you should always tidy up your shoes and tie them to not slip out. The padding heel reinforcement and the seams of your shoe will thank you later. A conventional waterproofing spray also contributes to prolonging the lifetime of your shoes and keeps them dry, even in bad weather.
8. Care – Shoe TLC
Shoes need special care – not only for style reasons, but also so that their lifetime is extended. In this case, you should have a few basic rules in mind. You should always clean your shoes with a soft brush or a damp cloth. With the cloth, you should rather pat than to rub, because otherwise you would rub the dirt to the upper side. The outsole is best purified with plain water or a mild detergent such as pure soap or hand cleaner of construction workers. Be careful with cleaning detergents with harsh ingredients such as alcohol, acetone, etc., as this may cause discoloration and damage to glue and finish.

By the way, putting your shoes in the washing machine is an absolute no-go! Your shoes may seam clean on the outside afterwards, but you ruin the padding, waterproofing and adhesive! In the worst cases you can also deform your shoes and make them absolutely unskateable!