Inspired by the iconic silhouette of the Cortez running shoe released in 1972: Nike SB gives the in-house classic a skateboarding update. We have tested the Nike SB BRSB for you.
READ IN ANOTHER LANGUAGE
DE | FR | NL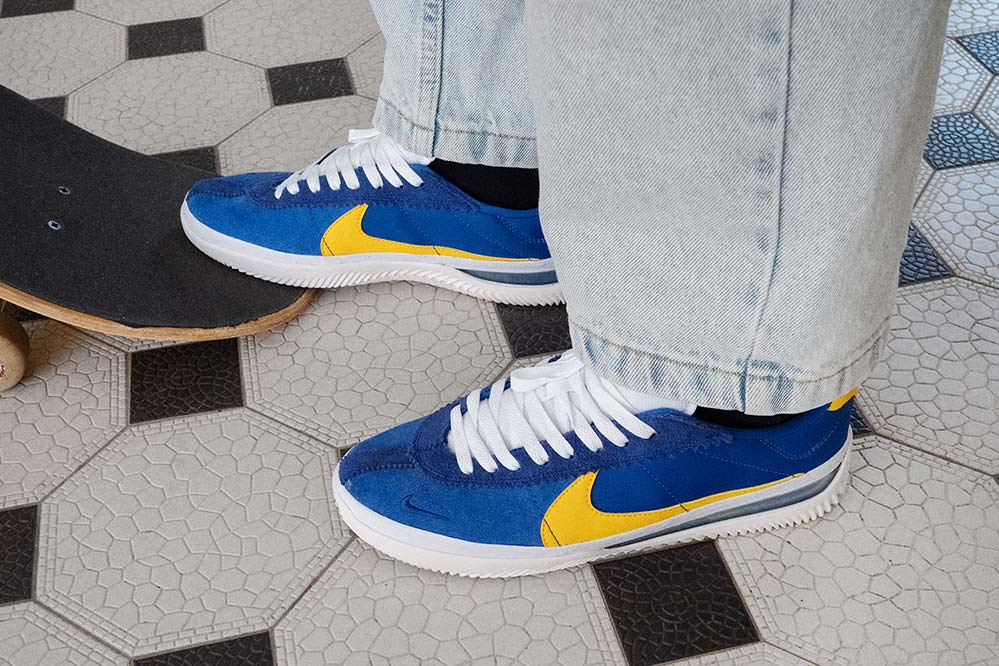 Nike SB BRSB: from running shoe to skate shoe
Almost every detail of the BRSB was inspired by the original Nike Cortez running shoe: The sawtooth pattern sole, color blocking design and the sole's "Air-Bubble". You can see the React insole through this translucent part of the sole of the BRSB.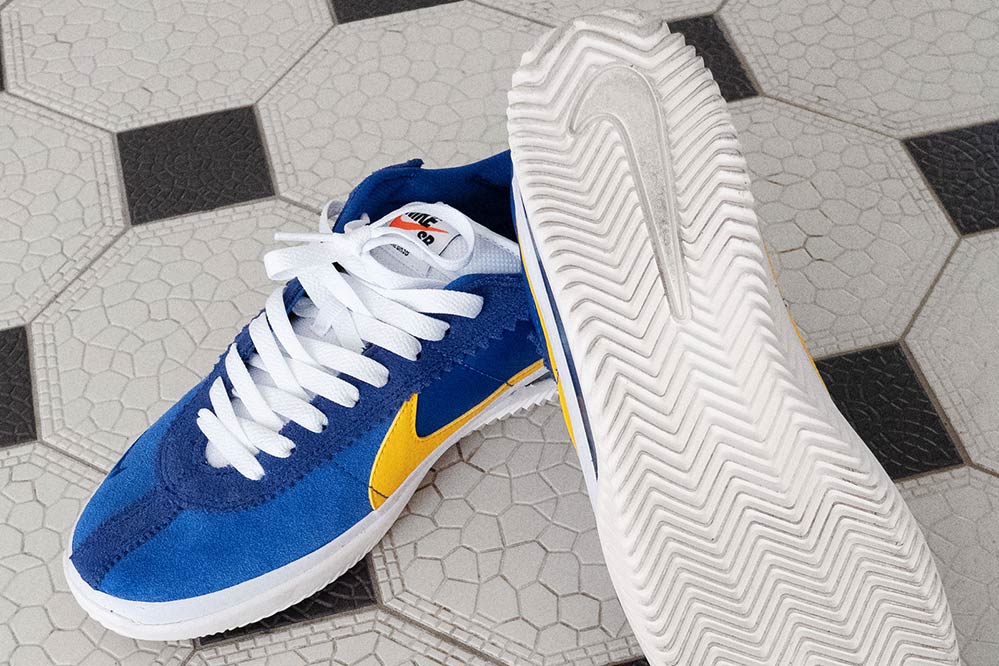 In addition to the stylish silhouette, the narrow, vulcanized construction with cup-sole core and suede in the toe area give the shoe all the necessary modern skateboarding features to convince on the board.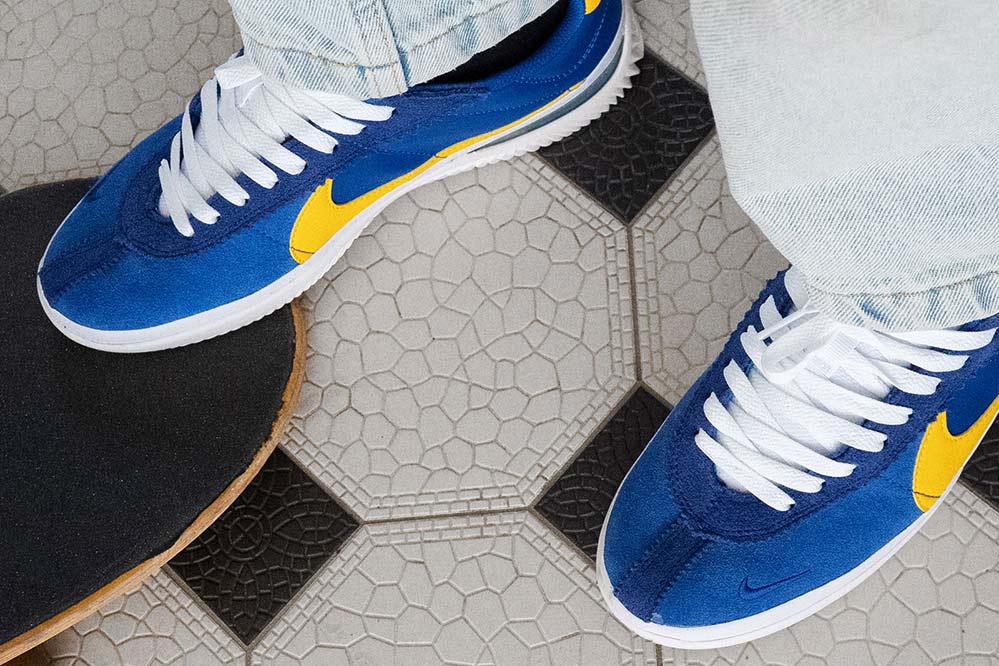 Fit and boardfeel of the Nike SB BRSB skate shoe
The most striking parallel to the original is the comfort. The slightly thicker tongue combined with the "React" insole and vulcanized cup sole construction make the BRSB a comfortable skate shoe.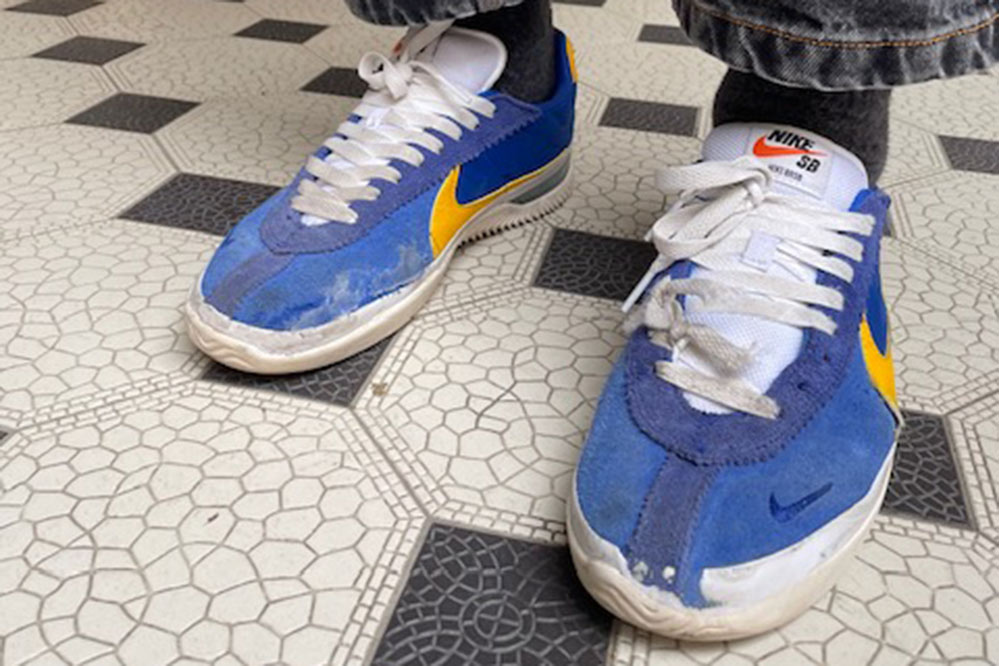 The Nike SB BRSB has a regular fit and is true to size. Therefore, you can shop it in your usual size. As you might be used to from Nike SB shoes, the toe box is quite narrow. Yet, this did not cause me any problems during testing. It gave me a better flick feeling. The shoe feels as expected: a sports shoe adapted to skateboarding with a snug fit.
The feel is like in the Nike SB Bruin React. In fact, the two models have similar features. If you like the Bruin React, you'll love the BRSB. The shoe doesn't need a break-in phase. I had a fantastic boardfeel for flip tricks right from the start.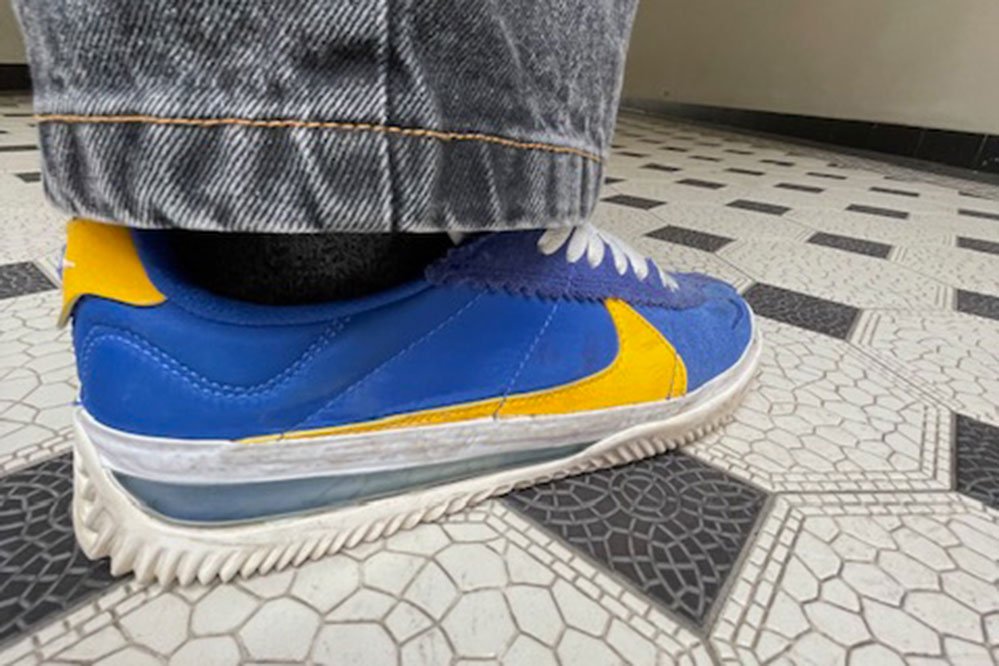 My only personal criticism is the thick sole in the heel area. Despite the foam, I would have liked more connection to the ground here. All skaters who deal with a lot of impact in their skating will probably enjoy the thick heel section.
Durability of the Nike SB BRSB
The blend of suede and canvas in all the right places makes the shoe extra durable. During my test, I had no worries that any part of the shoe would wear out too much.
Only the laces are quite exposed and tore in the usual places for me after a short time. In terms of general durability, the Nike SB BRSB makes a very resistant impression. The sole is conspicuous here, which shows almost no signs of wear after my test.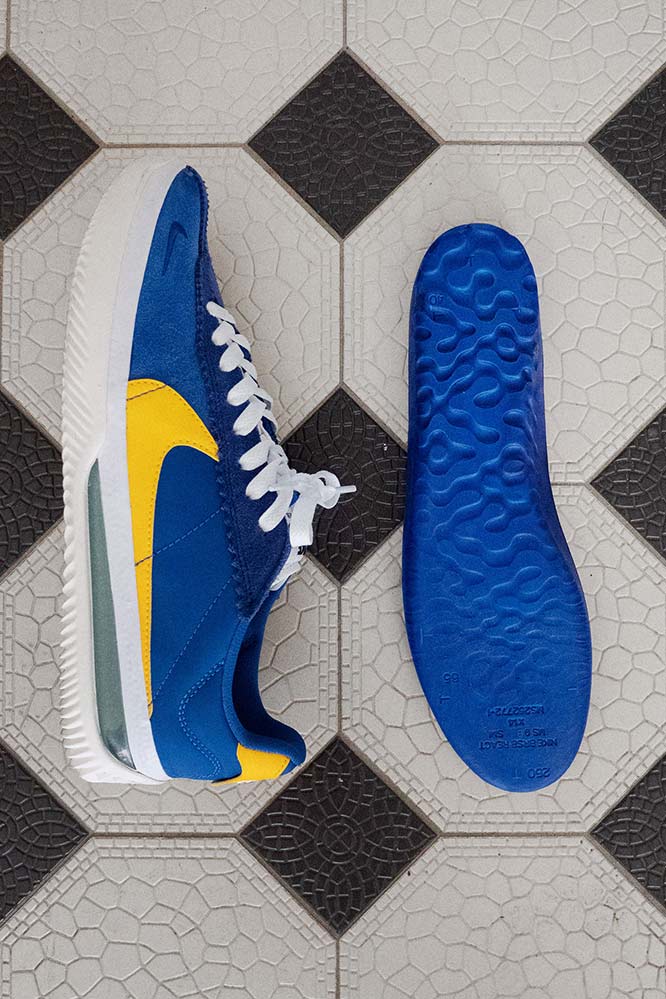 Conclusion
I was asked countless times at sessions on my shoes. Whether this is the "new Nike Cortez" – the shoe's silhouette has a high recognition value. Combined with the modern skate features, the Nike SB BRSB skate shoe is a true design and performance model that lives up to its hype.
Pros
Boardfeel
No to very short break-in period
Cushioning
Silhouette with high recognition value
Cons
Thick sole in the heel area
Exposed laces
---
Following setup was used for the Wear Test: