We took the new Venture V-Lights Trucks to an outdoor laboratory to test their durability and responsiveness while skating. Check our report in this weeks Product Test.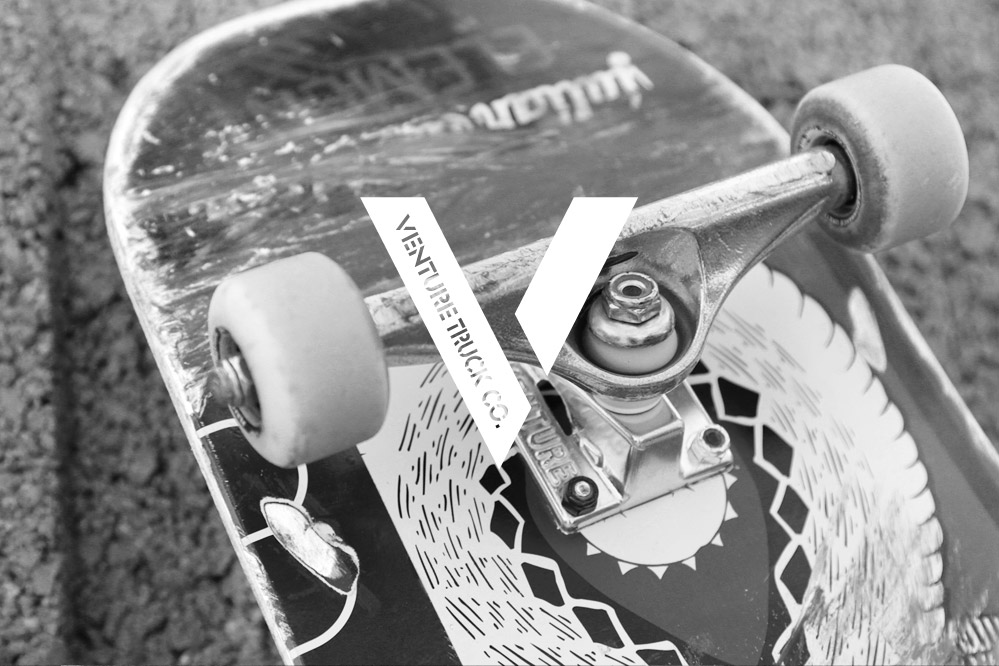 Venture Trucks are known for high quality and long durability. They have always been a little lighter than the models of the competition and yet they now released an even lighter model with the V-Lights Trucks. The weight of the trucks is reduced, they used a hollow kingpin and the baseplate is stripped down in some places, so that they lost weight but didn't lose any stability.
Geometry
We tested the Venture V-Lights 5.8 High trucks, recommended to use with deck going from 8.25 – 9 inches. The height of the trucks is 62,5mm and is therefore identical to the Independent standard trucks. Otherwise, nothing has changed except for the wider axle pin and the resulting wider Hanger. The geometry of the trucks is just like any other Venture model. A great advantage of the high-truck is that you have softer steering and can use larger wheels without having to fear for wheelbites.
Riding and Grinding
Unfortunately, I can't say much about the steering behavior of the original Bushings since I always use the Bones Medium Bushings when switching trucks. However, I do not think that the original Bushings form big problems. The trucks respond immediately and accurately to steering maneuvers and implement these very direct and smooth. As I just mentioned, the high version of the Venture V-Lights allow for softer steering and larger wheels. No wheelbites! For Grinding behavior, I can only say that it is butter soft, very comfortable and controlled. Venture can definitely add up to the standards like Independent or Thunder.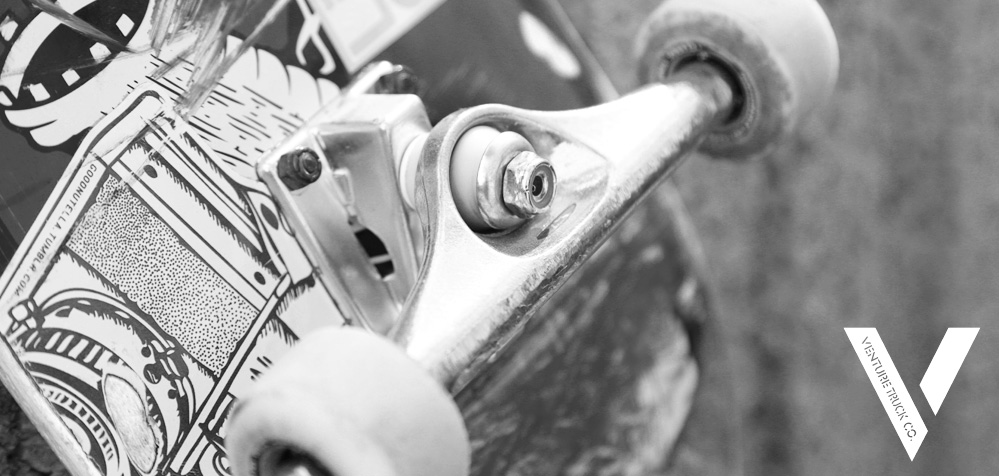 Conclusion
With the new V-Lights 5.8 High trucks, Venture puts a big exclamation mark on the competition and shows that they can offer top quality even for wider decks. The trucks leave no wishes unfulfilled and are highly recommended if you drive wider decks than 8.25 inches. The weight saving is noticeable and a lot of fun. The V-Lights are also available in the 5.25" version for decks with a width of 7.75 – 8.25 inch and is also a few grams lighter. I'm happy with the way it grinds and could definitely recommend them. Once again, the quality of Venture is proved with our thorough Product Test!
Visit the Venture V-Lights
Visit the Venture Shop