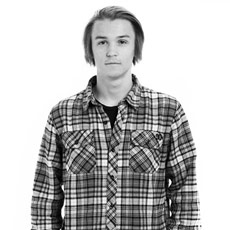 Ben Dillinger
Bio
Jump down and remain on the board!
Ben Dillinger is the man for the bigger spots. He comes from the small town Mainburg in beautiful Bavaria, about an hour north of Munich. Here, he discovered the skateboard as his new companion for the first time in 2002.
Ever since he got his driver's license in his pocket, he can often be found in Munich. Here, he has established himself as an impressive all-round skater with a preference for street and transition.
Since October 2012, Ben is a part of the skatedeluxe skate team. He's killing all kind of street spots, especially large gaps and rare tricks as sick Airwalks are Ben's trademarks.
In 2014, "The Gap Killer" won the Element Skateboards "Make it Count" contest in Würzburg and got his first pro model on EMillion skateboards. In addition, he is part of the Bones Wheels family since 2014.
In March 2016 Ben released THE WUB-Edit, in which he showes some serious skills at Innsbruck's famous skate hall – This guy really got the style on his side!