On 16 June 16 2018, the German final of the Vans Shop Riot contest took place at Northbrigade Cologne. After our boys have always nto been eliminated in the last years, the skatedeluxe team was now finally able to win the Vans Shop Riot for the first time.
Overall 14 shop teams competed. As usual at the Shop Riot to two teams went into a two-minute elimination runs at a time. In contrast to the recent years, each team also had three tries to land a best trick after their runs. Already in the first elimination rounds it was indicated that the winners will either be the farmer boys of SHRN (Daniel Ledermann, Josha Aicher & Max Pack), the last year's winners of team Titus (Jost Arens, Patrick Rogalski & Yannick Schall) or the skatedeluxe Team with Denny Pham, Douwe Macare and youngster Willow Voges Fernandes.
Willow | FS Ollie | © Fabian Reichenbach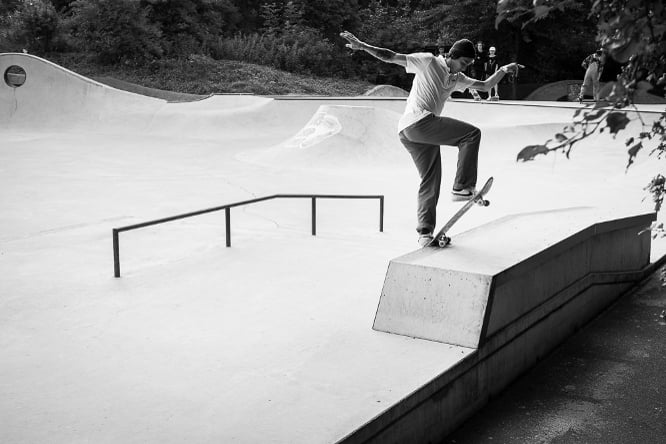 Denny Pham | FS Bluntslide | © Fabian Reichenbach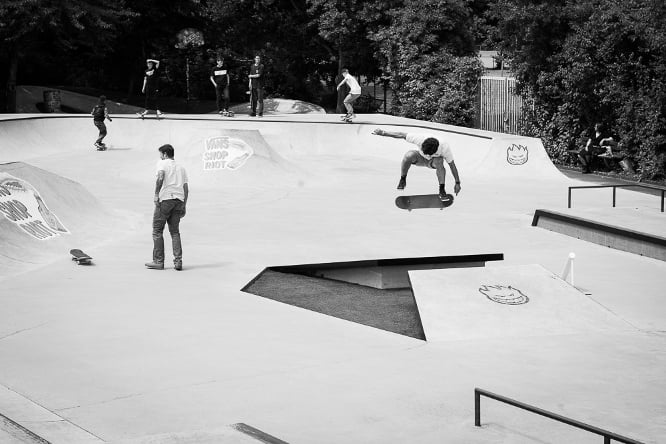 Douwe Macare | BS Kickflip | © Fabian Reichenbach
Due to the fact that Denny and Douwe pushed themselves into top form and youngster Willow Voges Fernandes had always delivered solid runs, the skatedeluxe team had a close victory over team Titus in the semi-finals and also won against the crew of SHRN in the finals.
Props to all competing teams, especially the boys from Münster, Munich and the youngsters from Mantis as well as to the Northbrigade crew. We'll do our best the Euro finals in Milano!
Do you want to see more footage? Just check out our Vans Shop Riot Story on Instagram!