De dudes met de drie strepen zijn terug! Met de adidas Dorado ADV Boost™ maakt adidas Skateboarding jouw zomer nog helemaal perfect! De Duitse sportgigant creëerde een skate schoen die anders is dan alles wat je al gezien hebt!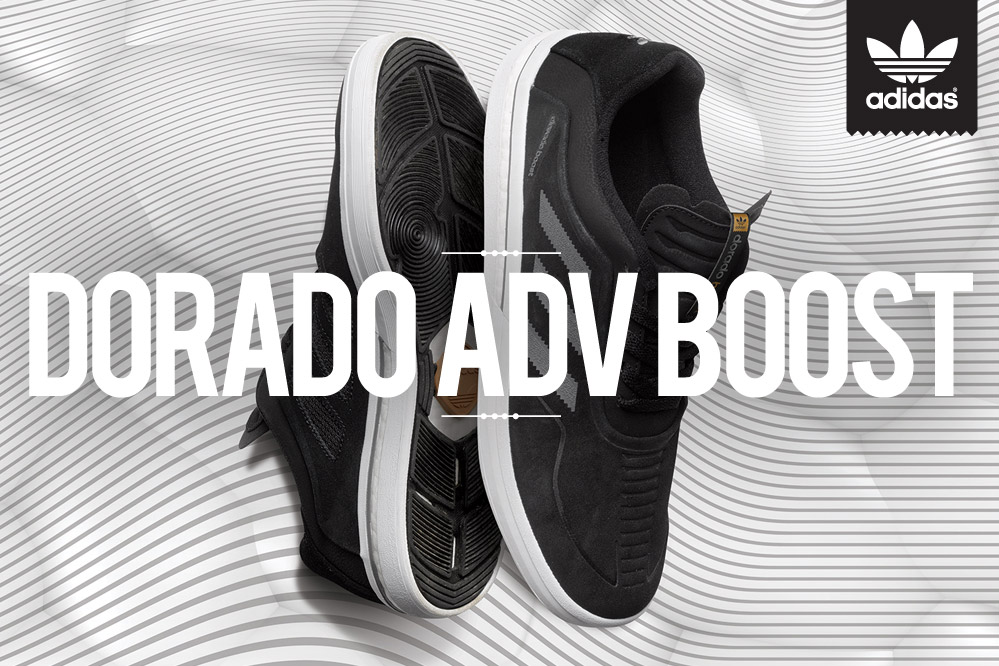 Met de invoering van de game-changing Boost™ technologie, is de adidas Dorado ADV Boost™ de meest innovatieve skateboard schoen tot nu toe. Naar aanleiding van de adidas ADV Boost, die alleen in beperkte aantallen uitkwam, biedt de Dorado een opmerkelijke stap in comfort en ongeëvenaarde bescherming van jouw voet. Dankzij duizenden kleine thermoplastisch polyurethane capsules, de zogenaamde steentjes, bieden deze galactische skateboard schoenen een superieure schokdemping zonder hierbij het boardgevoel te verwaarlozen.
Maar er is meer! Voor uitgebreide skate-sessies herstelt de adidas Dorado ADV Boost™ tevens energie bij elke stap die je neemt en herstelt die energie regelmatig. Dit klinkt misschien als rocket science, maar dat is het niet: adidas Skateboarding laat echt de allernieuwste schoentechnologie zien hier.

AAls we het over het bovenste materiaal van de schoen gaan hebben, biedt de adidas Dorado ADV Boost™ heel wat verfijning. De naadloze, voetbal geïnspireerde suède en TPU lederen bovenkant is duurzaam en uiterst slijtvast. De Techfit mesh bootie in de schoen houdt de voet op zijn plaats, terwijl de SPRINTSKIN ichtgewichte ventilatie biedt voor lange skateboard sessies met hoge impacts.
De adidas Dorado ADV Boost ™ komt in drie kleuren. Of het nu in grijs, zwart of navy ontmoet neon groen zoals het signature model van Alec Majerus – deze schoen geeft je een boost met supersonische snelheid in het volgende millennium van skate-technologie!