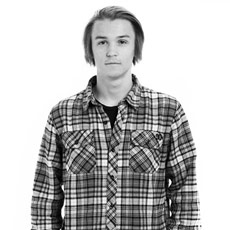 Ben Dillinger
Bio
JUMP DOWN AND STAY ON THE BOARD!
Ben Dillinger is onze man voor de grotere spots. Hij komt uit het stadje Mainburg in het mooie Beieren, ongeveer een uur ten noorden van München. Hier ontdekte voor het eerst het skateboard als zijn nieuwe compagnon in 2002.
Vanaf het moment dat hij zijn rijbewijs op zak heeft, is hij vaak te vinden in München. Hier heeft hij zich gevestigd als een indrukwekkende allround skater met een voorkeur voor street en transition.
Sinds oktober 2012 is Ben onderdeel van het skatedeluxe skate team. Hij shred alle soorten street spots, vooral grote gaps en zeldzame tricks zoals zieke Airwalks zijn Ben's handelsmerken.
In 2014 won "The Gap Killer" de Element Skateboards "Make It Count" Contest in Würzburg en kreeg hij zijn eerste pro model op EMillion Skateboards. Daarnaast maakt hij deel uit van Bones Wheels sinds 2014.
In maart 2016 release Ben zijn 'The WUB-Edit' waar hij was serieuze skills liet zien op de bekende skate hall van Innsbruck – Ben heeft zeker de stijl aan zijn kant!