Go Skateboarding Day Raffle
Go Skateboarding Day Raffle – Create a setup, share & win!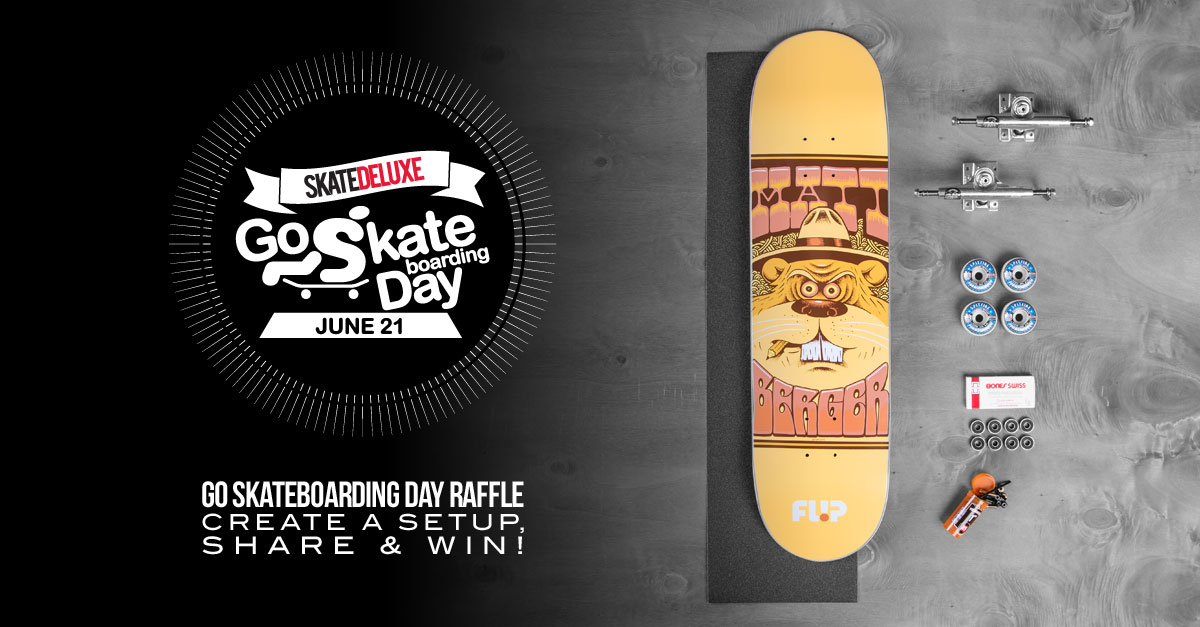 For some 21 June is a day like any other. For us skaters this day is something special. What once started as a protest against "No Skateboarding Allowed" – signs, evolved into a holiday celebrated by millions of skaters around the world.
Reasons enough for us to give away five brand new skateboard setups on the occasion of our special holiday. But you won't have to deal with already chosen decks, trucks, wheels and Co. because with using the skatedeluxe skateboard configurator you can easily create our own individual setup with your most desired components in just six steps!
Winners:
This is how the skatedeluxe Go Skateboarding Day raffle works:
Login into your skatedeluxe account. If you don't have a customer account yet, you need to create a new one. But hey, it's damn simple...
Head over to the skatedeluxe skateboard configurator.
Create your own setup using the configurator.
Share your setup on your facebook account using the "Share" button.
After that, you just need to keep your fingers crossed and hope that you'll be one of the lucky winners that get their desired setup.
Entry deadline is 20 June 2016 - 23:59 (CET). Winners will be picked randomly. Winners and their setups will be announced on this page 21 June 2016 and contacted via email. Terms and conditions for raffles and competitions apply.
P.S. You'll find your setup in your account if you want to order the setup or have a look at it later!
Lots of luck & Happy Go Skateboarding Day!
What are you waiting for? – Create your own setup now!