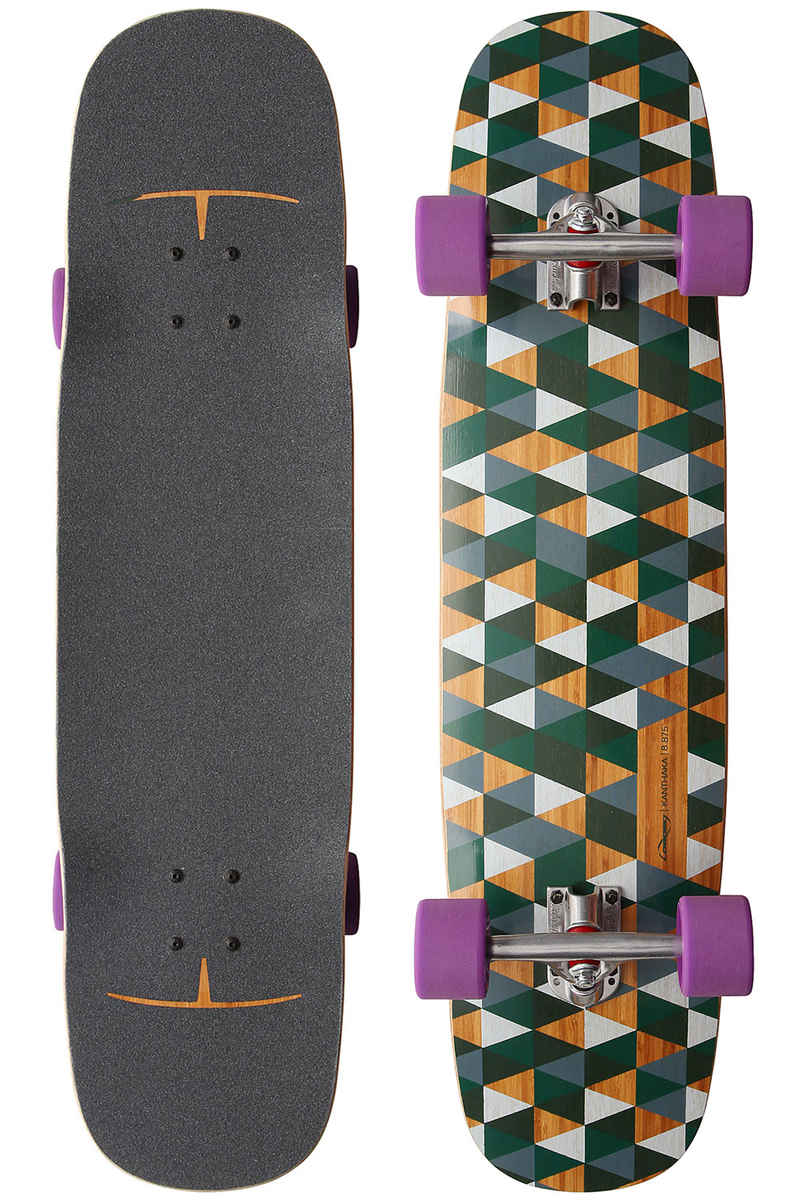 Haz doble clic para agrandar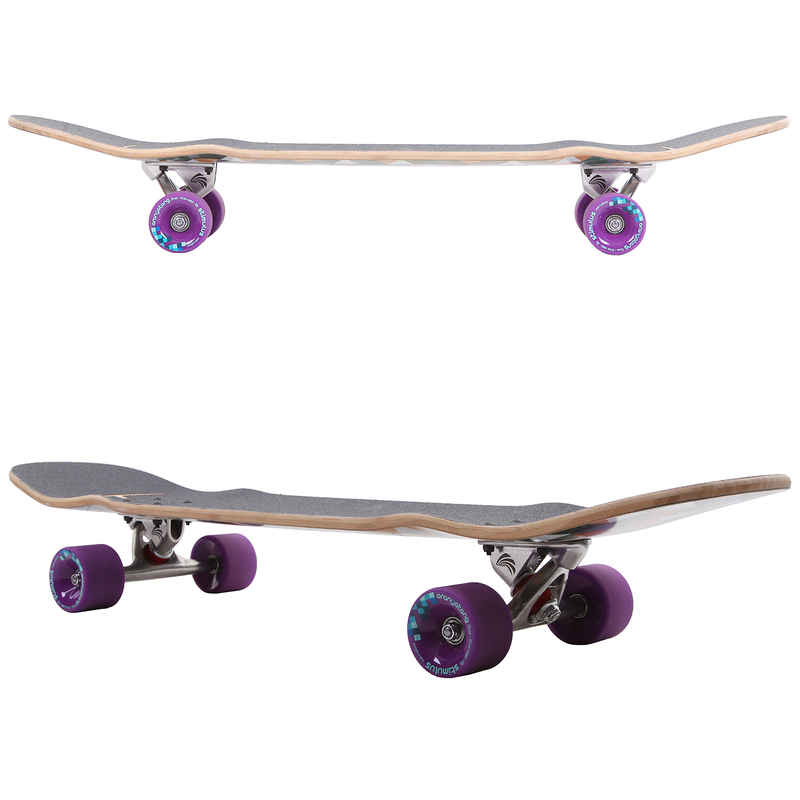 Haz doble clic para agrandar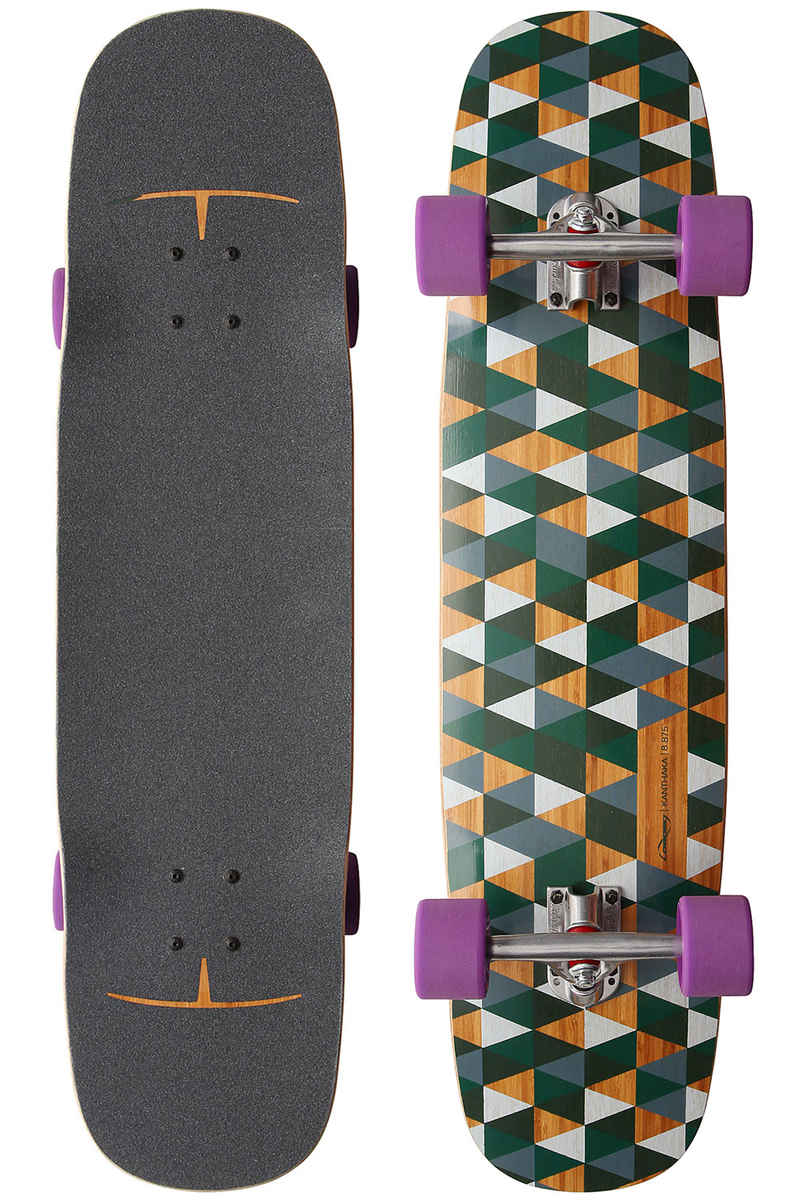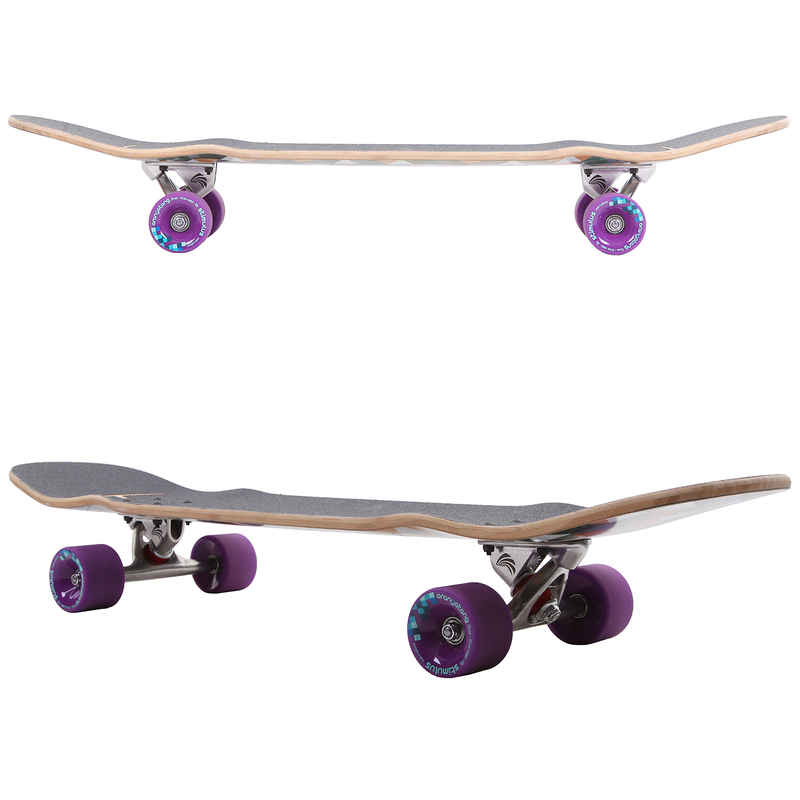 Este artículo estará pronto disponible.
Let the Loaded Kanthaka take you to a swift and exciting journey to double-kick freeride enlightenment!

With the Loaded Kanthaka 8.875" x 36" Complete Longboard you get an agile, muscular and loyal hybrid board to streetskate and freeride to higher levels! At first intended to be a better Ceviche, the Loaded crew soon concluded that a pumpable and trick cabable city commuter with a lively flex was not what the world was asking. So they changed their plans to develop a more aggressive and street-ready double-kick tech board.

The Kanthaka has an elliptical concave profile with a gently rockered platform to create a comfortable interface for sliding but not so much as to disrupt the mechanics of Ollies and other tricks. Its symmetrical shape with the nose being steeper than the tail allows for a more concave pocket for leveling out Ollies and a nominally higher contact angle for popping tricks or bluntslides.

Solid for speed and crisp for pop, the Kanthaka's bamboo and fiberglass construction is stiff without feeling overbuilt. Loaded designed the board with a very minute amount of longitudinal flex: just enough to soak up some road vibration and help keep the ride smooth. Now go shred!
The Loaded Kanthaka is available in two widths - 8.875" here. If you're looking for the narrow Kanthaka, click here: Loaded Kanthaka 8.625" Komplett-Longboard
deck specification:
- length: 91.44 cm
- width: 21.9 cm
- wheelbase: 17.5" (44.45 cm)
- construction: bamboo and carbon fiber
- concave: high
- flex: stiff
- mounting: topmount
- griptape: black
setup:
- trucks: Paris 150mm
- wheels: Orangatang Fat Free 65mm 83A
- bearings: Loaded Jehu
- hardware: Loaded Allen key

Attention: This complete board features silver-black trucks! Fuerther, it can also be ordered with orange (80A) or yellow (86A) Fat Free Wheels. Please enter your choice when placing your order. We will do our best to meet your wish!

¿Tienes una pregunta?
Puedes mandarnos tu mensaje con este formulario de contacto, también nos puedes mandar un correo a service.es@skatedeluxe.com - por favor, añade el enlace al producto. Normalmente recibirás una respuesta dentro de 24 horas.

Aquí encuentras nuestras preguntas frecuentes: Respuestas a preguntas frecuentes – FAQ
Línea de atención al cliente
Línea gratuita para España: 800 300 804
Teléfono fijo: +49 3641 7997 2596

Puedes llamarnos de lunes a viernes de 11 a 14 horas y de 15 a 19 horas.
Vuestras preguntas y respuestas