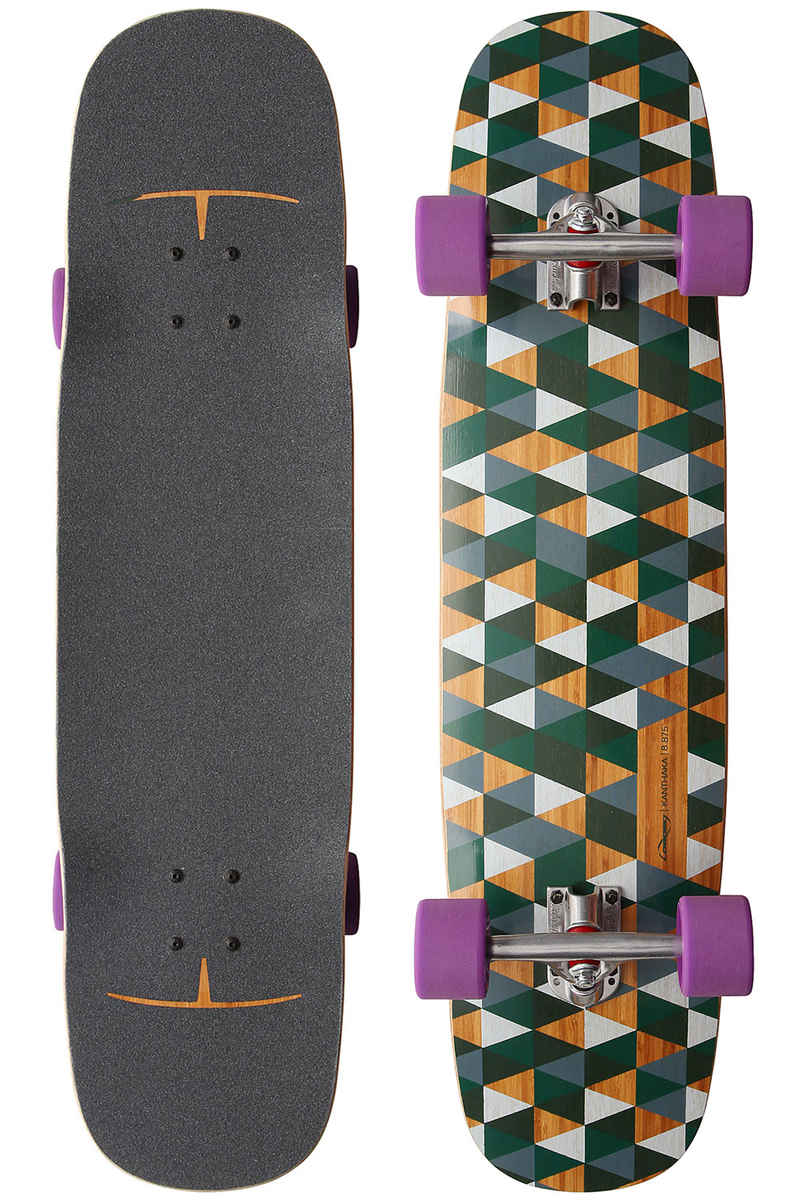 Dubbelklik om te vergroten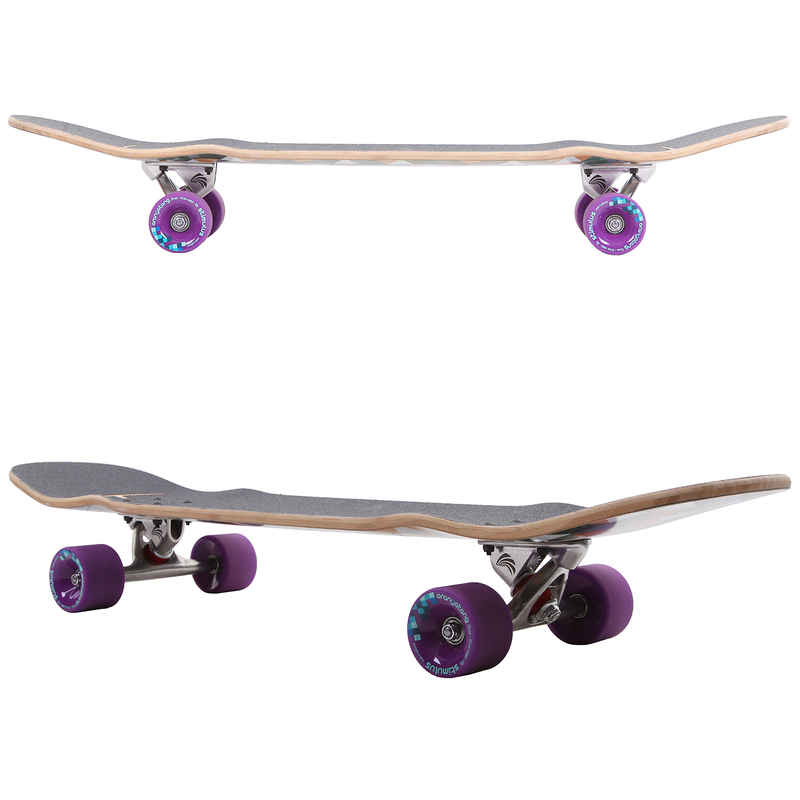 Dubbelklik om te vergroten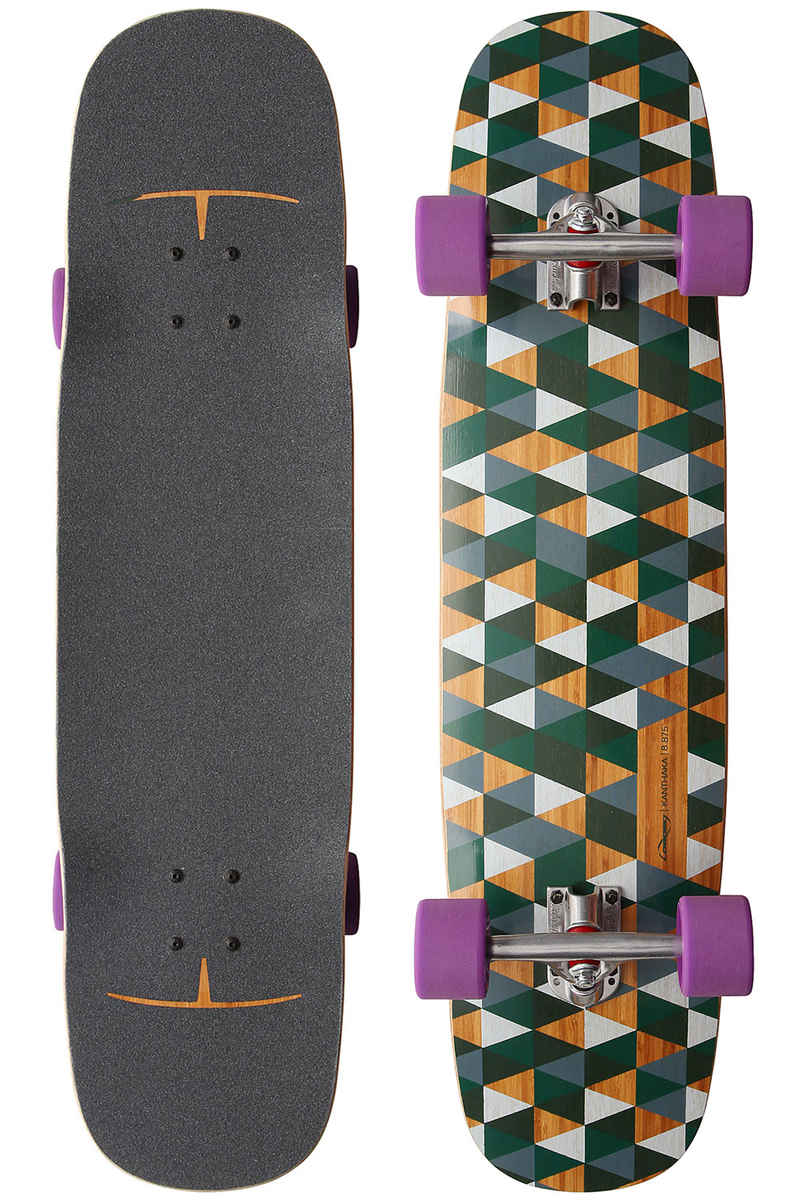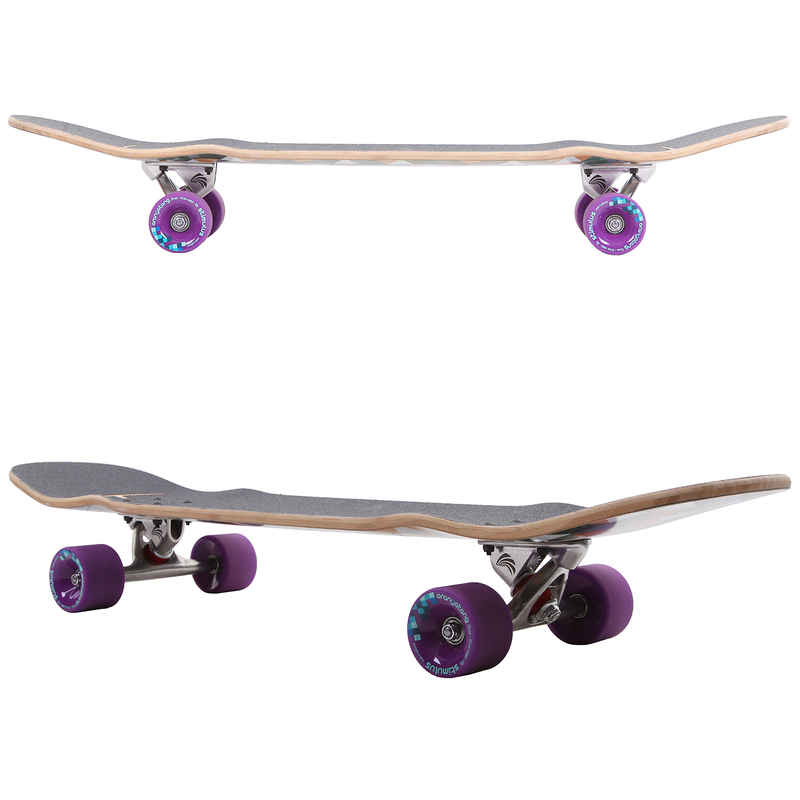 Loaded Kanthaka 8.875" x 36" (91cm) Complete-Longboard Paris-Setup

Sorry. Dit product is helaas niet op voorraad.
Let the Loaded Kanthaka take you to a swift and exciting journey to double-kick freeride enlightenment!

With the Loaded Kanthaka 8.875" x 36" Complete Longboard you get an agile, muscular and loyal hybrid board to streetskate and freeride to higher levels! At first intended to be a better Ceviche, the Loaded crew soon concluded that a pumpable and trick cabable city commuter with a lively flex was not what the world was asking. So they changed their plans to develop a more aggressive and street-ready double-kick tech board.

The Kanthaka has an elliptical concave profile with a gently rockered platform to create a comfortable interface for sliding but not so much as to disrupt the mechanics of Ollies and other tricks. Its symmetrical shape with the nose being steeper than the tail allows for a more concave pocket for leveling out Ollies and a nominally higher contact angle for popping tricks or bluntslides.

Solid for speed and crisp for pop, the Kanthaka's bamboo and fiberglass construction is stiff without feeling overbuilt. Loaded designed the board with a very minute amount of longitudinal flex: just enough to soak up some road vibration and help keep the ride smooth. Now go shred!
The Loaded Kanthaka is available in two widths - 8.875" here. If you're looking for the narrow Kanthaka, click here: Loaded Kanthaka 8.625" Komplett-Longboard
deck specification:
- length: 91.44 cm
- width: 21.9 cm
- wheelbase: 17.5" (44.45 cm)
- construction: bamboo and carbon fiber
- concave: high
- flex: stiff
- mounting: topmount
- griptape: black
setup:
- trucks: Paris 150mm
- wheels: Orangatang Fat Free 65mm 83A
- bearings: Loaded Jehu
- hardware: Loaded Allen key

Attention: This complete board features silver-black trucks! Fuerther, it can also be ordered with orange (80A) or yellow (86A) Fat Free Wheels. Please enter your choice when placing your order. We will do our best to meet your wish!

Vragen?
Contacteer ons via het contactformulier of via e-mail op service.nl@skatedeluxe.com en je krijgt een antwoord binnen de 24 uur. Vergeet zeker niet de link van het product toe te voegen of de volledige naam, zo kunnen we je sneller verder helpen.

Je kan ook altijd eens een kijkje nemen in onze FAQ –sectie; misschien kan je daar al een antwoord op jouw vraag terugvinden.
Bel gratis
We helpen je ook graag telefonisch verder; bel ons gratuit:
Nederlands: 08000 204 675
Belgium: 0800 494 43

Algemeen nummer: +49 3641 7997 2595

Je kan ons bereiken van maandag tot vrijdag tussen 10 en 19u.
Jouw vragen en antwoorden
1 reviews voor de Loaded Kanthaka 8.875" x 36" (91cm) Complete-Longboard Paris-Setup
Reviews filteren
Er zijn geen reviews in nederlands. Je kunt alle reviews hier onder zien.
Beoordeling:
Taal: Duits
Datum: 21.08.2015
Auteur: bigmofo (8)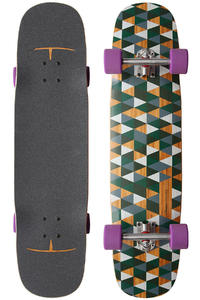 PERFEKTES BOARD ! leider nicht downhill tauglich jedoch kann man mit diesem brett alles andere machen vom streetskaten zu halfpipe fahren bis zu slides hinlegen ! ein muss
Had u iets aan deze beoordeling?