skatedeluxe Wish List Raffle
Today's wishlists are digital and with the skatedeluxe Wishlist Raffle, you'll even get the chance to win one of three massive prizes!
No matter if it's skate goods, shoes or streetwear - our shop is full of hot new products! Just click through the pages and drop everything you're pining for into your wishlist! After doing so, just share your list and you're in.
We're giving away a 1.000 EUR voucher as well as randomly choosen products from your wishlist! So what are you waiting for? Forget pen and paper, fill up your wishlist directly in the skatedeluxe Skate Shop now!
Here is what you can win:
Prize 1: 1.000 EUR skatedeluxe voucher
Prize 2: 5 random products from your wishlist
Prize 3: 3 random products from your wishlist
Here's how the skatedeluxe Wishlist Raffle works in detail:
1
Log in to your account or create a skatedeluxe customer account in the online shop.
Add all your favourite products to
your wishlist
. To do this, select your size from the desired product and click the "ADD TO WISHLIST" button (below the "Add to shopping cart" button).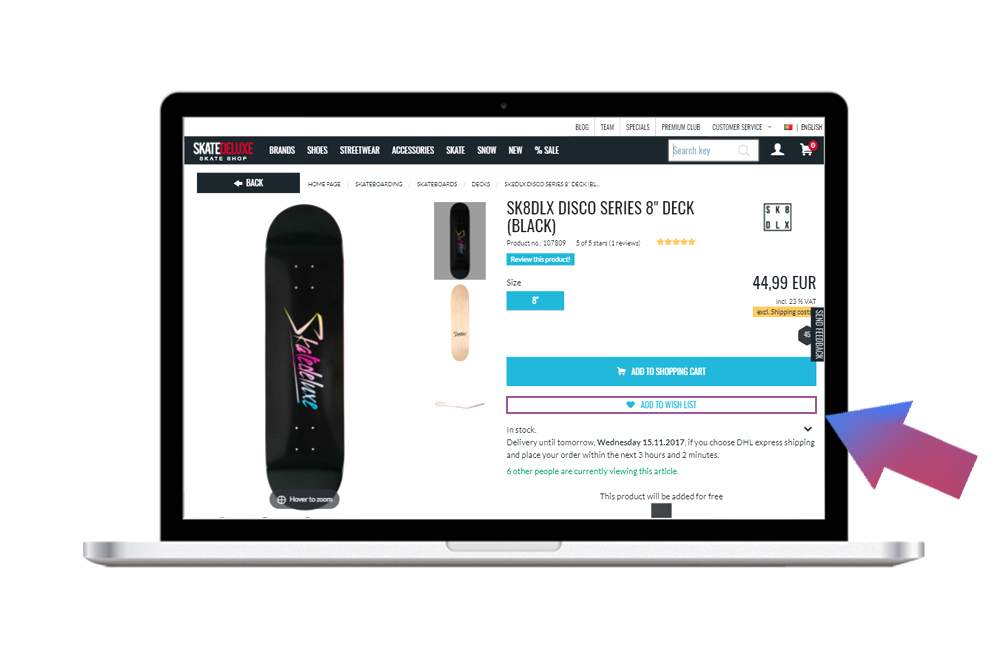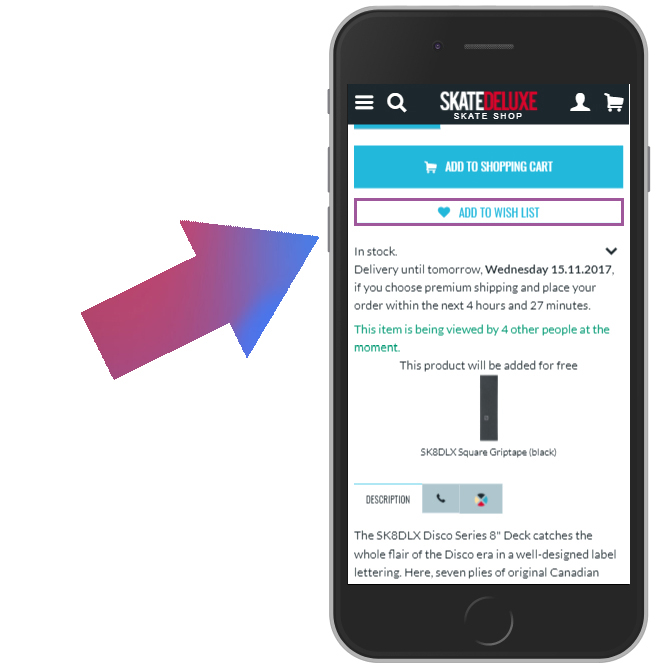 2
If you're done filling your wishlist, share it publicly …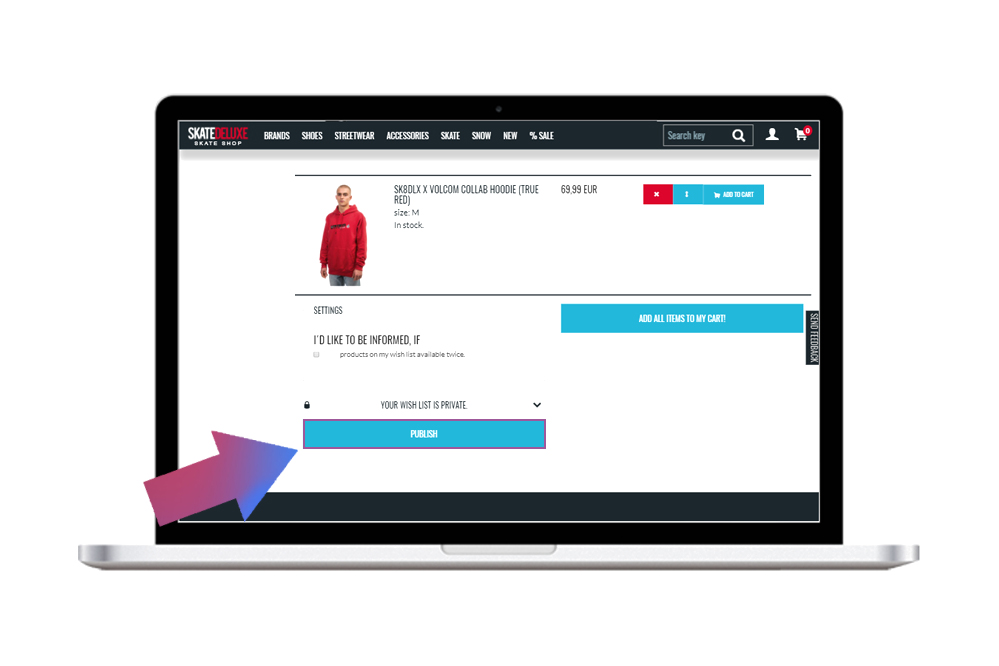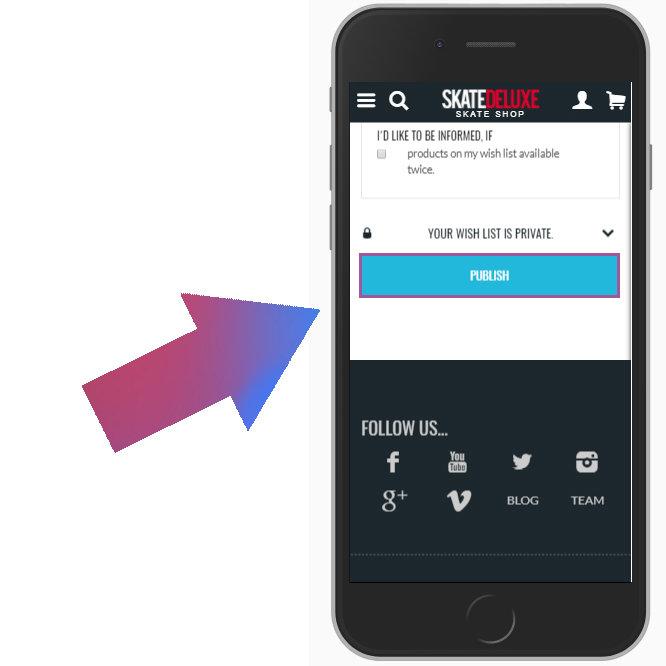 3
… on Facebook, Twitter, or Google Plus.
Attention: Please make sure your wishlist remains public for the entire raffle period.