Stairs that are skated are often also called stair sets.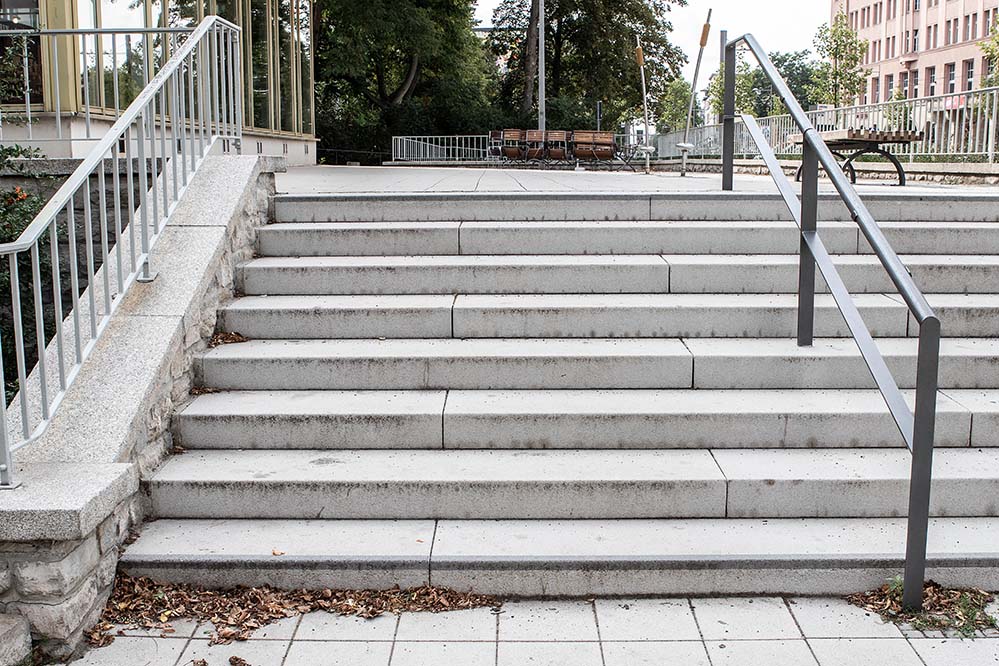 Common abbreviations are: Three levels = Set of 3, Five levels = Set of 5 etc. The stair sets in a skate park are not for sitting around or walking up, but for jumping down and doing flat tricks.
Stair sets are very good to practice flatground tricks.
El Toro High School is home to one of the most famous stair spots in the skate scene: a 20-step set with handrails on both sides. El Toro was first skated by Heath Kirchart and has since become a benchmark for stair and rail skaters.
Best practice trick:
Already know how to Ollie a stair set? Then try a BS 180 or a Pop-Shove-It. See how to do those tricks in these videos:
Famous Spots:
Hollywood Stairs – Los Angeles
El Toro – Los Angeles
Skilled Riders:
Chris Joslin
Aaron Homoki