The Chris Joslin pro model skate shoe from etnies may come with a very clean design but does it have all the technology to support modern skateboarding? To make sure, we've tested the etnies Joslin pro shoes in a wear test for you.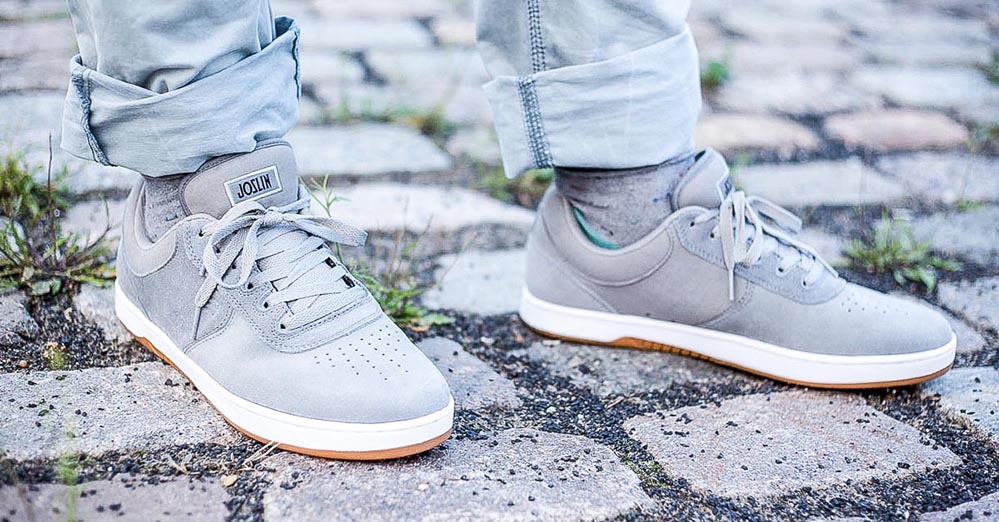 At first glance, the shoe looks sturdy, without any noticeable special features. However, etnies has put a number of interesting technologies into the shoe. There is a hidden toe cap underneath the upper that extends into the ollie area, and the shoe has a midsole with STI Evolution Foam. The
etnies Chris Joslin Pro
is also equipped with the Michelin sole you may already know from the etnies Marana.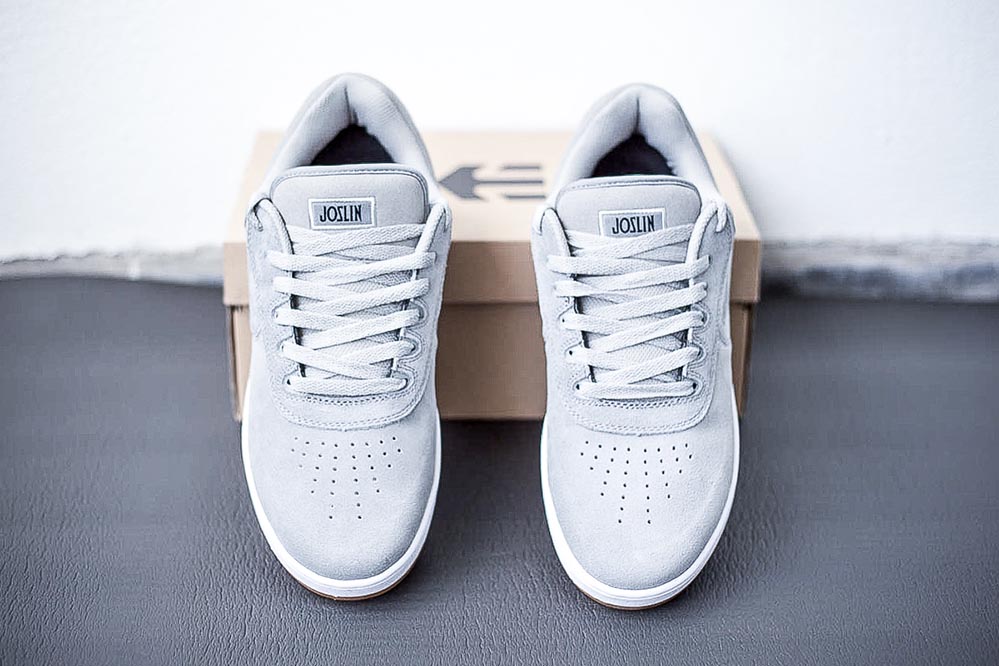 First impression
The etnies Joslin pro is designed as a pure skate shoe without too much fuss. It features an upper made of sturdy suede and a extra thick padding around the ankle, as well as a massive tongue.
The shoe feels reasonably heavy and firm, but also very comfortable. If you're normally used to skate shoes with thinner soles, you might have to get used to the stiffness of the etnies Joslin Pro at first.
Despite that, the grip and board feel are pretty good right from the start. It took me a while to get used to the shoes until they felt comfortable to skate in though. But after about ten hours, I didn't want anything else.
10 Hours
As mentioned, it took me quite a while to get used to the shoes until I could skate comfortably in them. But, after about ten hours, they had fully convinced me.
Ever since then, the skate shoes continue to feel very comfy and the upper still looks as good as new.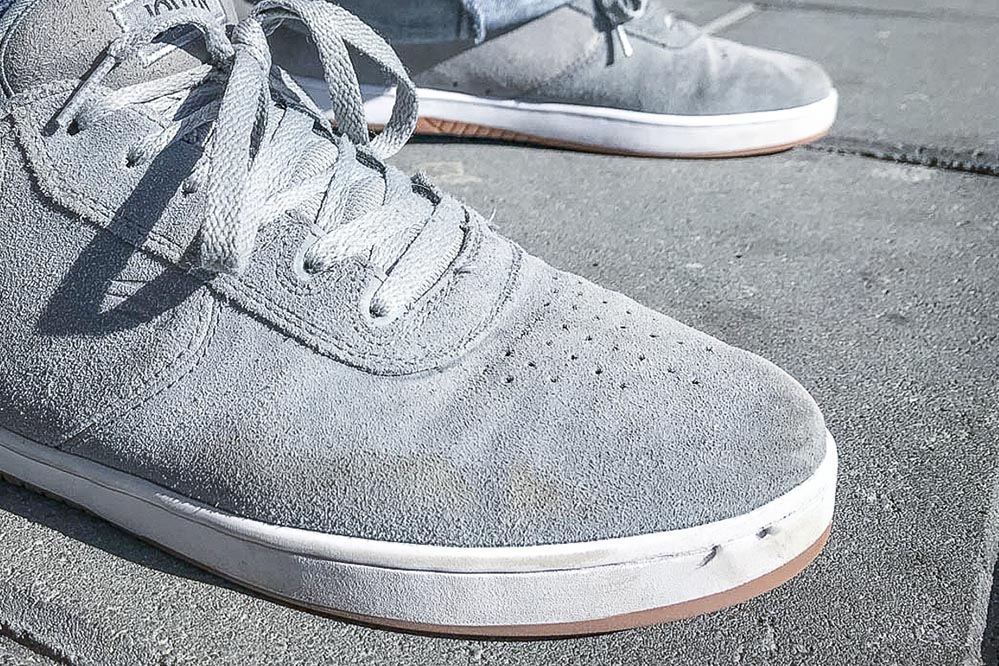 20 hours
Even after 20 hours of skating, the shoe looked quite good. The sole started to show signs of wear, and a seam came loose, but that was about it.
The shoe also lost a little bit of its stiffness and is still super pleasant to wear.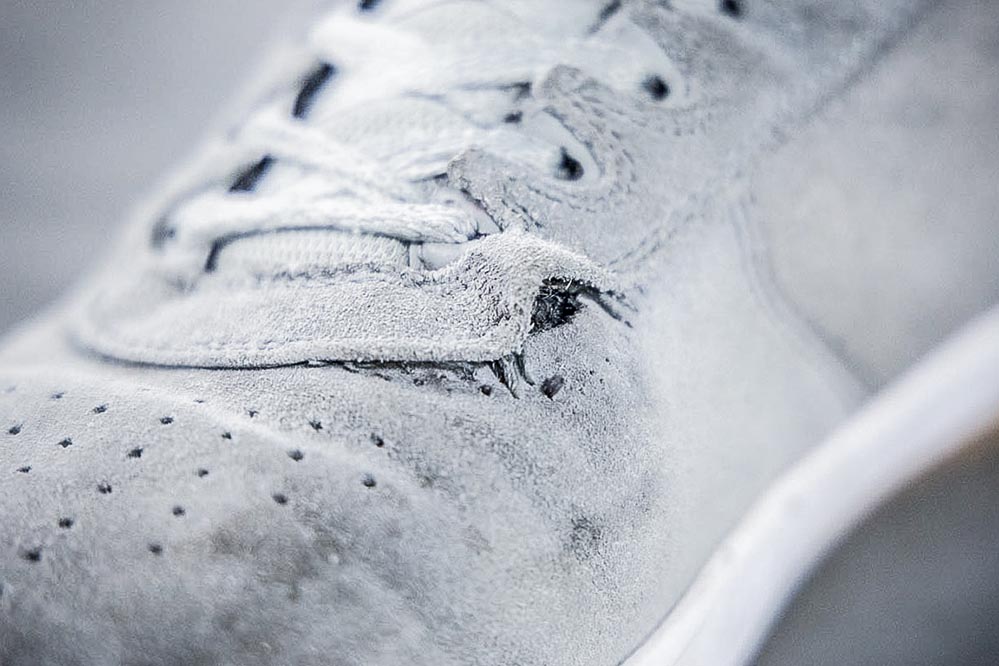 Fit & comfort
The etnies Joslin Pro combines protection and comfort and sits nice and firmly on my feet. The extra thick padding around the ankle, in particular, ensures great support and keeps your feet from moving around inside the shoe.
Rating: 9/10
Performance
The shoe is exactly what you would hope for from etnies and Chris Joslin: strong, technical and tailored to performance. This shoe can handle more than I can offer and that is a luxury for me.
Rating: 10/10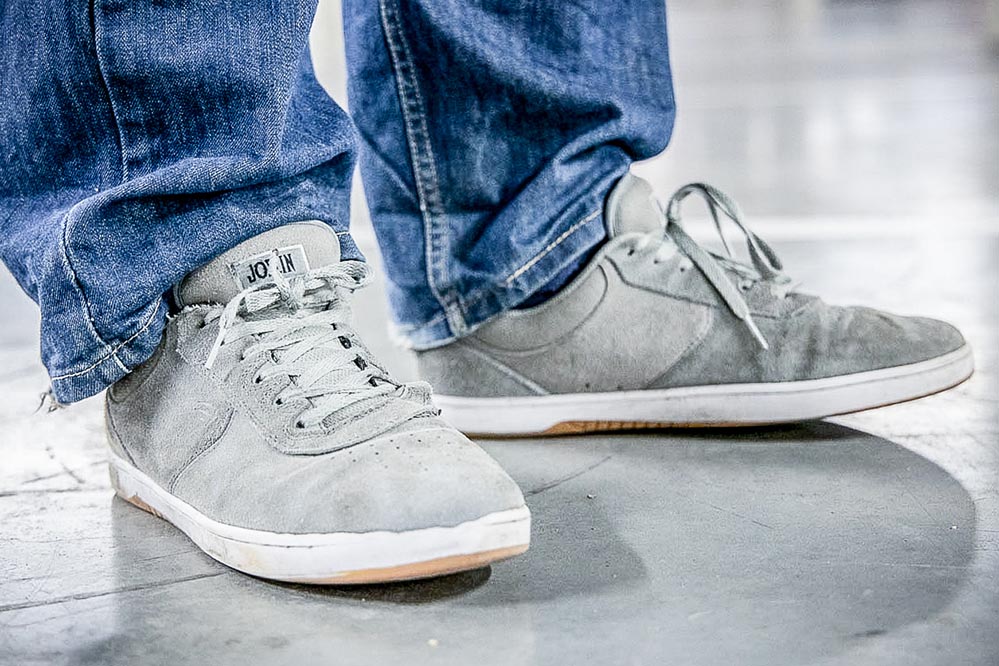 Boardfeel & grip
To be honest, it took me longer than usual to skate smoothly in the etnies Chris Joslin Pro as compared to other skate shoes. However, the Michelin sole instantly offers a lot of grip, and the boardfeel is pretty good straight out of the box. After some skating, the boardfeel even improves and it stays superior for a long time.
Rating: 8/10
Cushioning
The cushioning of the etnies Joslin Pro is excellent. The thick sole and the special STI midsole will make you forget that heel bruises exist. I am not a gap skater, but even on flat ground these shoes ensure that your feet feel safe. Even landing primo is not that big of a deal anymore.
Rating: 9/10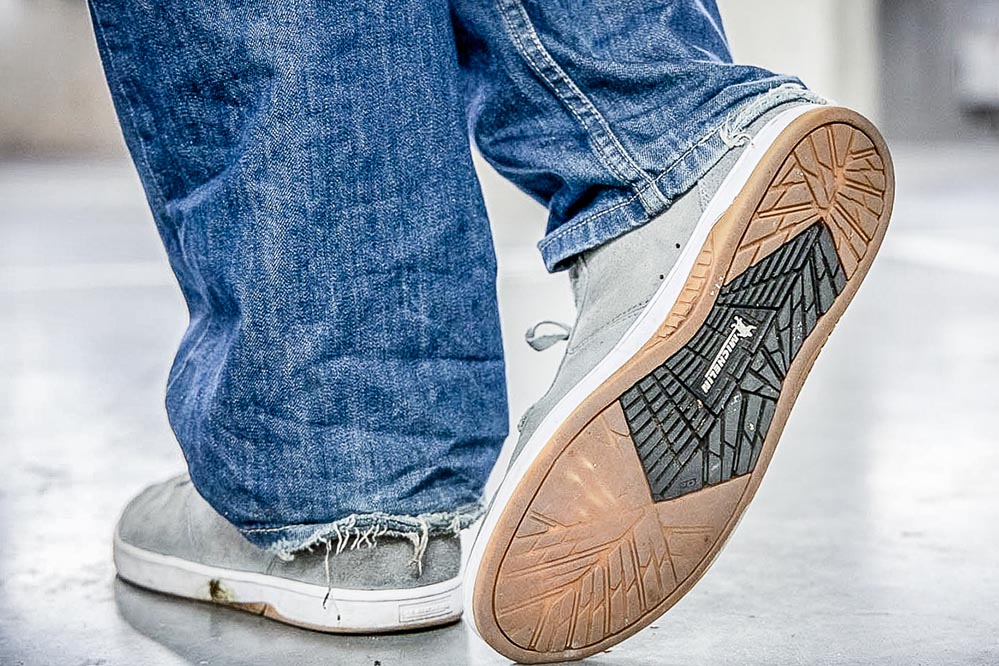 Durability
For me, the biggest advantage of the etnies Chris Joslin Pro is its durability. Even though it might take you a while to feel comfortable in the shoe, it's possible to skate the etnies Joslin Pro longer than other models you've skated before. Also, after 20 hours, the shoe easily manages to keep its shape and continues to look good as well.
Rating: 10/10
Conclusion
The etnies Chris Joslin has everything you expect from a shoe developed by and for skaters. It is a sturdy shoe that gives you a lot of support. It takes a lot of time to break them in, but in return you'll be rewarded with durability and excellent cushioning. I love this shoe and can recommend it to everyone.
Rating: 9
PROS
Sturdy material
Durable Michelin sole
Hidden Toe Cap
Above average ankle protection
Superior impact protection
Durability
CONS
Long break-in period
High price
Text & Photos: Paul Brunninkhuis