Bowls and pools are typically sunken into the ground and their walls consist of transitions.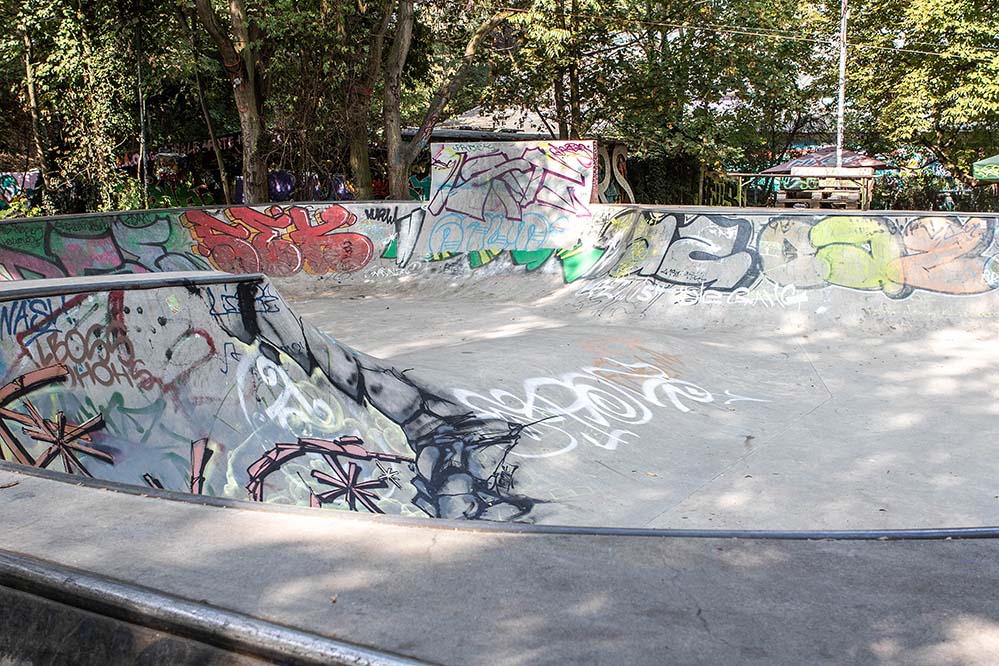 Accordingly, all transition tricks are made for this kind of obstacle and once you're more experienced, flips and grabs are next.
A famous bowl for skating is the Pink Motel Bowl in Los Angeles. The Pink Motel and its fish-shaped pool became world famous after Powell Peralta's 1987 video 'The Search for Animal Chin'. This perfect pool has hosted countless skate jams, contests and photoshoots, and can even be booked for shoots.
Best practice tricks:
To be able to ride lines in a bowl or a pool, it makes sense to first learn the Rock 'n' Roll. Other basic tricks in a bowl are the Rock to Fakie and the Axle Stall. With the help of these videos, you can learn exactly how these tricks work:
Famous Spots:
Huntington Beach – California
Pink Motel – Los Angeles
Kona Skatepark – Jacksonville
Skilled Riders:
Oskar Rozenberg
Raven Tershy
Pedro Barros