Uncountable bands sang about London like The Clash with its "London Calling". Now you can see and read about it from a different view. Because when it comes to skateboarding, you definitely have to talk about London as one of the most popular skateboarding cities in Europe. The skatedeluxe crew with team rider Denny Pham and Douwe Macare spend two days over there, to skate the latest SK8DLX Fall collection, push around the city and having some nice tea. Good afternoon!
Why is London so popular for skateboarders? Besides world famous spots like Southbank and the whole skateboarding culture, don't forget about the underground network. Taking the metro makes it possible to explore the city with one ticket. Rather you want to visit Tower Bridge, St. Paul's Cathedral, London Eye, Big Ben or check out local skate spots as the famous Southbank, Stockwell skatepark or the various street spots all over the city. Just grab your board, buy a ticket and cruise on. The SK8DLX 1995 and the Script Co. beanie, as well as the Flag 6 Panel cap, scored highly on the streets and during the skate sessions.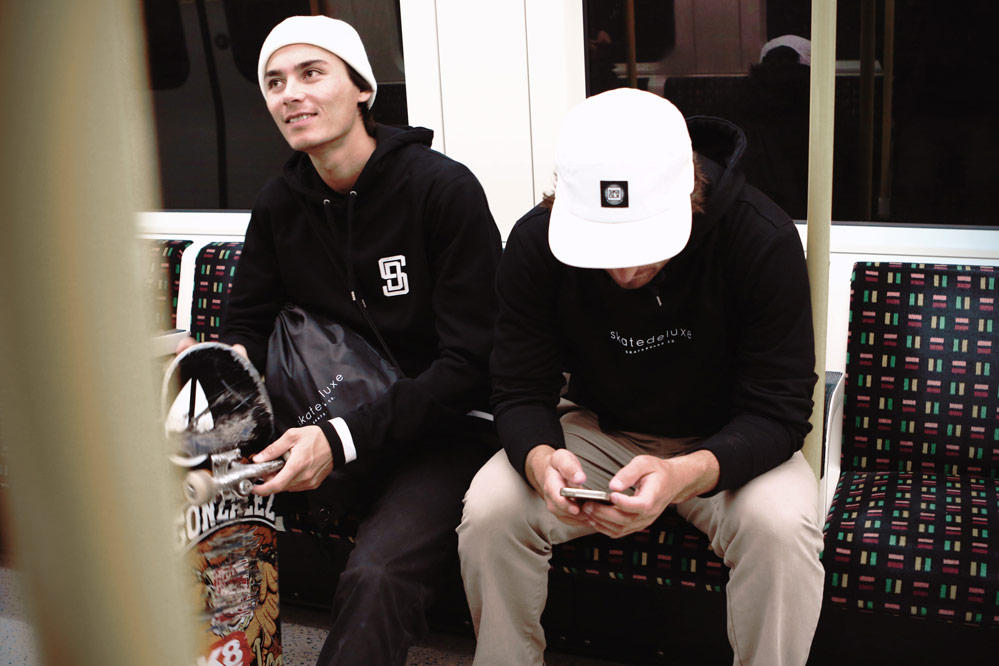 "Please mind the gap between the train and the platform!" – Our crew took the subway instead of a bus or a taxi to check out the Southbank. To skate in the new SK8DLX Fall collection was a great success. The local scene gathers there and Douwe and Denny delivered some serious tricks and lines. From there, the squad followed London local Manny Lopez along the River Thames to check out some British delicacies and brilliant street spots.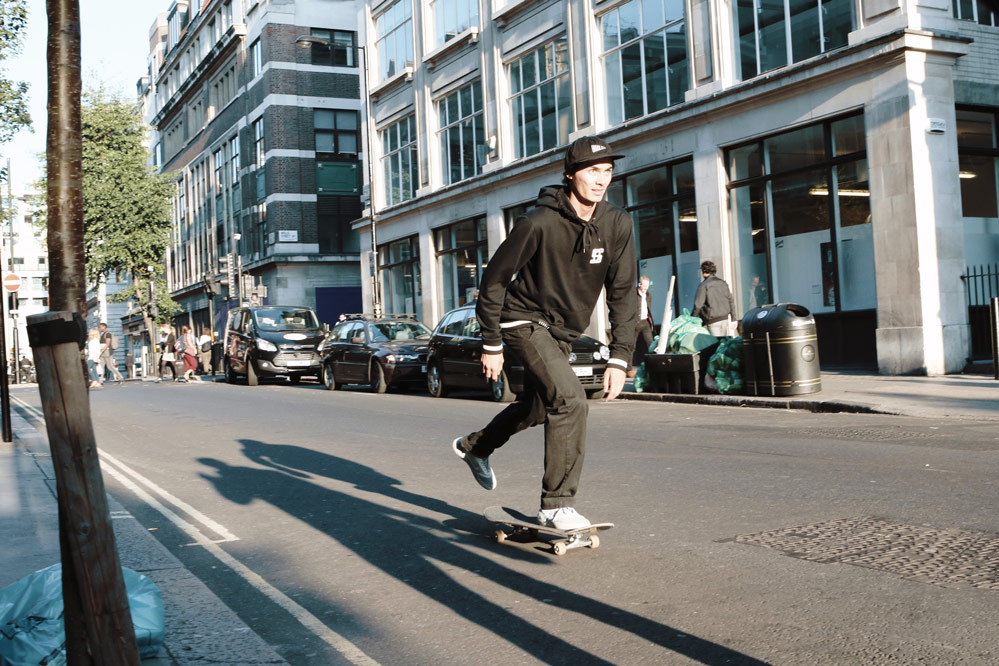 As you can see from the pictures, everyone agreed that the British capital is always worth a skate trip. Good times!
Now treat yourself with a nice cup of tea and a view of the brand-new SK8DLX collection, because with the new designs you'll have the perfect look for every spot, no matter which city you're skating!