Who cares about the sunrise, when the telly is on? Long before your parents thought of getting up or you about skateboarding, Tom & Jerry were chasing each other on TV. Almost brings back those memories with the new Hanna-Barbera deck series.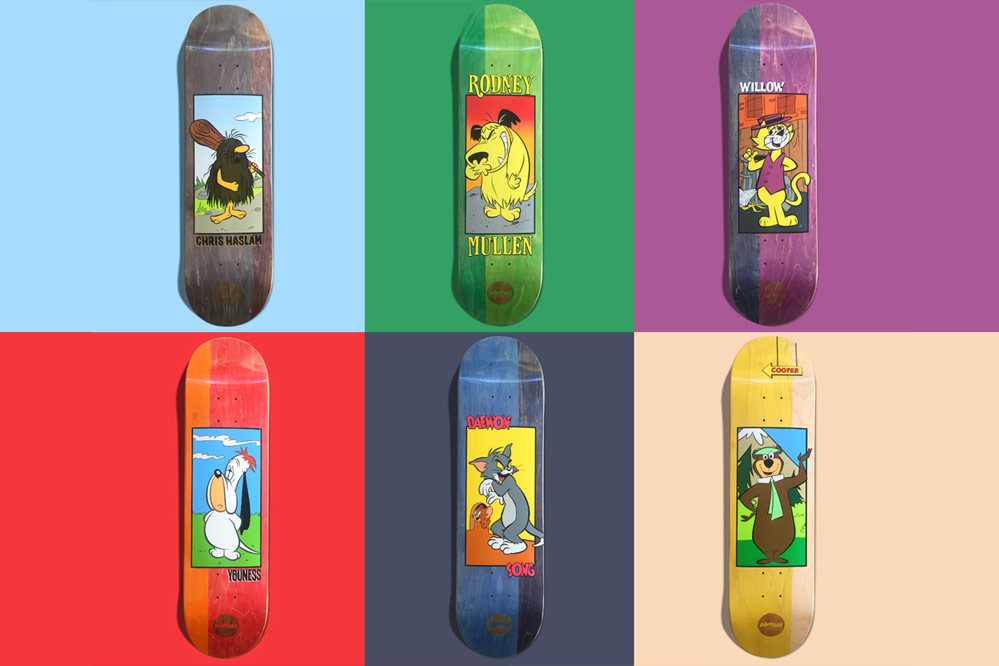 Hanna Barbera, whom's she riding for? Never heard of her! Maybe cause it's no her but them. Joseph Barbera and William Hanna are behind this name and they invented such timeless cartoons as Tom & Jerry, Yogi Bear or Wacky Races. Now time has come to bring them onto some 7-ply maple decks to celebrate youth. A great combination of creativity, art, and entertainment.
Wood and paper, friendship and competition – a shared passion!
Hanna and Barbera started to work together at Metro-Goldwyn-Meyer but founded their own studio in 1957. The cartoons they produced are classics by now and played a leading role for kids all over the world. Almost started in 2003 and as well the two founders Daewon Song and Rodney Mullen had a massive influence on their scene – skateboarding! These guys have to be called rolling legends.
Either way, there are more parallels between both companies than the love for films with tricks. Tom & Jerry started in 1940. Nearly six decades later, in 1997, Song and Mullen started their own game of mouse-and-cat with their competitive movie Round One. The fact that Daewon got Tom now as signature character leaves space for speculations!
Droopy, Muttley, Captain Cavemen, Top Cat, Tom & Jerry and Yogi Bear – Almost Skateboards have the big numbers on board. The core skate team and their drawn heroes go together like mice and cheese. So choose your character and take it easy on the streets just like a child would do. It's all about the fun and with a large set of widths from 8" to 8.375" everyone should find the right deck.
Nothing for tame race drivers – the Wacky Races special series
Even though this hyphy car race cartoon just aired for two years, the race never stopped. Almost aren't slowing it down too and keeps on pushing whatever may come. No question the brand adds a small Wacky Races special signature series for Chris Haslam, Daewon Song and skatedeluxe team rider Willow.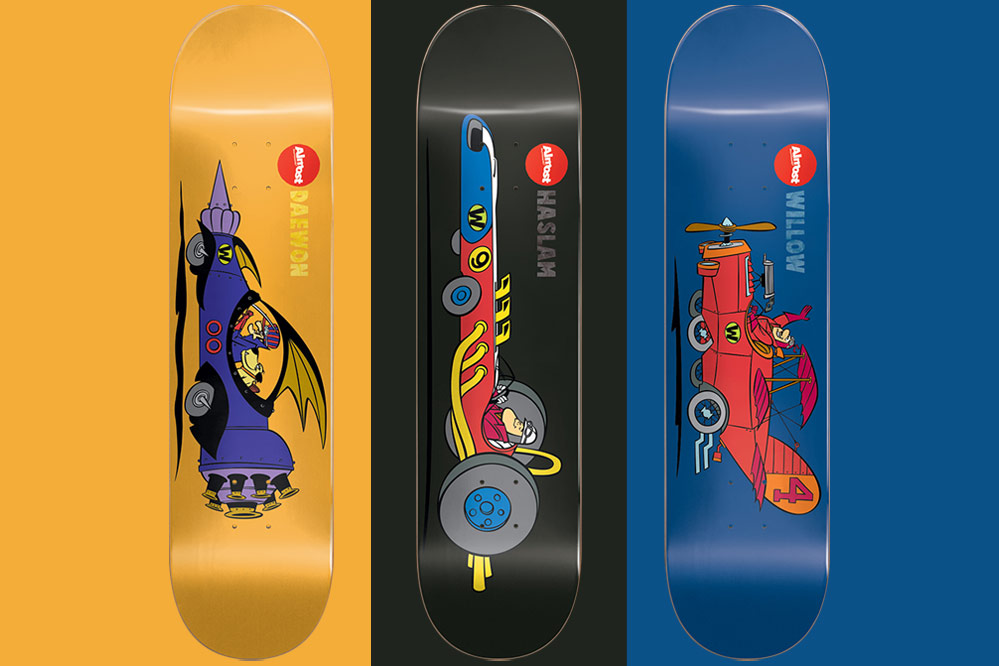 Ok, it's obvious that the German Hammerking got Red Max, a german flying ace shooting through the sky on his stylish 8" Crimson Haybailer, as a second signature character. But is Daewon Song really as mean as Dick Dastardly or Haslam bragging like Peter Perfect? We can only guess! But one thing is for sure: the guys got the humour. And in the end, the 8.5" Turbo Terrific fits Haslam as good as the 8.25" Mean Machine fits Daewon Song. When it comes to the design those decks are overtaking the rest anyways!
Do you want the full program? Almost completes give you cartoons open-end!
You can't get enough of your beloved cartoons? No problem, the Almost X Hanna-Barbera completes come with wheels and trucks in the fitting artwork of your chosen cartoon character. Besides that, you get an alternative and cleaner design. Perfect for collectors and cartoon enthusiasts.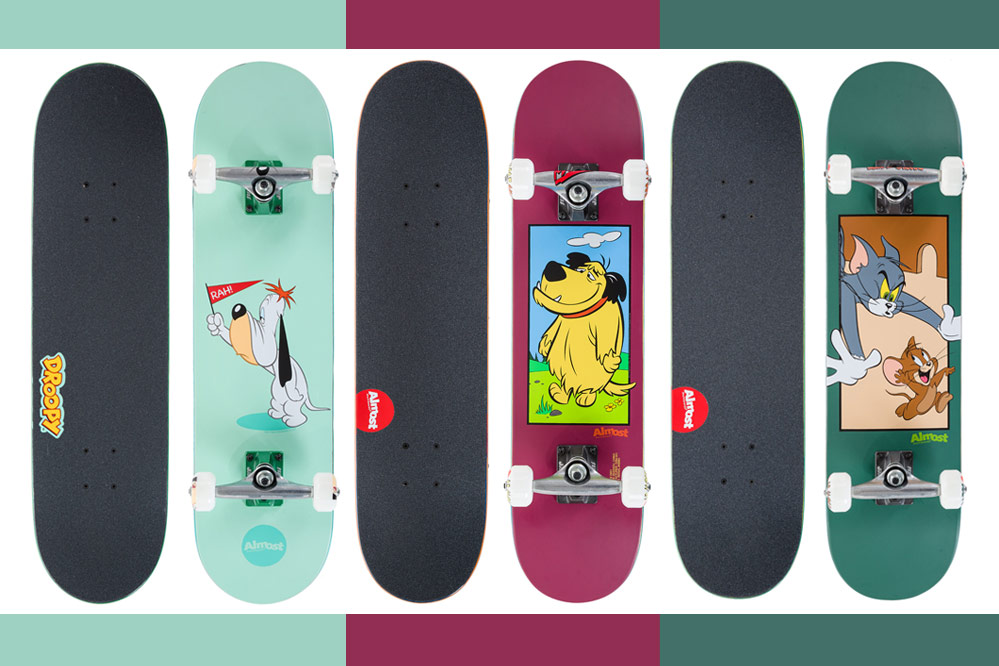 Whether you're into the 7.75" Tom & Jerry complete, the solid 8" Droopy complete skateboard or the 7" mini Muttley board, you get good old styles and best quality all in one. Sure, these boards can go into a showcase but are in better hands on the street. Because that's what Almost Skateboards are made for. Good looking, hard riding!