Ontelbare bands zongen over de bedrijvigheid in Londen met haar "London Calling". Nu kun je het zien en lezen vanuit een andere positie. Als het aankomt op skateboarden dan is Londen zeker een van de meest populaire skateboard steden van Europa. De skatedeluxe crew met team rijder Denny Pham en Douwe Macare hebben er twee dagen doorgebracht om de nieuwste SK8DLX Herfst collectie te skaten en een kopje thee te drinken.
Waarom is Londen zo populair voor skateboarders? Naast wereldberoemde spots als Southbank en de hele skateboard cultuur heeft Londen ook een super ondergronds netwerk. Eén ticket maakt het mogelijk om met de metro de hele stad te ontdekken. Of je nu de Tower Bridge, St. Paul's Cathedral, Londen Eye of Big Ben bezoekt of wat lokale skate spots als de beroemde Southbank, Stockwell skatepark of verschillende spots door heel de stad. Pak gewoon je board, koop een ticket en ga cruisen. De SK8DLX 1995 en de Script Co. beanie scoort net als de Flag 6 Panel cap hoog in de straten en tijdens skate sessies.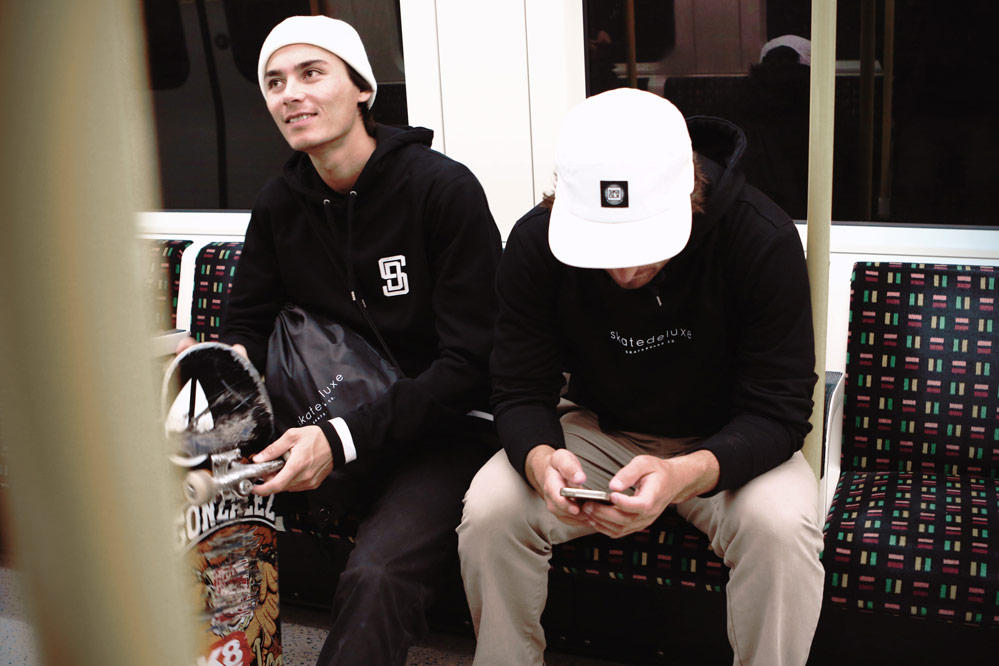 "Please mind the gap!" – onze crew nam de metro in plaats van de bus of taxi om Southbank uit te checken. Om in de nieuwste SK8DLX Herfst collectie te skaten was een groot succes. De lokale scene kwam bij elkaar en Douwe en Denny lieten wat dikke tricks en lines zien. Vanaf daar volgde de squad Manny Lopez langs de rivier Thames om wat Britse lekkernijen en street spots te checken.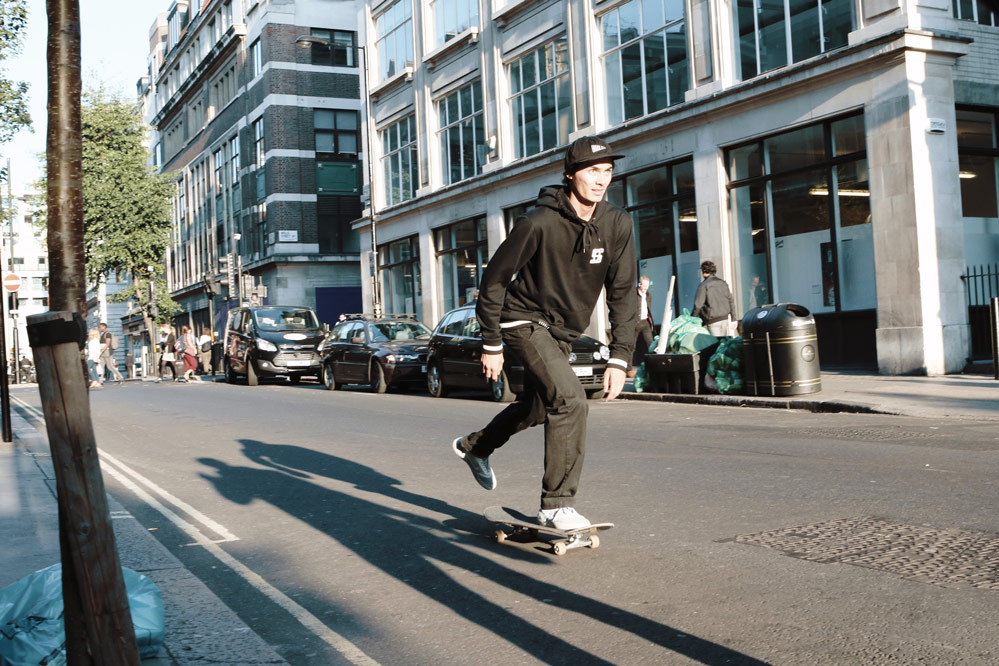 De Britse hoofdstad is altijd de moeite waard voor een skate trip, zoals je kunt zien in de foto's. Good times!
Verwen jezelf met een goede kop thee en kijk naar de verse SK8DLX collectie, met onze nieuwe designs maakt het niet uit welke stad je skate. Je zult er altijd perfect uit zien!