A flat rail is a metal pole that sits horizontally on the ground.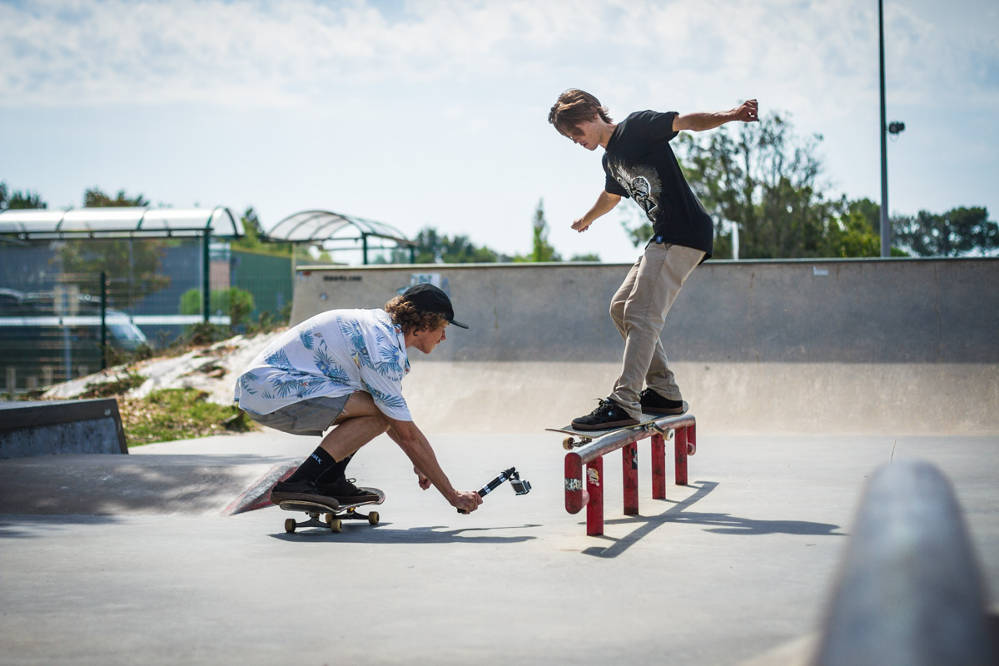 Ben Dillinger FS Feeble
In many skate parks, you will find flat rails with different heights and lengths. There are both round and square variations as well as flat-rails that go around a curve or have a kink.
You can do all the grind and slide tricks on a flat rail. However, it's a lot harder to balance on a narrow metal bar than on a curb.
Best practice tricks:
A stylish trick to flow easily through the park is the BS Boardslide. Other tricks to practice on a rail are the BS Nosegrind and the FS Lipslide. These videos will show you how those tricks work:
Famous Spots:
De Prim Flatbars – Barcelona
Up Rails – New York
Skilled Riders:
Nyjah Huston
Torey Pudwill
Michael Pulizzi