These two are made for each other! After Ed Templeton had to ride back and forth between the two brands for years, the RVCA x Toy Machine collab finally brings all parties together. We celebrate this long overdue cooperation with a huge deck raffle!
It is hard to believe that this collaboration took so many years to be finalized. After all, Ed Templeton is not only the mastermind behind Toy Machine but has also been involved with RVCA for more than 10 years. So it was time for both brands to sit down and create a collection that unites surfing and skateboarding.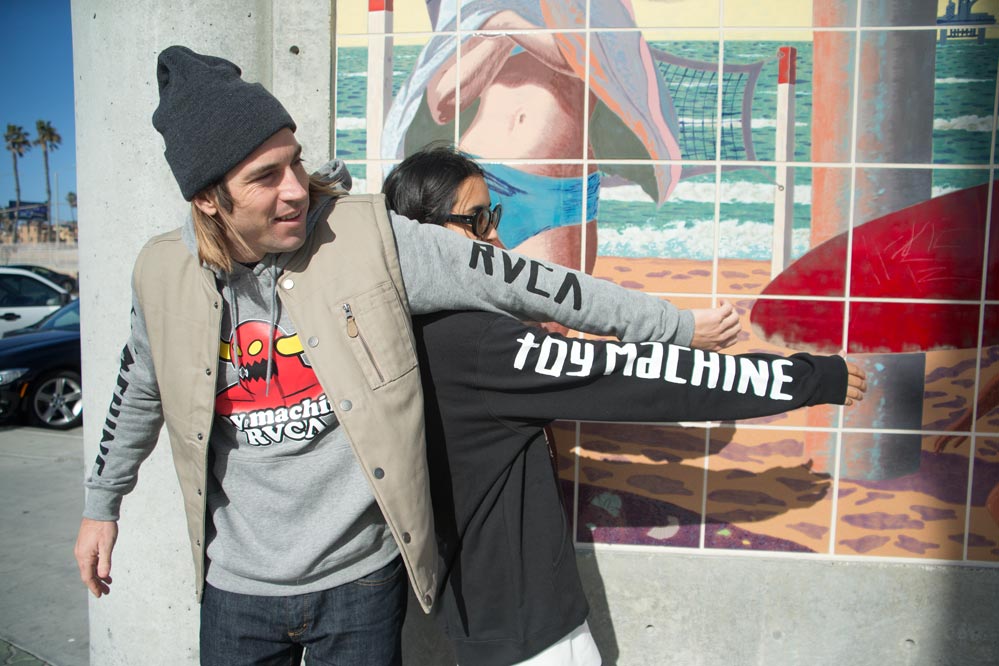 The love-child of both brands as Ed Templeton calls it, is now available at our shop. So even though you might have had your doubts, it turns out that RVCA and Toy Machine complement each other surprisingly well. From the socks to the hoodies, all the items reflect the surf and skate culture both brands participate in.
Sweepstake

For this reason, we are giving away no more than 18! skateboard decks from the Toy Machine x RVCA collection. As always, we have prepared a question, which must be answered correctly.
Question: Which pro-skater left his long-term clothing sponsor for the RVCA team at the beginning of the year? (Small hint: Ed Templeton and the skater we're looking for have had the same shoe sponsor for years.)
The correct answer is of course "Andrew Reynolds". Here are the lucky winners
Justin G.
Thorben W.
Mathias H.
Marvin R.
Stefanie M.
Caroline M.
Nicolas R.
Ron S.
Paula M.
Axel R.
Dave G.
Sarah H.
Nathan C.
Alexander H.
Ralph S.
Stephan H.
Zarah M.
Leif F.
Congratulations! You got mail!
All decisions are final. Terms and conditions for sweepstakes and raffles apply.
Take me to the Toy Machine x RVCA Collection!
I need more decks from Toy Machine!