A halfpipe is the big brother of the mini-ramp and at least 3 meters high. Everything below this height can be called a mini-ramp.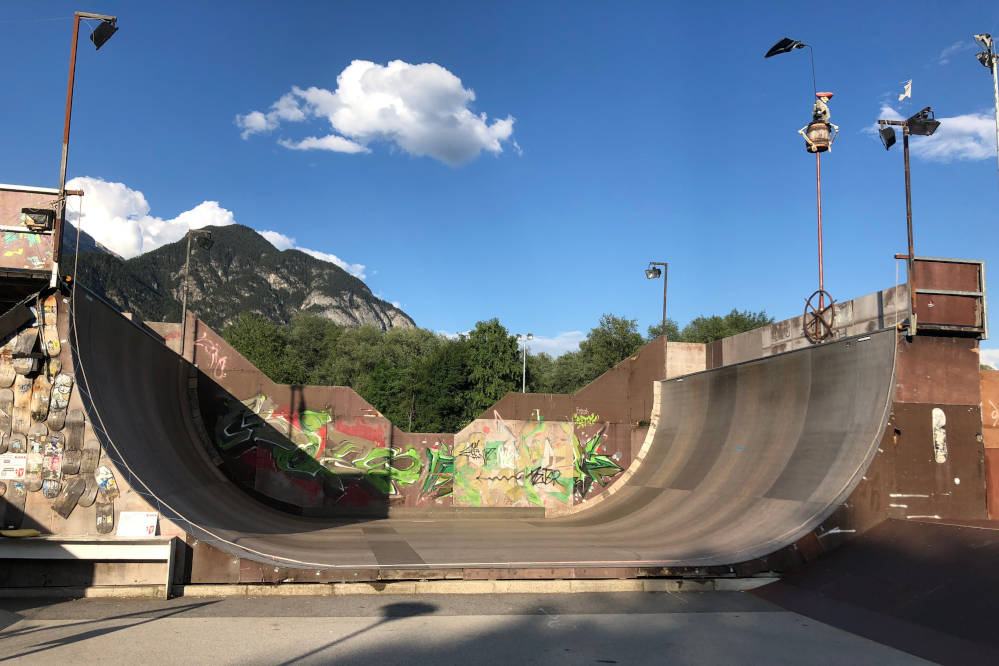 In contrast to the mini-ramp, the halfpipe usually has a vertical transition and is therefore also called "Vert". Vert skating is not very popular in Central Europe, but here and there you can still find real halfpipes.
Best Practice Tricks:
Just to drop into a halfpipe takes a lot of courage and skill. To have the so-called Drop-In safe is therefore essential for Vert skating. If you feel confident with that, you can try a Rock'n'Roll or BS 50-50. It's best to always wear pads to be able to slip on your knees if a trick should go wrong.