A handrail would be called a stair rail in the common vernacular. It takes a lot of skill and courage to try a grind or slide on a handrail.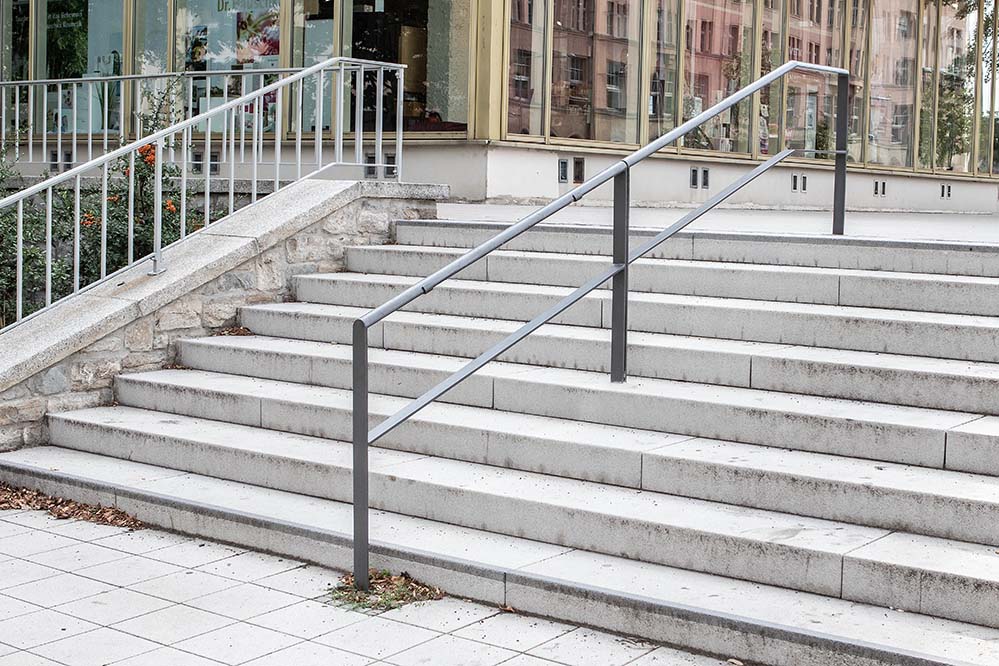 So, take your time to practice rail tricks on flatrails. Once you've got those down, you can try them on handrails. Some handrails have kinks, which makes it even harder to balance.
One of the most important rails in the skate scene is in Columbus Park, New York City. Anthony Van Engelen was the first to skate this handrail with an Ollie over the top to 50-50. Ever since then, the difficulty of tricks done on this rail has been steadily increasing and can be seen in many edits and videos.
Best practice tricks:
To get used to the angle and length of the handrail, try a 50-50 at the beginning. If you feel good with your 50-50s, try a 5-0 Grind or a BS Boardslide. These videos will show you how those tricks work:
Famous Spots:
Beverly Hills High School – Los Angeles
Columbus Park – New York
Union Square – New York
Skilled Riders:
Jamie Foy
Nyjah Huston
Cole Wilson