Een handrail zou in de gewone volkstaal een trapleuning worden genoemd. Het vergt veel vaardigheden en moed om een grind te proberen of op een handrail te sliden.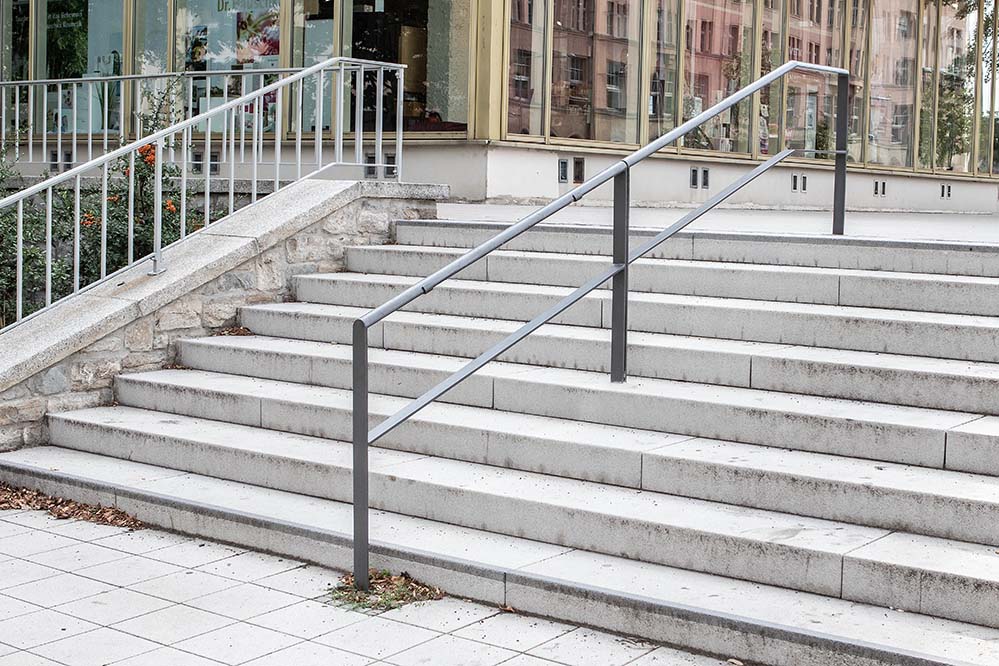 Neem dus de tijd om rail tricks op flatrails te oefenen. Als je die eenmaal hebt, kun je ze op handrails proberen. Sommige handrails hebben kinks, waardoor het nog moeilijker is om evenwicht te houden.
Een van de belangrijkste rails in de skatescene is in Columbus Park, New York City. Anthony Van Engelen was de eerste die deze handrail heeft geskate met een Ollie over the top 50-50. Sindsdien is de moeilijkheid van tricks op deze rail gestaag toegenomen en is te zien in vele edits en video's.
Best practice tricks:
Om aan de hoek en lengte van de handrail te wennen, probeer je eerst een 50-50. Als het goed voelt, probeer dan een 5-0 Grind of een BS Boardslide. Deze video's laten je zien hoe die tricks werken:
BEROEMDE SPOTS:
Beverly Hills High School – Los Angeles
Columbus Park – New York
Union Square – New York
ERVAREN RIDERS:
Jamie Foy
Nyjah Huston
Cole Wilson