The men with the three stripes are back! With the adidas Dorado ADV Boost™ adidas Skateboarding sweetens your summer just in time. The German sportswear giant created a skate shoe far from everything you have seen before!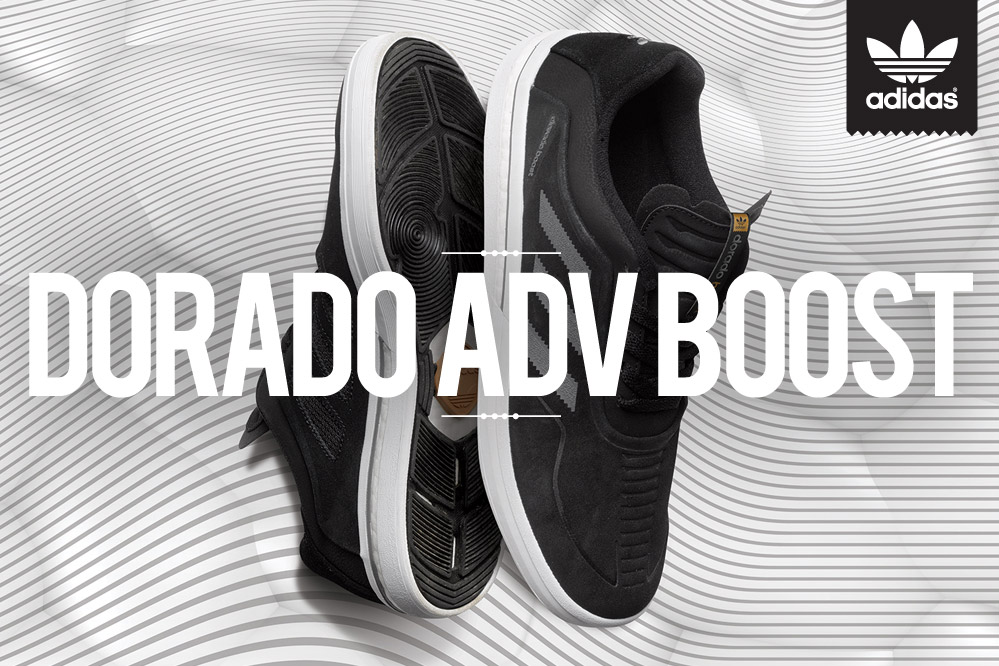 Introducing the game-changing Boost™ technology, the adidas Dorado ADV Boost™ is the most innovative skateboard shoe to date. Following the adidas ADV Boost, which only came out in limited numbers, the Dorado offers a remarkable step-in comfort and peerless protection of your foot. Thanks to thousands of small thermoplastic polyurethane capsules, the so-called pebbles, this galactic looking skateboard shoe provides superior shock absorption without increasing board feel.
But there is more to come! For extensive skate sessions the adidas Dorado ADV Boost™ also collects energy with every step that you take and restores that energy circadian. This may sound like rocket science, but it is not: adidas Skateboarding really displays the latest technology here.

As far as the upper material goes, the adidas Dorado ADV Boost™ offers quite a bit of sophistication. The seamsless, soccer-inspired suede and TPU leather upper is durable and extremely resistant to abrasion. The Techfit mesh bootie inside the shoe keeps the foot in place while the SPRINTSKIN provides light-weight ventilation for long and high impact skateboard sessions.
The adidas Dorado ADV Boost™ comes in three colourways. Whether in grey, black or navy meets neon green like the Alec Majerus signature model – this shoe boosts you with supersonic speed into the next millennium of skate technology!