With the True Fit Mold decks, Deluxe Distribution now offers skateboard decks from Anti Hero, Real, Krooked, Unity & There, which are shorter and thus ideal for skaters with short legs. We have tested the new shape for you.
READ IN ANOTHER LANGUAGE
DE | FR | NL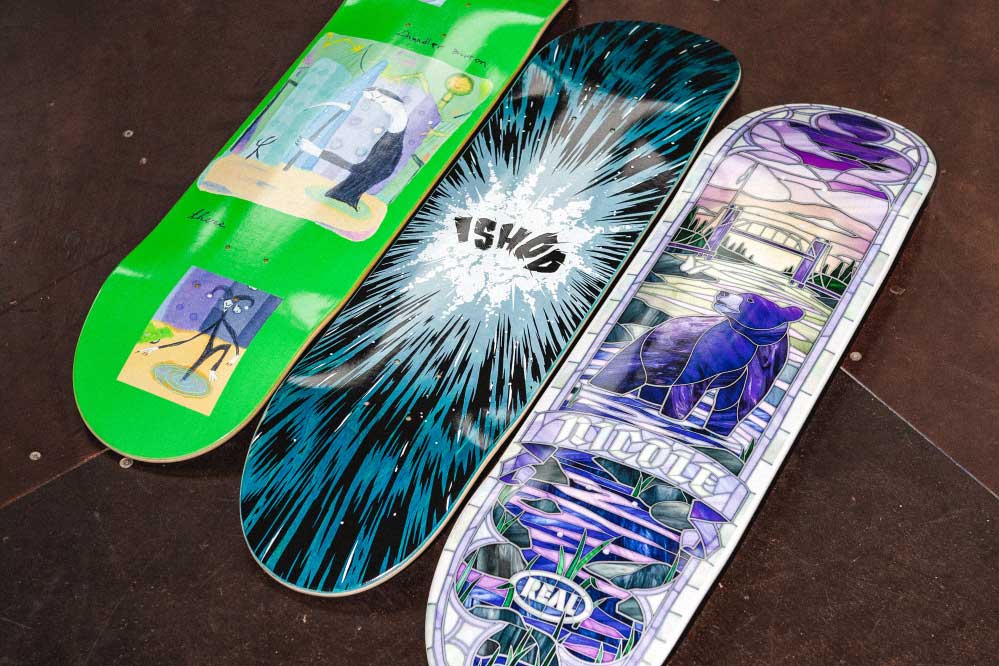 Whether you simply prefer shorter skateboard decks, or they fit you better because of your stature: the selection of short boards is usually limited. With many brands, the deck length and wheelbase increase in proportion to the deck width. Finding a deck that is both wide and short is often more complicated than you might think.
Small adjustments with a big effect: True Fit Mold decks close the gap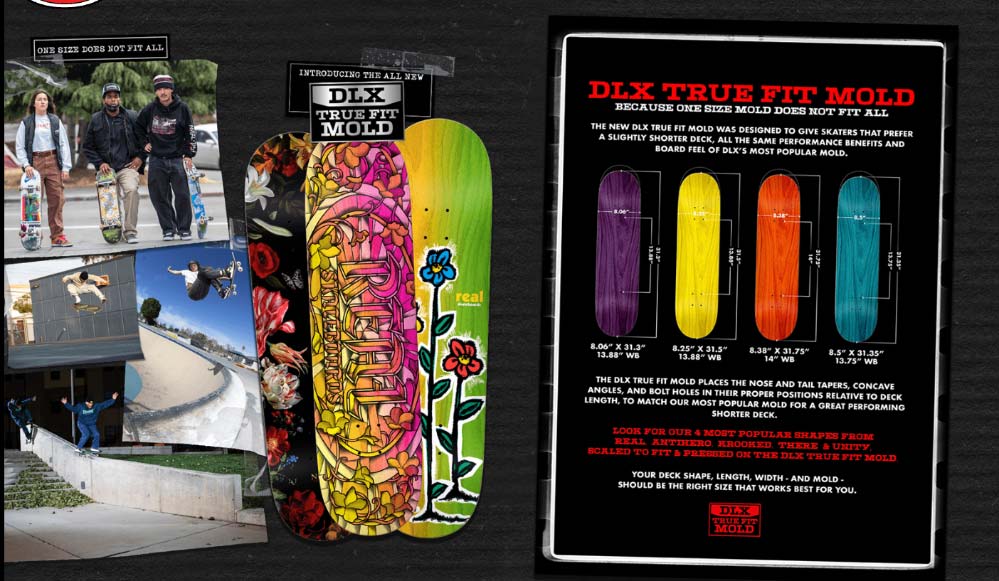 The True Fit Mold decks were designed for those who prefer a shorter deck. Certainly, the goal was to offer decks that are easier to ride, flip and pop with shorter legs. The dimensions of these boards – wheelbase, nose & tail length and concave – were adjusted proportionally to the length of the board.
True Fit Mold deck dimensions
8.06″ x 31.3″ with 13.88″ wheelbase
8.25″ x 31.5″ with 14″ wheelbase
8.38″ x 31.75″ with 14″ wheelbase
8.5″ x 31.35″ with 13.75″ wheelbase
True Fit Mold Decks skate test – How much does deck length matter?
Whether you notice the length of a deck of course depends on your particular setup and personal preferences. In theory, however, a person with shorter legs will probably have more fun on a shorter board.
True Mold Fun: How the True Fit Mold decks from Real, Anti Hero & Co. skate
You'll notice very quickly that True Fit Mold boards are shorter and therefore easier to turn than regular DLXSF decks. Popping and flipping is easier on True Mold Fit decks, especially with shorter legs. This is most noticeable when doing tricks with a lot of rotation, like 360 flips. Thanks to the shorter wheelbase of the boards, you also have a lot of fun skating transitions. Here, the difference is very notable when the transition radius is a bit tighter.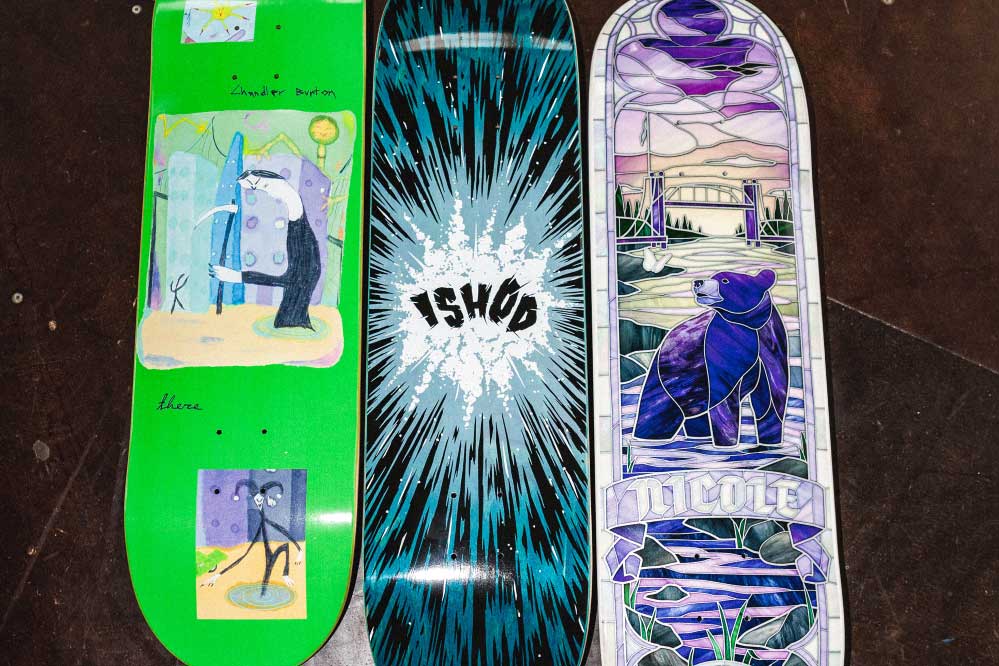 Conclusion: Are the DLXSF True Fit Mold decks worth it for you?
With the True Fit Mold decks, Deluxe Distribution finally closes a gap. If you want to ride short yet wide decks, these boards are ideal for you. For skaters with shorter legs, these decks can make some tricks easier.
However, the selection of shapes & specs is still limited. Only one shape is currently available per width. It would be desirable to have different versions with different lengths and wheelbases, as is the case with the standard boards.
Advantages
Adjusted dimensions for shorter decks
Inclusive shapes that weren't available previously