After a five-year hiatus due to an major ankle injury, Sean Malto finally returns with his first full part since "Pretty Sweet" (2012). The kickoff to Nike SB's "Elite Squad" video series shows not only Malto's comeback but also the new Nike SB Zoom Dunk Low Elite QS in the Sean Malto colourway!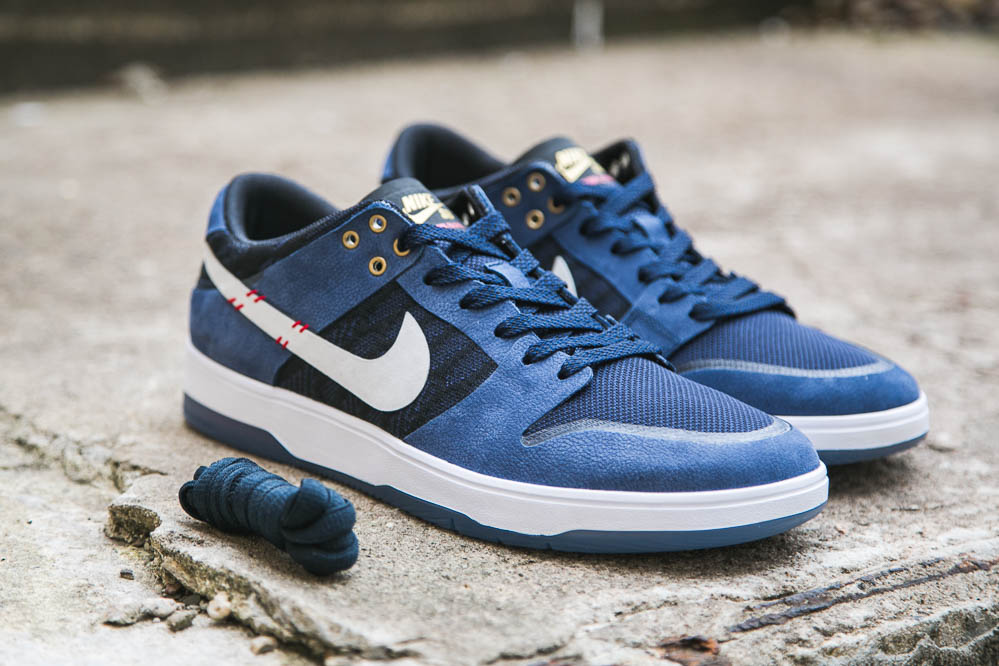 It must be the most liberating feeling a skateboarder can have to get back on his board after such a long period of surgery and rehabilitation. After Nike SB pro Sean Malto sustained an injury on his right ankle in 2013, he is now finally back, in a better shape than ever before! His three-minute part in the new Nike SB "Elite Squad" series shows just how much we missed his effortless style. With guest appearances by Antonio Durao and Guy Mariano, Sean Malto also presents his custom colourway of the Dunk Low Elite.
For the special edition of the shoe legend, the Dunk Low silhouette was once more updated. This new Dunk Low Elite is way lighter and more flexible. It also features a seamless one-piece upper made of knitted textile and durable suede as well as a larger Zoom Air unit in the heel for maximum impact absorption.
In addition to the regular grey and blue colourway, which is based on a sample of Nike SB General Manager Sandy Bodecker from 2002, the Sean Malto Quickstrike model is inspired by the culture and armor of the ancient samurai. Their status as elite warriors in the pre-industrial Japan suits the image of the new Elite Dunks just perfect. The shoe comes with the aforementioned special sock liner and in a dark navy colourway. The red stitching on the Nike Swoosh and the Japanese graphics on the insoles complete the look. Whether with or without a samurai armor, this Dunk Low Elite will be a good companion in any situation.