Nike Skateboarding and Eric Koston partner to deliver a skateboarding shoe that combines cutting-edge technology with futuristic style. Get a skate shoe that looks unlike anything in skate shoe history before now at skatedeluxe!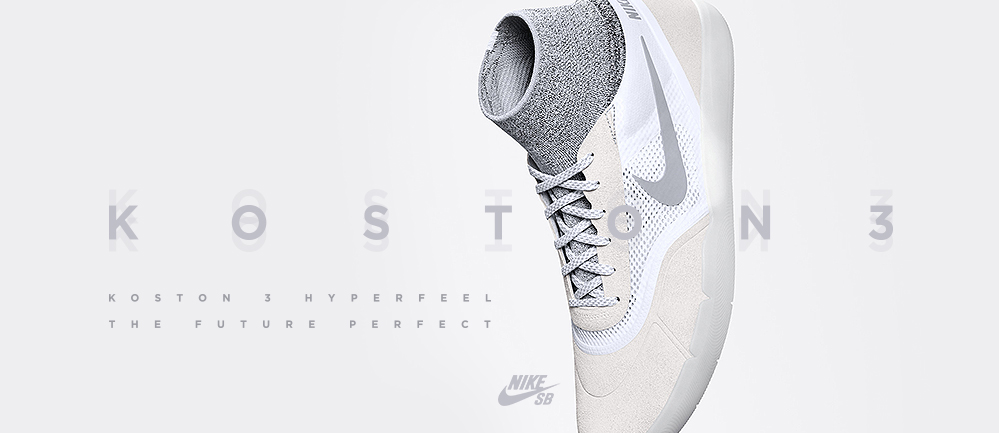 May I introduce you the brand-new Nike SB Koston 3 shoe? The bold Koston 3 will definitely prove to be a love-it-or-hate-it model in the skateboarding community with its techy Hyperfuse construction. But your prejudices are groundless. Take your time and immerse in the world of Nike and the challenging project of Eric Koston and Nike SB Footwear Design Director Shawn Carboy.
The idea of a skate shoe revolution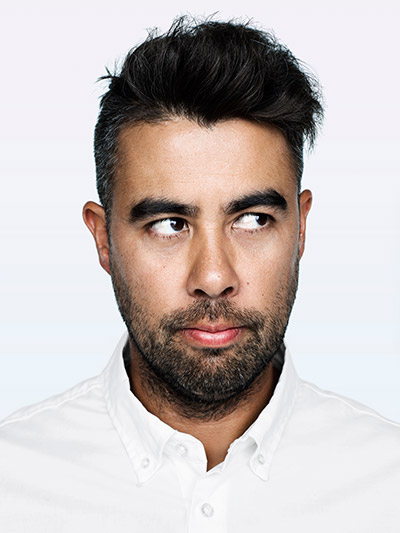 When both started discussing the design for Koston's third signature shoe with Nike, they locked onto a simple idea: "How to land your tricks the first time you try them?" Carboy recalls. They were especially concerned with warm-up tricks, which set the tone for a session.
To that end, they set out to create a shoe that would help Koston start confident and finish strong. The performance was paramount, but the style was never sacrificed. "If he looks good, then he'll feel good," Carboy says. "That, along with landing his tricks during warm-ups, helps him get into the right mindset and ultimately leads to a better day of skating."
After countless conversations, wear tests and prototypes, the Nike Koston 3 was born to get you a right mindset while skateboarding. Featuring a disruptive Nike Flyknit collar, the shoe personifies Koston. It's bold, thought-provoking and forward-looking and fitting for an athlete who has always pushed the envelope of skateboarding footwear design.
"I've been tweaking shoes from the beginning," says Koston, who has graduated from using duct tape to repair shoes in his youth to now having Nike's footwear innovation arsenal at his disposal. "I'm always trying to think of ways to make skate shoes perform better. Any sort of advantage gain to the skater by making the shoe better, I want to keep trying to figure out."
What are the benefits for skateboarders?
What is Flyknit?
Constantly curious about Nike's latest technologies, Koston became obsessed with Flyknit when the Nike HTM Flynit collection was introduced in 2012. By the way, HTM stands for the result of an ongoing collaboration between Hiroshi Fujiwara, Nike designer Tinker Hatfield, and Nike CEO Mark Parker. The idea for a Flyknit collar came from a series of text messages that Carboy and Koston exchanged after seeing the Nike Magista football boot launch in March 2014. Applied to skate footwear for the first time, the Flyknit technology delivers a locked-in feel around the ankle. This helps the athlete feel more confident when riding and controlling the board.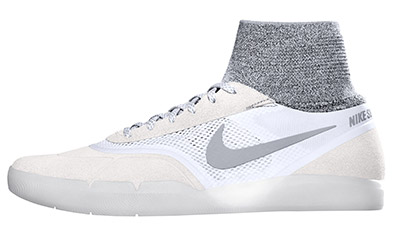 "The Flyknit collar is about fit and sensory," Koston says. "You feel your shoe connected from your ankle all the way down. Subconsciously, you feel the shoe doing what you want it to do."
Feel the 'Hyperfeel'!
Moving down the shoe, Nike designers addressed boardfeel, another fundamental in skateboarding, by employing the Nike Hyperfeel concept.
"In skate, your feet are your hands," Carboy says. "The more feel you have for your board, the better positioned you are to pull off a trick. With Nike Hyperfeel, we've focused on ways to create a symbiotic relationship between your feet and your board."
These Nike Hyperfeel solutions include the drop-in Nike Lunarlon midsole, which is thinner around the toes to enhance boardfeel where it's needed most. In contrast, the heel features thicker Nike Lunarlon foam and a responsive Nike Zoom Air unit to help riders land softly after big tricks.
"You can make the most cushioned shoe ever, but if you can't feel your board, then what's the point?" Koston asks. "The Koston 3 is designed to be an extension of your foot. You're trying to get as close to that barefoot feeling as possible."
Success stands and falls with durability
By analyzing wear-map data and studying wear patterns from Koston's previous shoes, Nike designers strategically placed areas of grip and durability in key areas. This is reflected in the thin, textured web-rubber sidewall and outsole, which provides added flexibility and helps riders flick their skateboards. Like the suede upper, the more the rubber breaks in, the better it performs.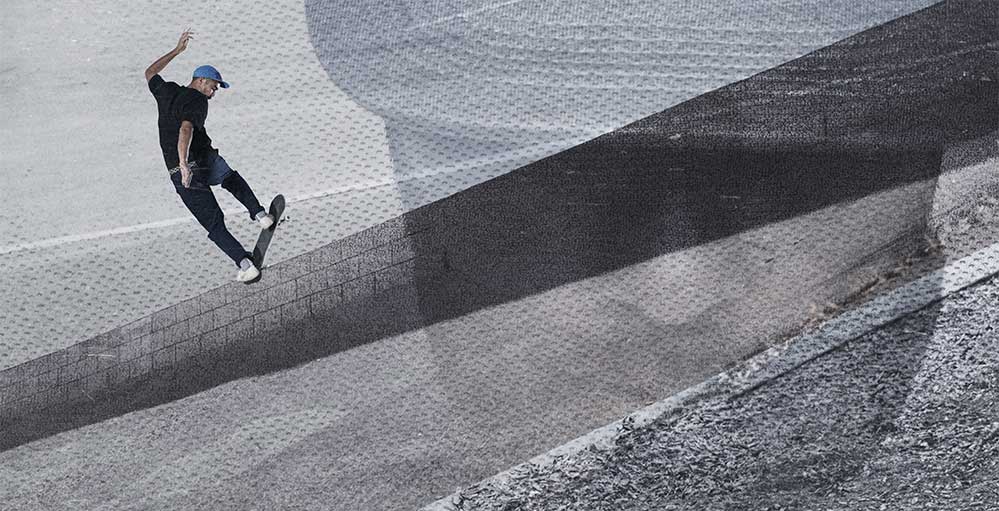 Conclusion
The overall result is unlike any previous skate shoe, and Koston is fully prepared to send shockwaves through the industry – that's just the way he likes it.
"If it's disruptive, so be it," he says. "I'm not afraid of change. That's when progress is made."
Now head over to our Nike SB shop and check out the Nike SB Koston 3. Tell us about your first session!