Our skatedeluxe product tester laced up the new Nike SB P-Rod 9 Elite and skated it a couple days to see how it works as a skate shoe. Enjoy the review.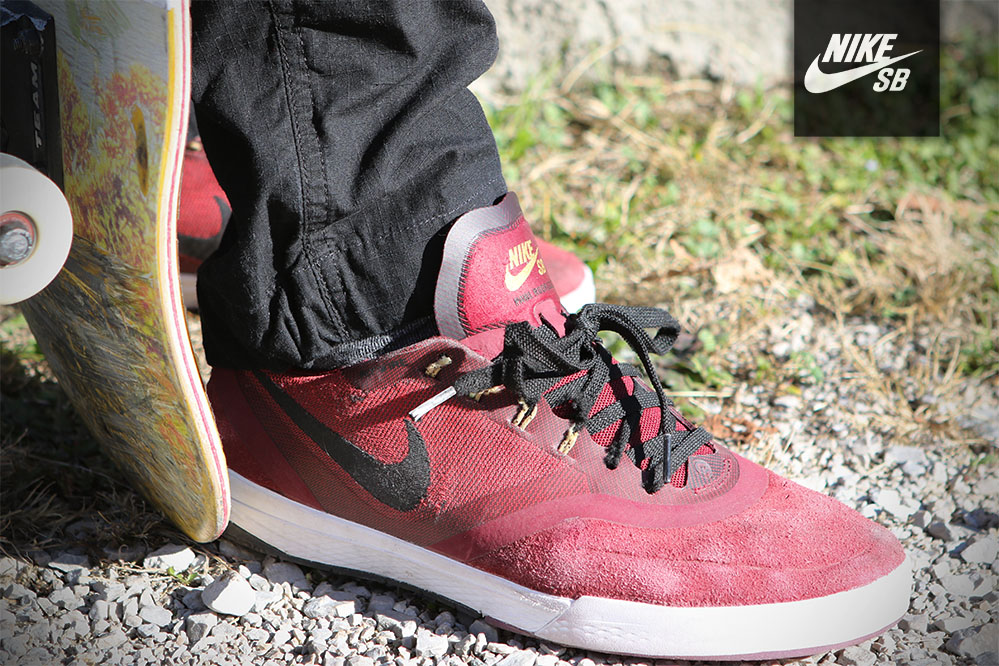 Nike SB Paul Rodriguez 9 Elite
Since the first Nike SB pro model about 10 years ago Paul Rodriguez a.k.a P-Rod is one of the main figures in the skate team of Nike SB. The company with the swosh is honoring one of the most influential street skaters with his ninth pro shoe. The technology of the P-Rod shoe got improved by using running shoe technologies. You may be curious how it worked out as a skate shoe, but you'll see it now.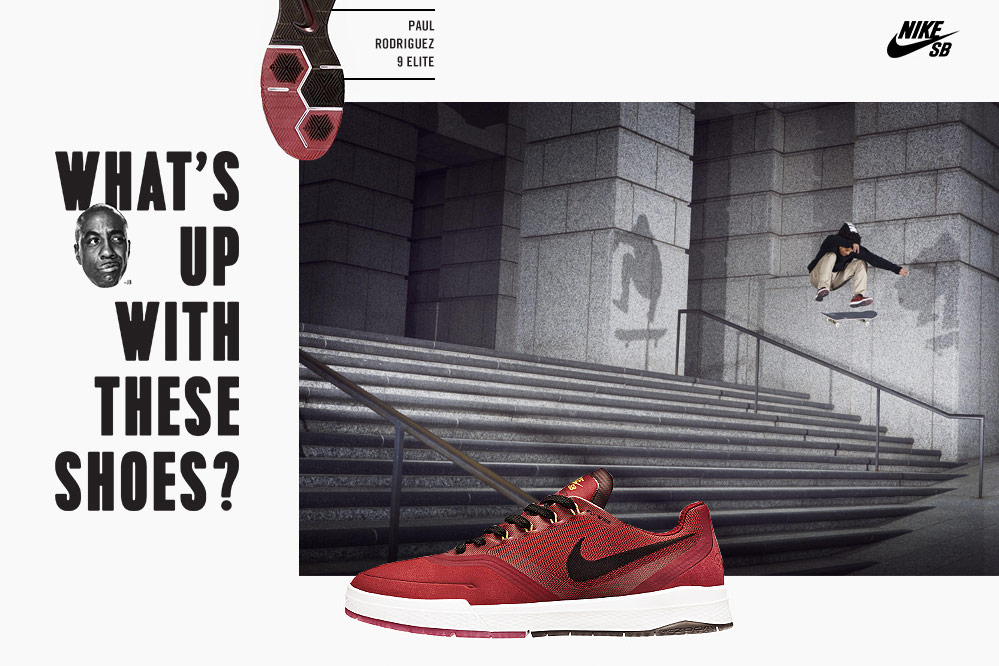 General Fit and Feel
Although the shoe has a lot of technical features it looks relatively thin and is really light. Because the shoe is going more strait to the toecap it grabs your foot tightly and gives you a good hold. The Flywire technology which comes from running shoes is also nice. The sidewalls of the shoe get stabilized because of an improved effect of the lacing. The relative thin tongue perfectly worked into the shoe and does not slip away while skating. In general the whole middle part of the shoe and the tongue is filled with venting slots and is made out of breathable canvas. The sole is a pretty thick cup sole. In that case you will lose some board feel. On the other side the grip of the sole is really great. The P-Rod 9 features outstanding damping. It offers Nike Air technology with another Nike Air cushion to support you all the way. Skating with high impact isn't a problem and even Primos aren't a problem for your feet as well. The shoe feels a little stiff in the beginning and if you like solid shoes, the Nike SB Elite 9 is perfect for you.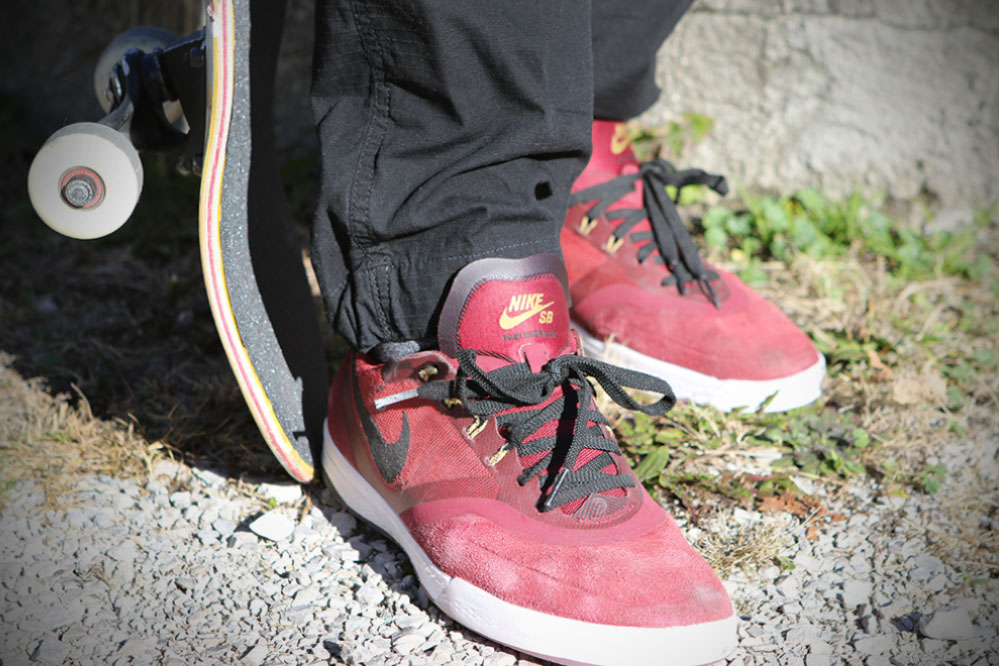 Durability
Besides the damping the outstanding durability is another great advantage of the shoe. The suede on the forefoot is resistant. The outsole is really durable as well with almost no abrasion. The Flywire construction which is on the outside of the laces won't last very long. That is the only flaw. But the form stability of the shoe is great. It takes a while that the shoe suits to your feet, but then the shape will last a long time.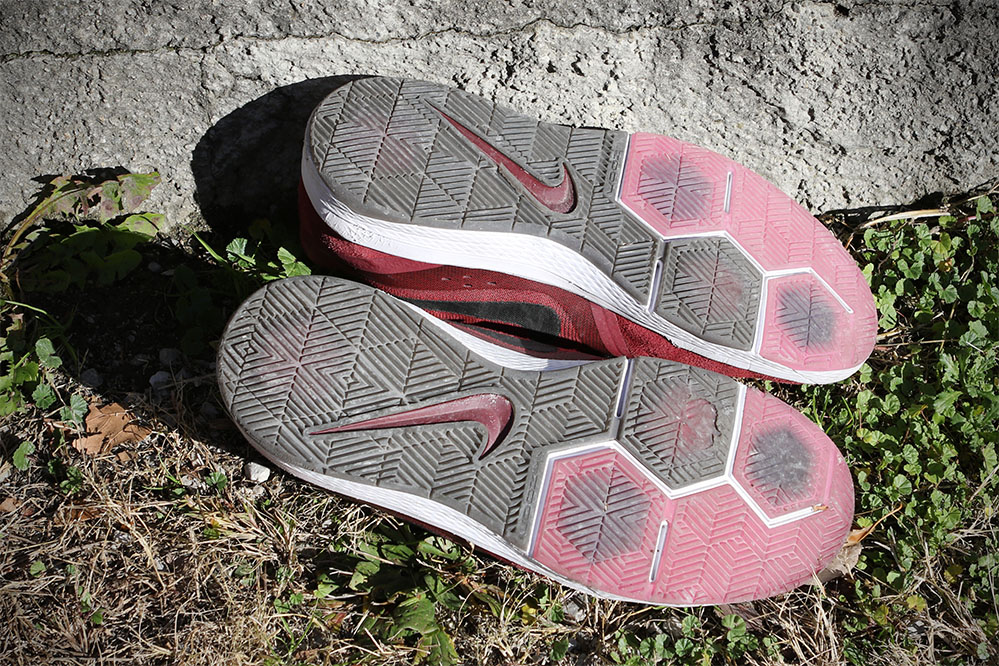 Conclusion
With the Nike SB P-Rod Elite 9 Paul Rodriguez Nike SB has a really solid skate shoe out there. Specifically the durablity and the damping is outstanding. Only the boardfeel is a little loose because of the thick cup-sole.