Back from the promo tour and now ready to skate: the Vans Gilbert Crockett Pro 2! Get the sequel to pop god Gilby Crockett's first pro shoe at the skatedeluxe skate shop!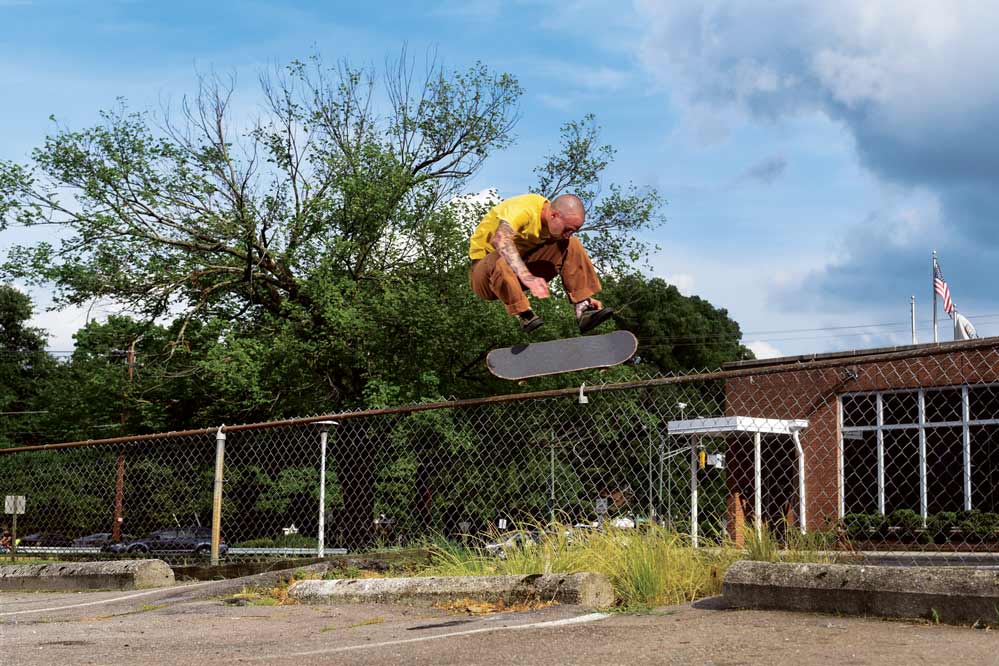 The second time is always the hardest! In Gilbert Crockett's case, this means that his new Vans signature shoe has to be equally, if not better than it's predecessor. But for the Quasi team rider this isn't something to worry about. For a good reason! Not only is the shoe designed by the skateboarder himself, the Crockett 2 is also kind of a past meets future silhouette.
In addition to the new look that, in the words of Gilby himself, resembles an old school tennis shoe, an army boot, and the Rowley XL2 at the same time, the main focus of the shoe lies once again on Vans prestigious Wafflecup sole. As with the Kyle Walker Pro, the outer sole of the Crockett 2 features different sections, which makes it more flexible and provide more grip at the same time. Together with Vans' proven UltraCush HD footbed and the suede DuraCap, this shoe does not only stand the test of time longer than others but also cushions the impact of bigger gaps.
In case you're not a big fan of the special ivy green colour scheme, the Crockett 2 comes in two further versions in black and white and dark blue. The choice is yours! And if you're curious what the Crockett 2 looks like in action, watch Gilbert flipping over some ridiculously high obstacles in his new edit. P.S. If you risk your life for a shoe, it must be worth something!