Converse continues to honour the own roots by releasing the One Star CC Pro. But not without the input of Fucking Awesome and Supreme team rider Sage Elsesser, who fell in love with the former tennis shoe while visiting Tokyo, Japan!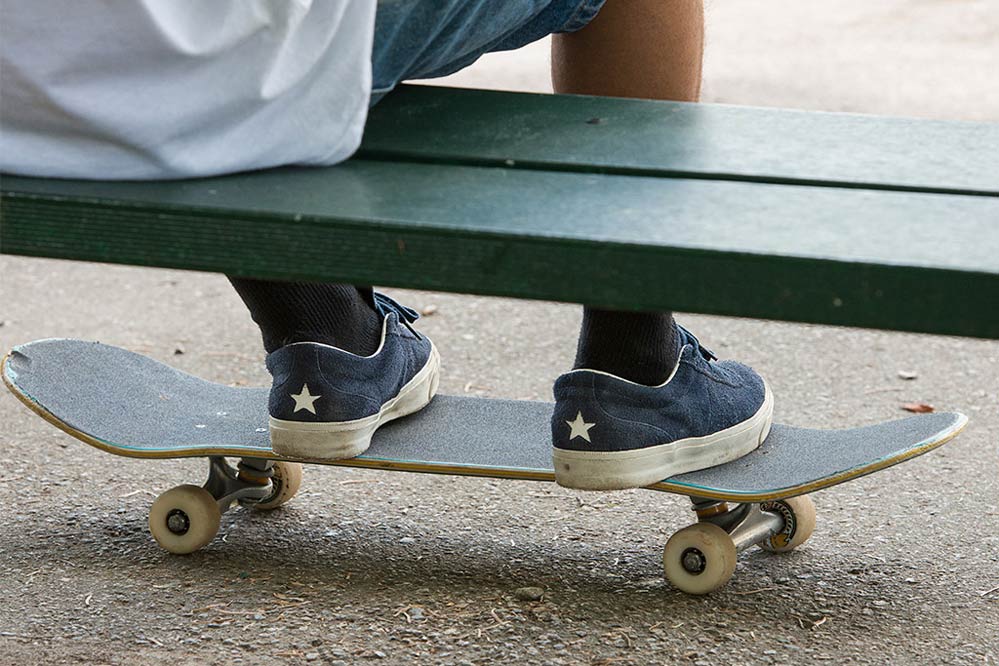 Some say "travelling is a great source of inspiration", and Sage Elsesser is the best proof. While he was strolling through Harajuku's finest vintage shop, he discovered an original Converse One Star from 1974. Impressed by the aesthetic of the original basketball and tennis shoe, he decided that his next Converse CONS pro shoe should be designed after this classic model. Said and done! Sage's One Star CC Pro embodies the legacy of the original with a slight twist in its appearance. Both colourways, navy and white, feature a golden rose on the tongue as well as handprints on the insoles, which are references to Sage's favourite album covers.
While the smooth dark blue suede gives the shoe some extra durability, the all white premium leather of the second colourways is more of a statement piece of shoe. In contrary to the OG One Star, the CC edition only got one star on the heel, which makes it more a One Star than its predecessor and also much more simpler. Crawling through the guts of the One Star CC, there's not much of a change. The Lunarlon footbed continues to provide great support. It lets you feel the asphalt as well as your board, despite the additional padding of the heel. A great update of the OG One Star, which proofs that classics are in fact worth the trip!