Whether in the Shep Dawgs videos, his part in Vans Propeller or most recently in Baker 4, Rowan Zorilla Footage never disappoints. So it goes without saying that the anticipation for the first Vans Pro model by Rowan Zorilla – the Rowan Pro – was high. We got our hands on the shoe a little before the release and took a closer look at it for you in this review.
READ IN ANOTHER LANGUAGE
DE | FR | NL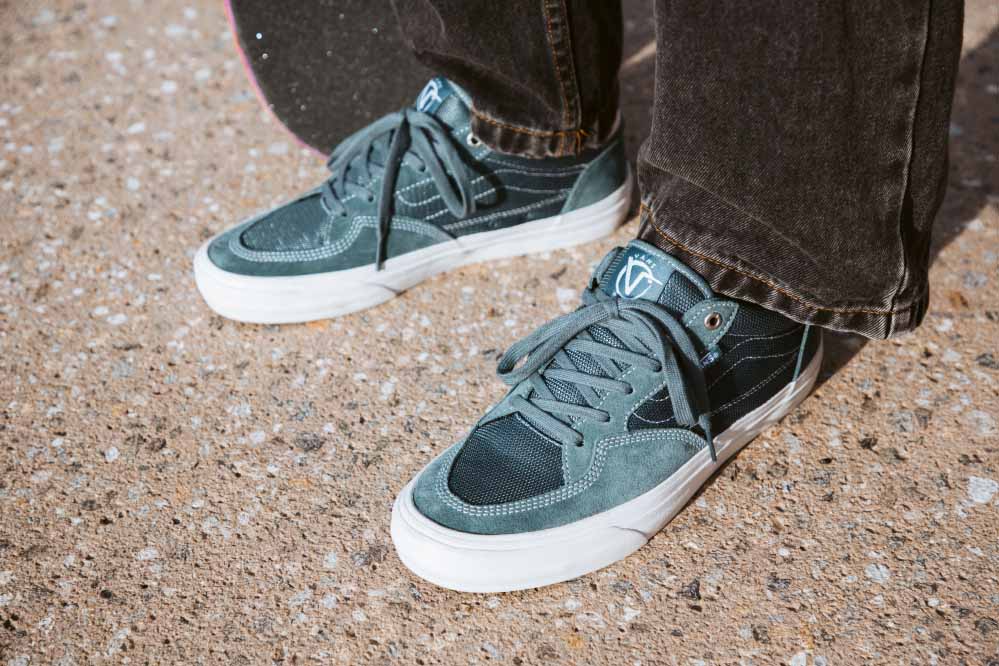 Rowan's Vans favorites in one – the Rowan Pro
For the Rowan Pro, Vans spent a lot of time on the design process. Together with the design department, Rowan has combined all of his Vans favorites into one new shoe. Consequently, Rowan's signature shoe design is very impressive. The Rowan Pro has also been equipped by Vans with many new features. The shoe features a PopCush footbed, a sickSTICK rubber outsole, and the long-proven DURACAP construction.
Fit & Boardfeel
I was especially excited about the new PopCush footbed and the sickSTICK rubber outsole from the Rowan Pro. According to the motto "snaps back and won't pack", the PopCush insoles promise both impact protection and energy return. This is supposed to help you save energy while skating and thus keep you rolling for a longer time. The foamed PopCush soles have more material in the heel area for better cushioning and become thinner towards the forefoot. The boardfeel does not suffer from this in any case, quite the contrary.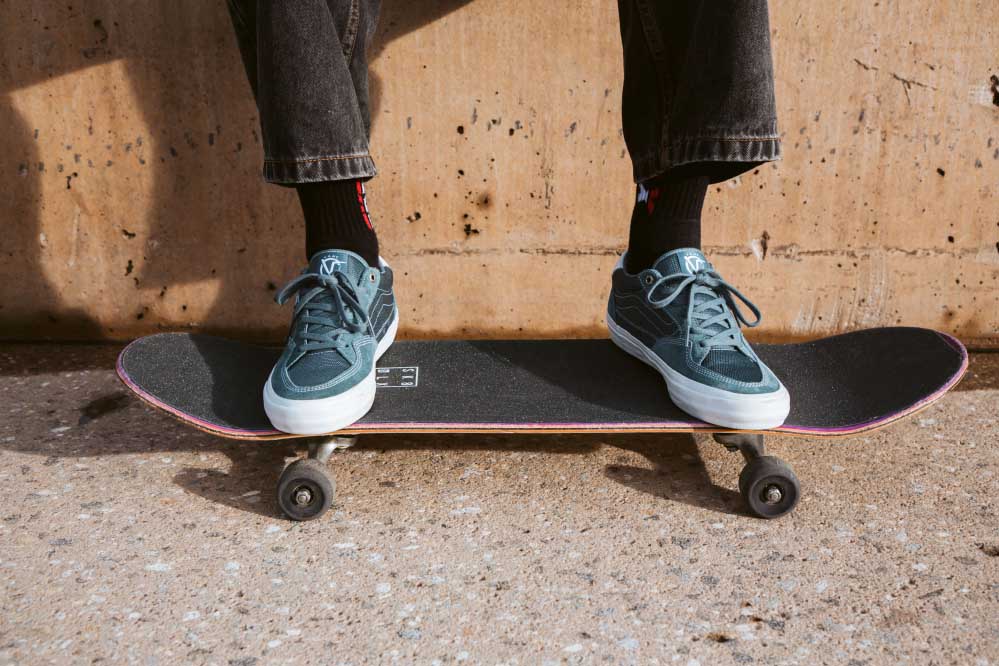 The sickSTICK rubber outsole with a waffle hexagonal profile equally provides grip, flexibility, and durability. Product development has also done an excellent job here. More than 50 years of experience manufacturing skate shoes is noticeable in the Vans Rowan Pro.
Durability
The Rowan Pro cuts a good figure right from the start. Thanks to high-quality materials and clean workmanship, the shoe can easily cope with all the stresses and strains of skating. The DURACAP and the suede upper don't show much wear even after numerous Ollies and flips. The proven Waffle sole makes a solid impression even after several hours on the board. Only the mesh material on the outside is a little bit affected by the contact of the griptape. However, the large mesh areas improve the breathability of the shoe immensely.
---
Conclusion
The Vans Rowan Pro skate shoe definitely meets high expectations. With DURACAP, the sickSTICK rubber outsole and the PopCush footbed, the shoe from VANS has been equipped with plenty of high-tech features that do their job – all at a fair price. Rowan Zorilla's Pro Model is particularly convincing in terms of board feel and design. Rowan fans aren't the only ones who should give this shoe a chance.
| Advantages | Disadvantages |
| --- | --- |
| Design | Low resistance of mesh material |
| Cushioning & Boardfeel | |
| Durability & Manufacturing | |
| Price | |
Photos: Theo Acworth & K. Krawulsky