The adidas Campus is a classic sneaker silhouette from the '80s that made its debut in skateboarding 10 years ago. We tested the third update, the adidas Campus ADV, in a wear test just for you.
adidas Skateboarding launched a true skate shoe icon with the first Campus Vulc. After things had calmed down for the first campus Vulc, a slightly narrower version was released in 2016: the Campus Vulc II.
On October 6, 2018, came the release of the newest member of the Campus family: the adidas Campus ADV. But contrary to its predecessor, the adidas Campus ADV does not come with a vulcanized sole but as a cupsole skate shoe.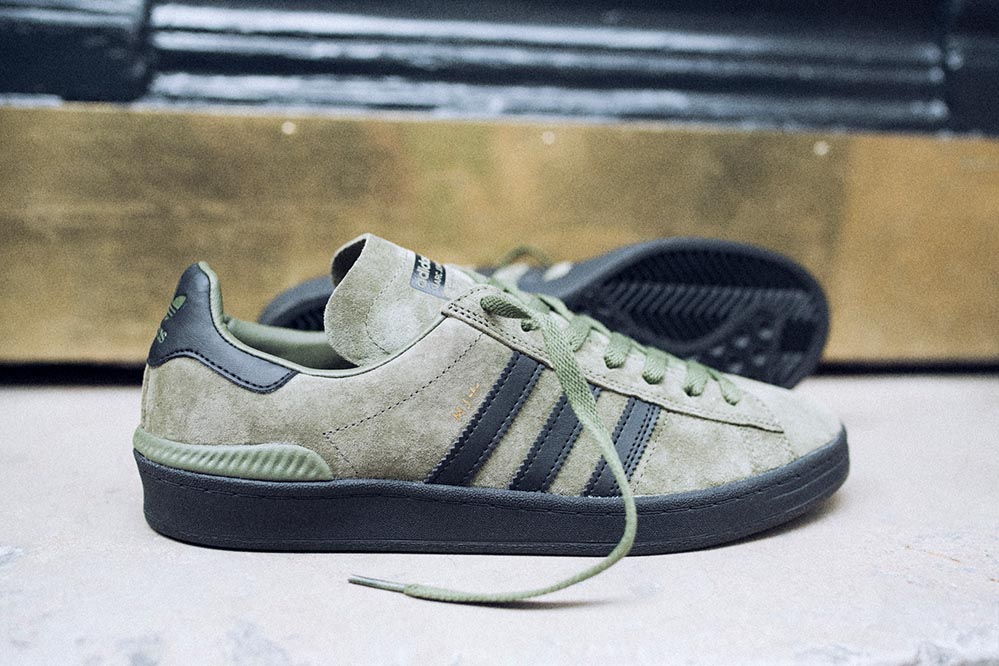 adidas Campus ADV | A reunion of old friends
As a long-time Campus fan, I'd been waiting for a new campus model from adidas Skateboarding. Thus, I was really happy when the release of the adidas Campus ADV was announced.
As the name implies, the campus ADV design is inspired by the 80's appeal of the original Campus silhouette. Classic style meets advanced technology.
Fit & Boardfeel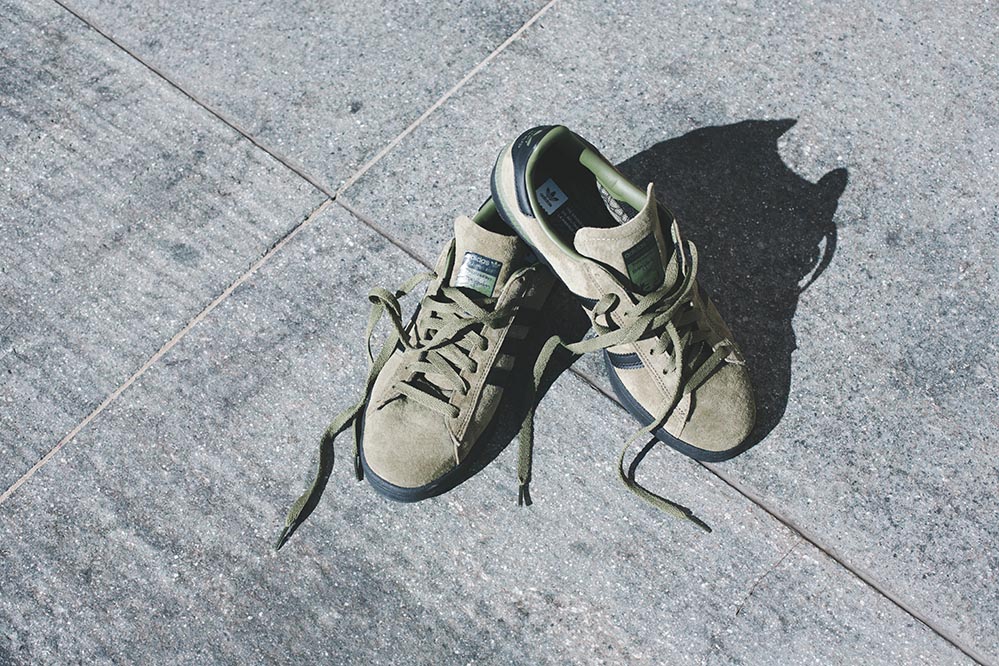 The shoe felt right from the second I put it on. No pressure points, no pinching, no need to break them in – pure comfort. In particular, I was very positively surprised by the rubber cupsole of the adidas Campus ADV.
The combination of the Geoflex outsole, a bounce cushioning and the Geofit construction of the adidas Campus ADV guarantees the best boardfeel. The shoe fits like a glove and offers optimal flexibility and cushioning.
Durability: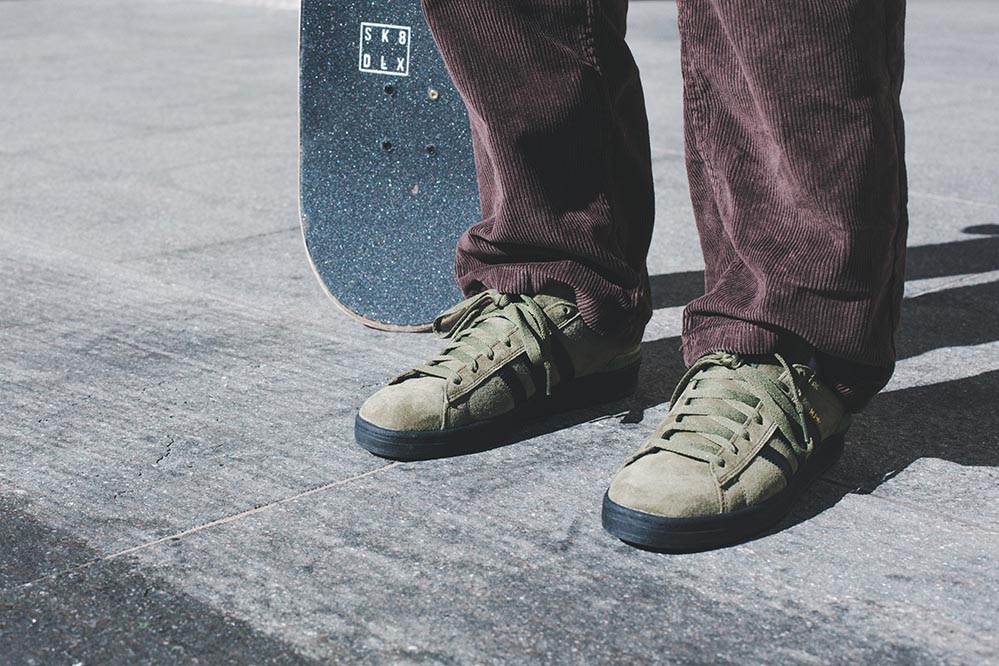 The campus ADV has nothing to be afraid of in terms of durability. The two-layer suede construction absolutely fulfils its purpose and makes the shoe surprisingly resistant.
The sole, as can be expected from adidas, is durable and virtually indestructible. You can see that lot of expertise and experience went into creating the adidas Campus ADV.
Conclusion: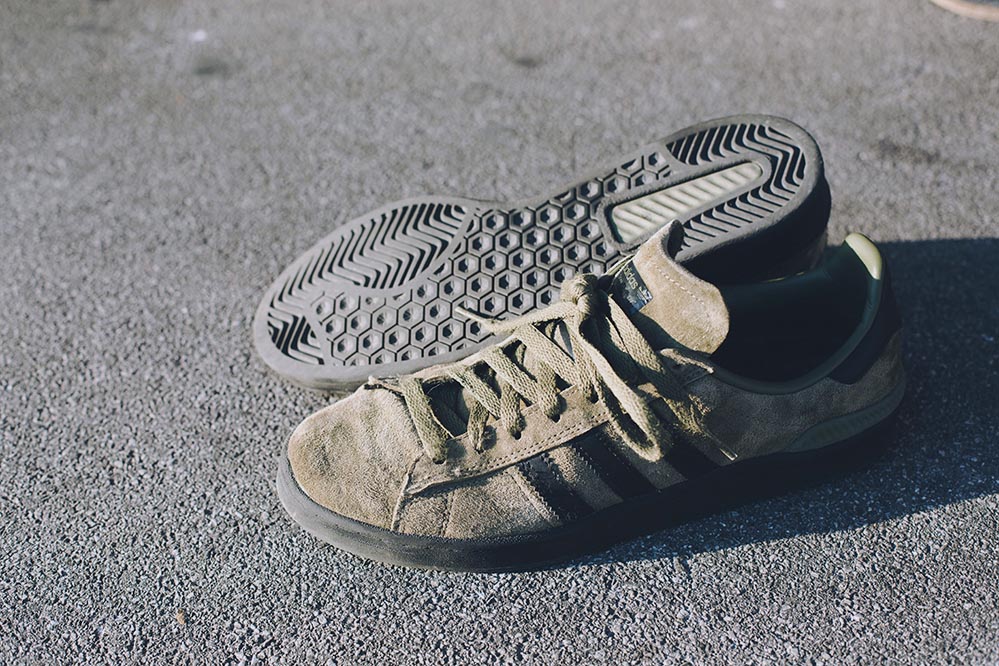 My high expectations for adidas Skateboarding's latest Campus model were even exceeded by the campus ADV. It's just fun to skate this shoe.
The adidas Campus ADV offers comfort, boardfeel, longevity and a timeless design. It definitely will not have been my last adidas campus ADV.
Rating:
Points: 10/10
Pros:
Boardfeel
Comfort
Durability
Design
Cons:
At 89.99 EUR, the shoe isn't exactly a bargain, but it's also not very expensive for skate shoe
Photos: Theo Acworth | @theoacworth