If you don't know the Nike SB Gato yet, you might think it's a soccer shoe at first glance. Just for you, we've tested the Nike SB classic to see how it is for skating.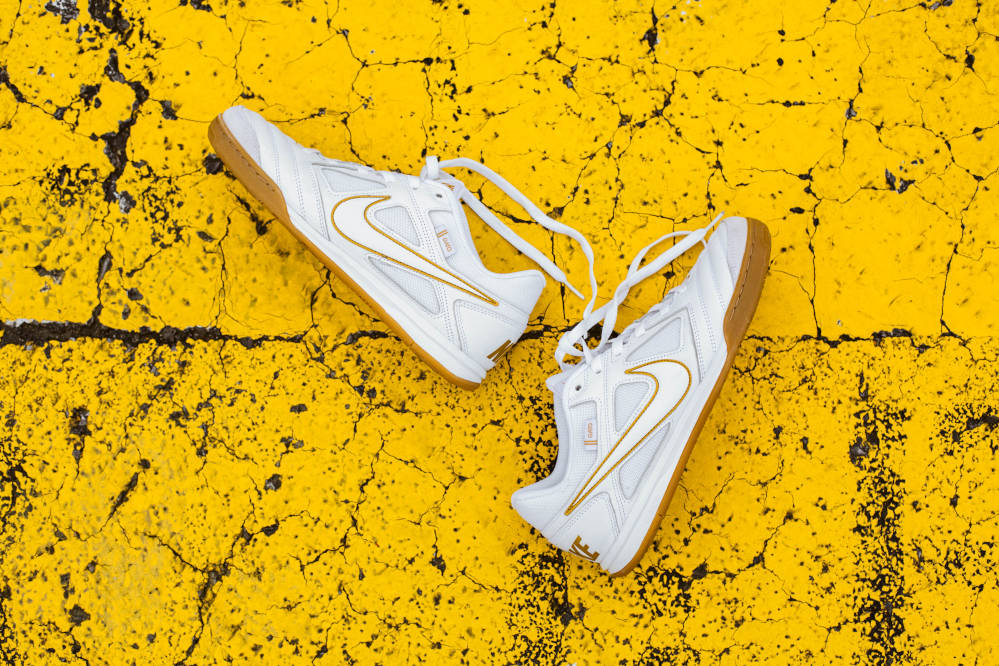 For the Gato, Nike SB was inspired by the silhouette of a soccer shoe and in 2013, launched the first Lunar Gato as a skate shoe & sneaker. Between 2013 and 2014, new colourways of the Lunar Gatos were released. However, the Nike SB Gato was put on pause until the shoe was re-launched in the summer of 2018 as a Supreme collab. Since then, the iconic silhouette seems to be an integral part of the Nike SB rooster once again.
From the soccer pitch to the street
The first time Nike SB launched in 2013, I instantly liked the silhouette of the Gato. So I was more than pleased when Nike SB re-incorporated the shoe into their collection and re-released it.
Fit & board feel:
The cupsole shoe feels comfortable right out of the box and makes a good overall impression. The silhouette of the Gato is not only good for playing football, but also impresses on the board. The new Nike SB Gato doesn't disappoint in terms of board feel and fit.
Durability:
The durability of a skate shoe naturally depends on many different factors. The Nike SB Gato had to compete with fresh grip tape right off the bat during this Wear test. This was notable rather quickly, especially on the smooth leather upper and the mesh material of the shoe. The sole, however, looks almost as good as it did on the first day, even after several weeks on the board.
Conclusion:
The Gato by Nike SB really performs well on the board – not just on the football pitch. Design-wise, the shoe definitely plays in the Champions League. Nevertheless, there could have been a little more damping on specific parts of the shoe. We are looking forward to upcoming colourways!
Rating:
Points: 8/10
Pro:
Board Feel
Comfort
Design
Photos:
Theo Acworth | @theoacworth