With the New Balance Numeric 868, the Boston sneaker brand made their astonishing debut in the skateboarding business. Just in time for the release of the new colourway I took a closer look to find out what's behind the technical features of this running-shoe-inspired model!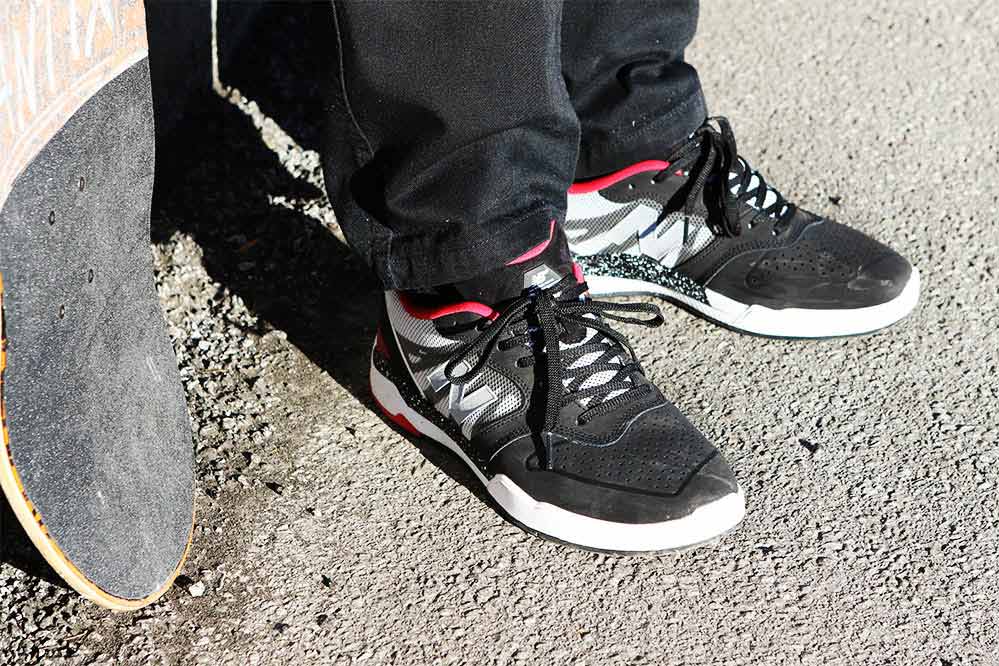 The New Balance Numeric 868
The New Balance Numeric 868 is indeed inspired by the brand's running-shoe background but in my opinion that ties in, especially with the technical features. For this model, New Balance Numeric reached deep into their bag of tricks and equipped the shoe with some elaborate features. This wear test will show whether or not they live up to their promises.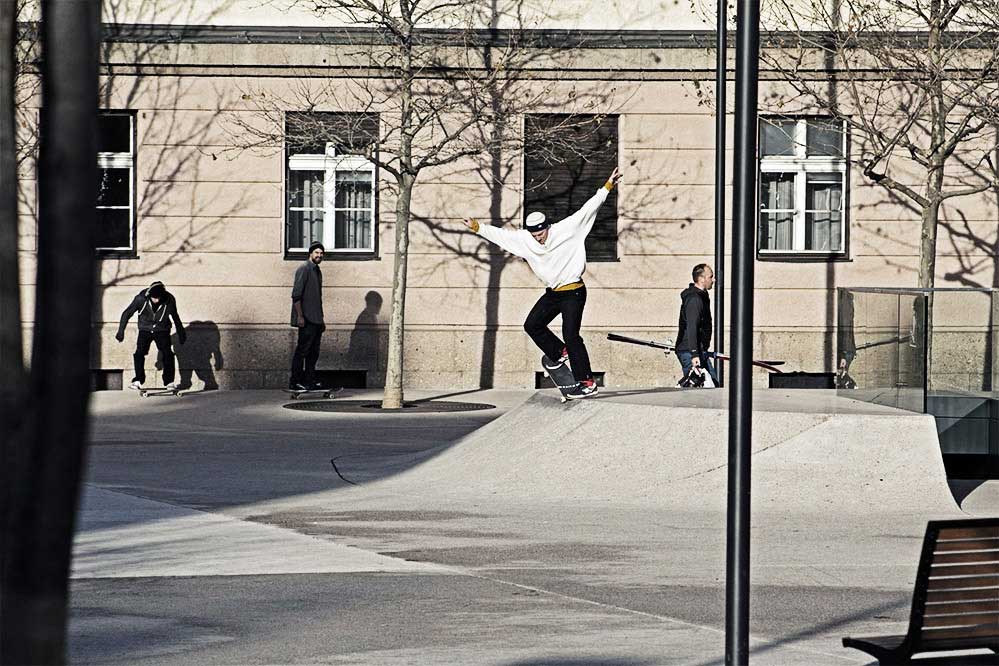 Fit & Feel
Trying it on for the first time, you will notice that the 868 is not a soft slip-on but a rather sturdy model. Especially after the first skate sessions the shoe felt a bit stiff and needed certain time to break in. After that the front area became much softer. Both comfort and flexibility improved after a short period of time. The padding in the heel area ensures a snug, but comfortable fit. Even though the NM 868 might look quite bulky, the shoe remains very light and offers excellent breathability because of the thin mesh on the sides. Due to the New Balance C-Cap midsole, the cushioning is quite striking as well and provides the best support for gaps, stairs and primos.
Durability
In addition to the cushioning, the durability adds another plus to the New Balance Numeric 868. The Ollie area consists of several layers of material to protect the shoe against abrasion. After you break through the first layer of leather you will find another layer of suede, which is also reinforced with rubber. Speaking of durability, the Ndurance outsole showed almost no signs of wear after several sessions and basically lost no grip at all. Also the shape of the NM 868 is very consistent. The high-quality workmanship barely wears out and thus ensures a stable and reliable feeling when skating.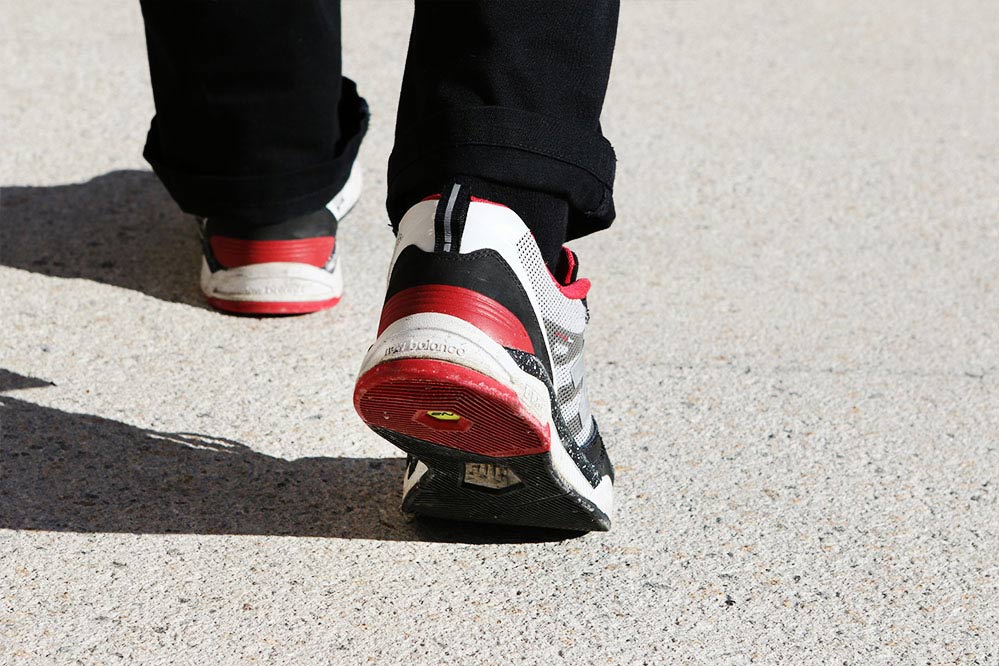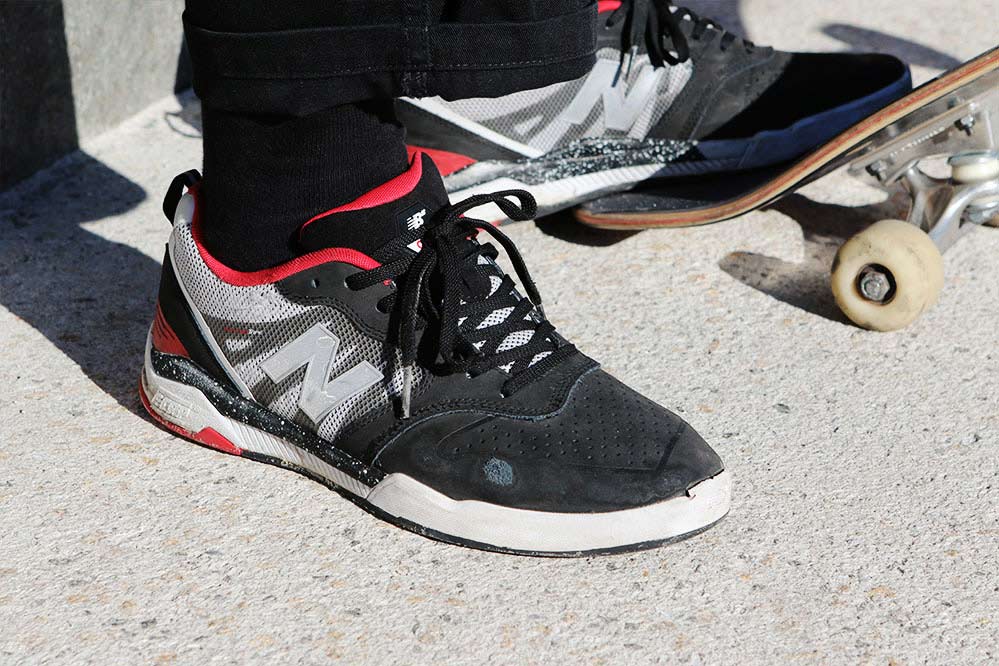 Conclusion
The New Balance Numeric 868 may not be everyone's darling concerning the silhouette. However, if you feel like getting a pair, you get a skate shoe that is full of pleasant surprises. In particular, the superior durability and the extraordinary cushioning, which lets the 868 stand out from the masses!
+
• Cushioning
• Durability

–
• takes quite a while to break in