Met de New Balance Numeric 868, maakte het sneakermerk uit Boston een debuut in de skateboard wereld. Net op tijd voor de release van de nieuwe colorway checkte ik wat er achter de technische features van deze runner inspired schoen schuilt.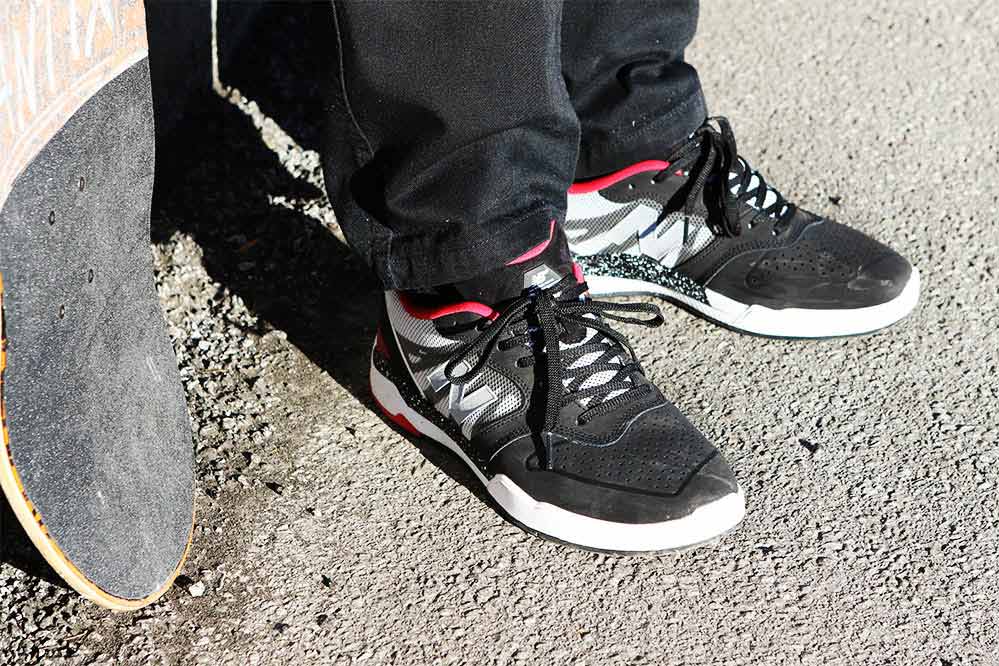 The New Balance Numeric 868
De New Balance Numeric 868 is inderdaad geinspireerd op het merk hun runner achtergrond maar in mijn mening werkt dat juist goed, vooral met de technische features. Voor dit model heeft New Balance Numeric diep in hun trickbag gegrepen en de schoen voorzien van verschillende dingen. Deze wear test laat zien of de schoen haar verwachtingen haalt.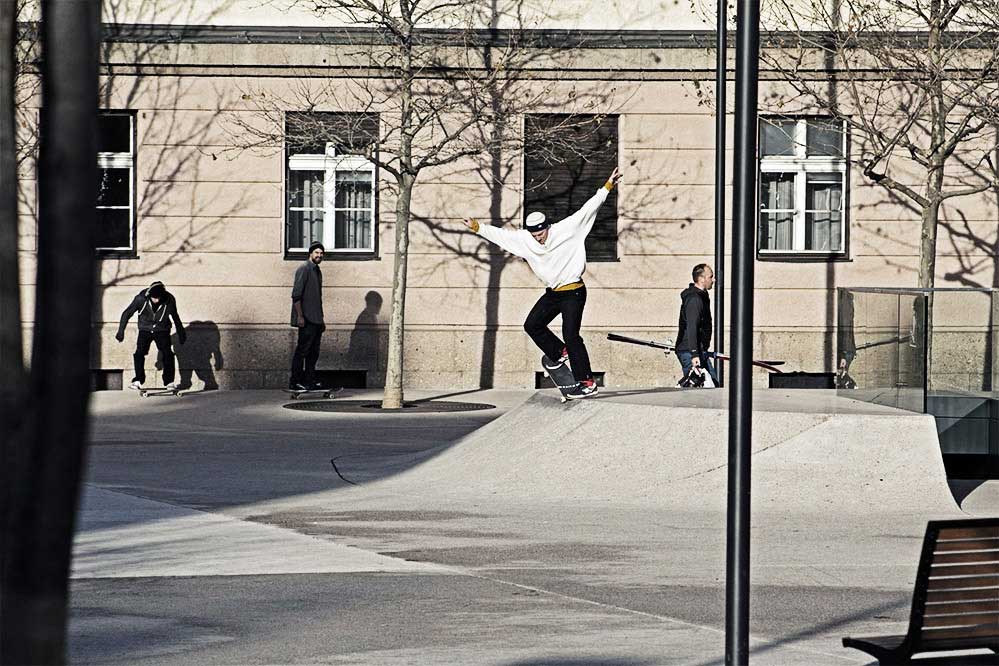 Fit & Feel
Als je hem voor het eerst aantrekt merk je dat de 868 niet een zachte slip on is maar een stevig model. Vooral na de eerste sessie voelt de schoen nog een beetje stijf en heeft tijd nodig om in te skaten. Nadat de voorkant iets zachter wordt verbeteren het comfort en de flexibiliteit. De vulling in het hiel gebied geeft een strakke maar comfortabele fit. Hoewel de NM868 er misschien bulky uit ziet is de schoen erg licht en geeft goede ademing door het dunne gaas aan de zijkanten. Door de New Balance C-Cap middenzool heb je demping voor gaps stairs en primos.
Duurzaamheid
Naast de demping geeft de duurzaamheid de New Balance Numeric nog een punt. Het Ollie gebied bestaat uit verschillende lagen materiaal om de schoen te beschermen tegen slijtage. Nadat je door de eerste laag leer heen bent zit er nog een laag suede welke versterkt is met rubber. Nu we het over duurzaamheid hebben, de Ndurance buitenzool laat bijna geen tekenen van slijtage zien na meerdere skate sessies en verliest totaal geen grip. De vorm van de NM 868 blijft ook hetzelfde. Het hoge kwaliteits vakmanschap laat bijna geen slijtage zien en geeft je een stabiel geboel tijdens het skaten.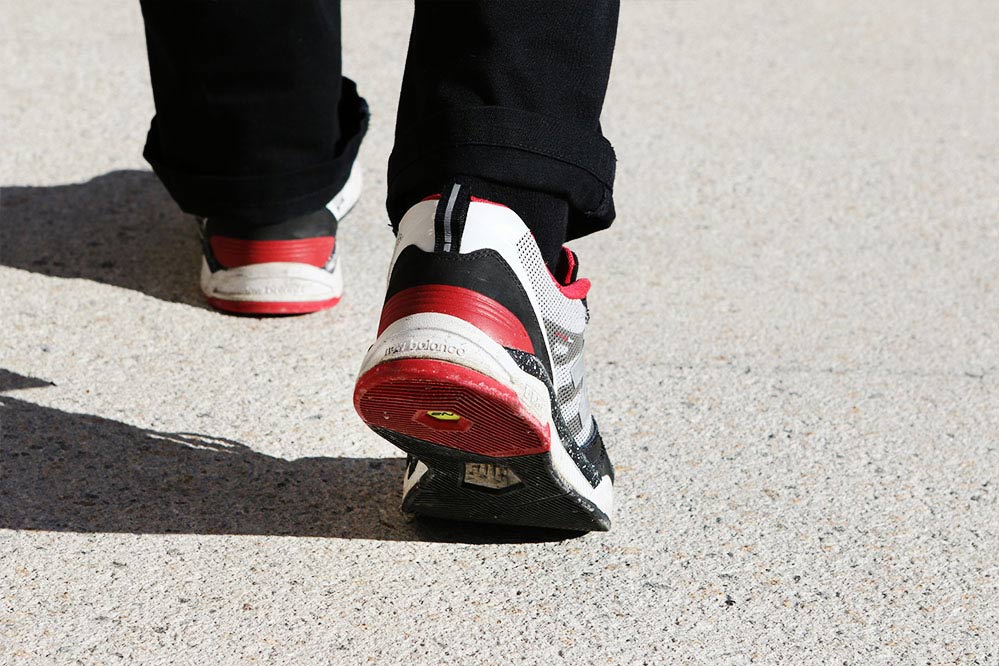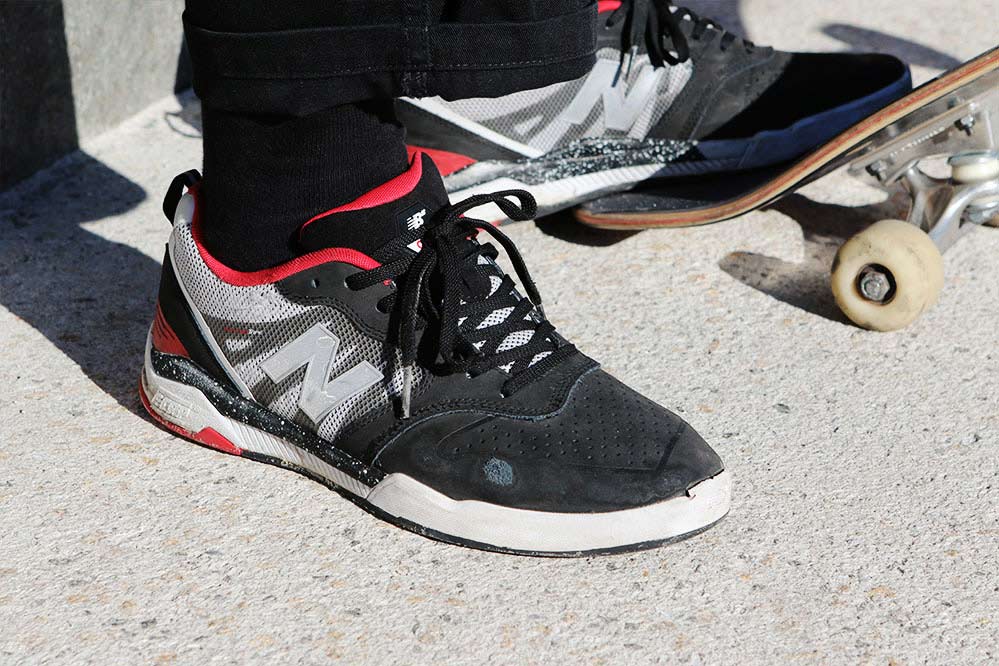 Conclusie
De New Balance Numeric 868 zal dan niet iedereens favoriet zijn kwa model maar als je een paar skate zit hij vol verassingen. Vooral de superieure duurzaamheid en goede demping welke de 868 eruit laat springen!
+
• Demping
• Duurzaamheid

–
• duurt even voor hij ingeskate is