If one brand has the balls to create a capsule collection with the legendary men's magazine Penthouse, it's HUF. Embodying the magazine's golden era the HUF x Penthouse collection features everything you can wish for!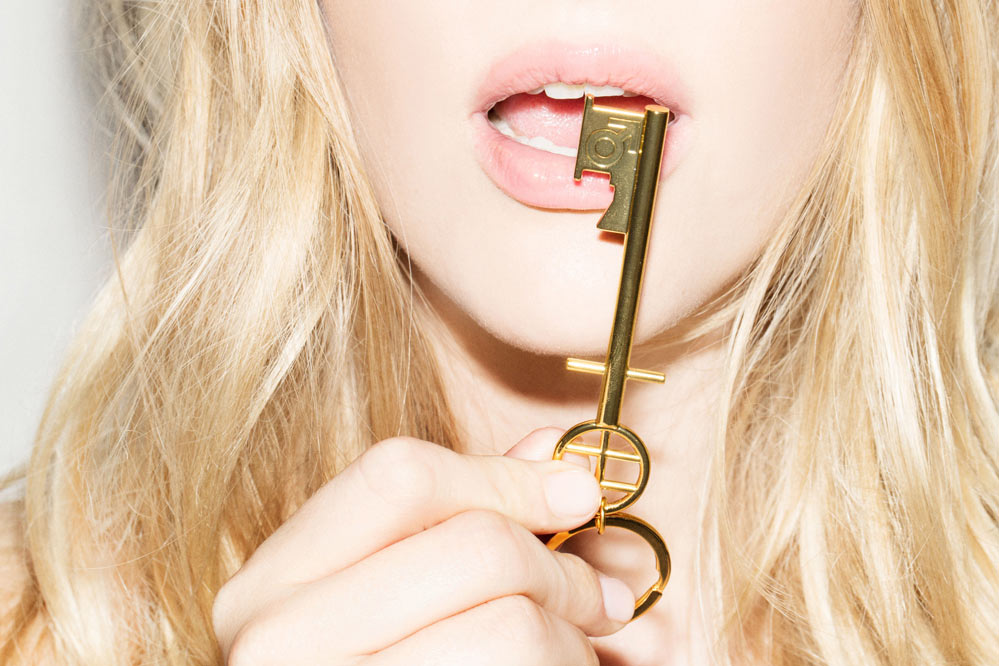 Kinky prints and slightly dressed girls aren't a rarity in skateboarding. Just remember Girl Skateboards' Ian Reid collection or the infamous Randy Colvin decks by World Industries, which were packaged in black plastic film due to youth protection. However, neither of them can keep up with the HUF x Penthouse collabo.
The Californian brand knows its craft and therefore launched the collection with a provocative lookbook starring last year's Penthouse "Pet of the Year" Kenna James and photographer Kenneth Cappello behind the lens. Inspired by the golden era of the magazine, the strictly limited HUF x Penthouse collection features hoodies, longsleeves, crew necks, caps and jackets as well as the HUF Hupper 2 in a neat white colourway. The upgrade of the classic vulc shoe offers smooth leather, gold Penthouse lettering and custom insole artwork. How does that grab you?