The Nike SB Force 58 not only looks similar to an Air Force 1, you can also notice similarities in the name. The SB silhouette is based on the original Nike shoe, which was launched in 1982 as a basketball shoe and has since become one of the most famous sneakers.
READ IN ANOTHER LANGUAGE
DE | FR | NL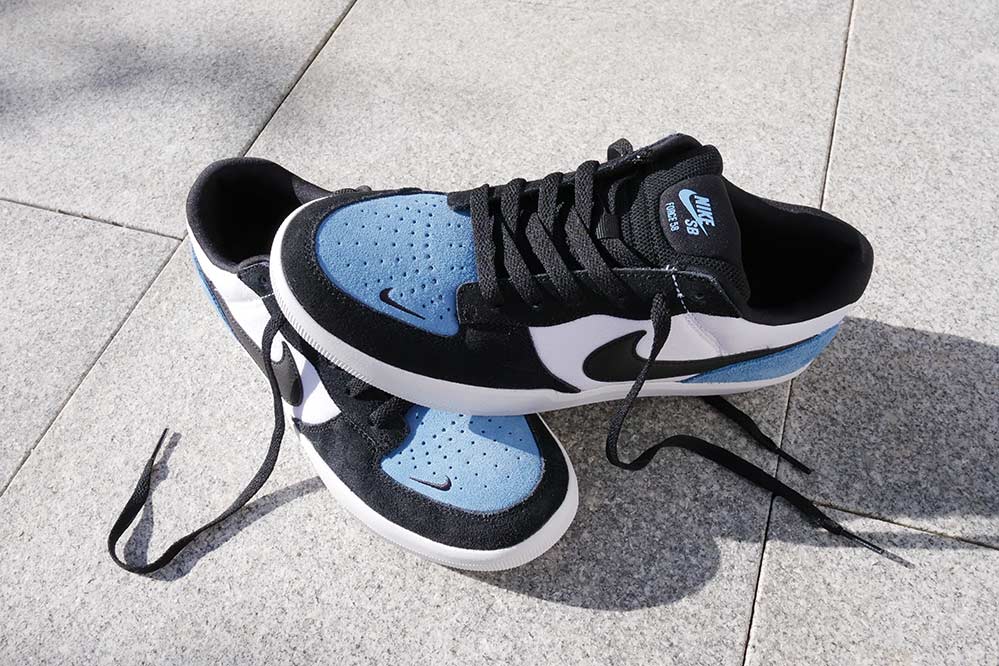 Nike SB Force 58 – also a force on the skateboard?
While the Air Force 1 has a similar history to the Blazer, the shoe is not nearly as rooted in skateboarding. In recent years, there have been Nike SB releases of the Air Force from time to time, but the famous silhouette never became a permanent part of the Nike SB collection. However, with the Force 58 Nike introduces something like a for skateboarding customizes version of the Air Force 1.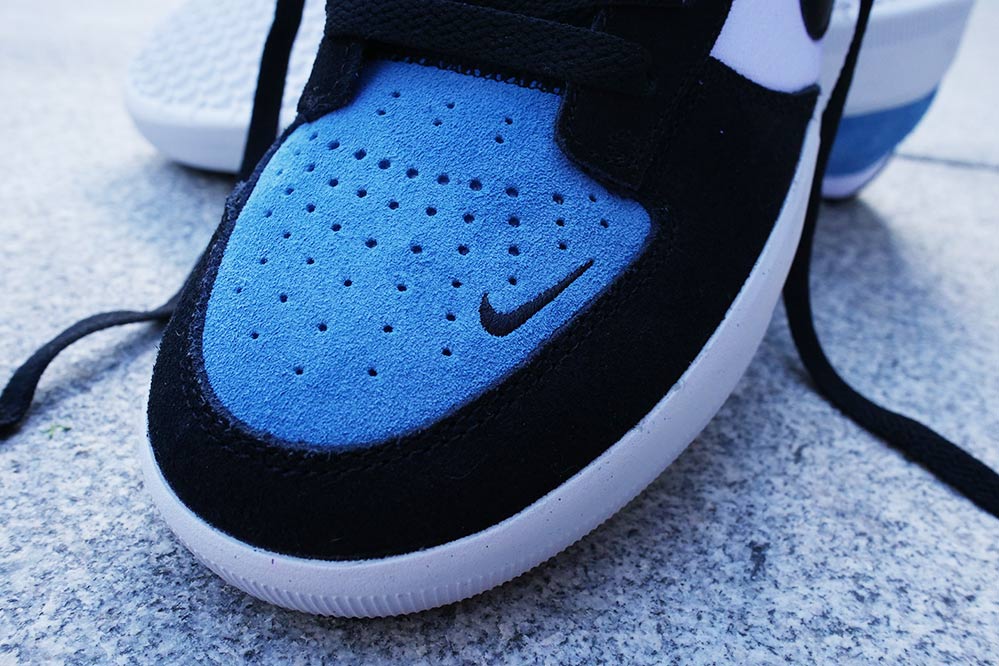 Fit & board feel of the Nike SB Force 58
When you first pick up the Nike SB Force 58, you'll notice that the shoe is unexpectedly light. Breaking in the shoe is rather unnecessary, as it adapts to the shape of the foot right from the first wear – thanks to the elastic inner inserts – and offers decent comfort.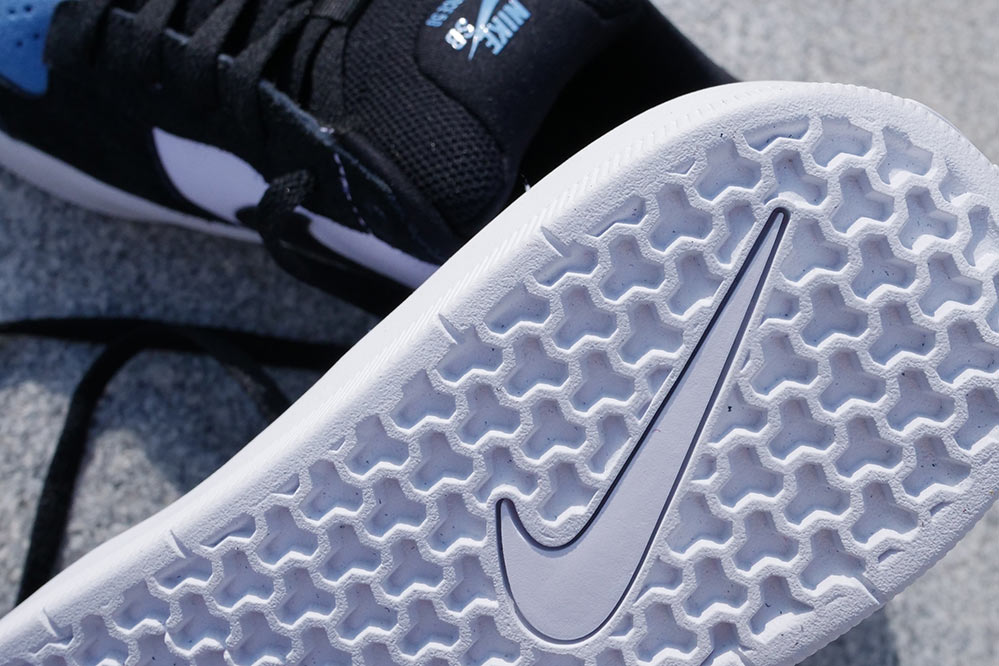 You can explain the low weight of the shoe by the construction of the sole, as well as the materials used. The outsole is designed as a cup sole, but provides the flexibility of a vulcanized construction. The Force 58 accordingly offers a little less support and cushioning, but delivers plenty of board feel with its cupsole-vulc design.
Durability of the Nike SB Force 58
To achieve the price point of the Force 58, the skate shoe from Nike SB is simple and focuses on the essentials. The shoe uses suede only in the areas that are particularly stressed when skating. Other parts of the upper are made of surprisingly durable canvas. Thanks to the lateral canvas panels, good breathability should always be guaranteed.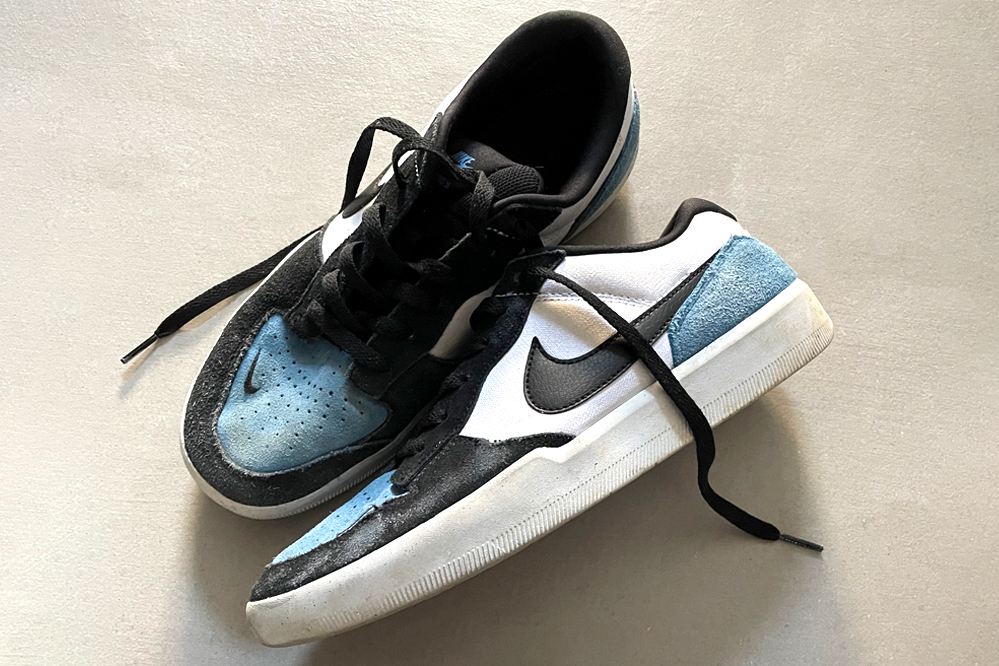 Double stitching and the sturdy outsole also contribute to high durability. There are certainly more durable shoes out there – however, the Force 58 does a good job, especially considering its price. I have tested the Nike SB Force 58 for about four weeks and it has shown little wear so far.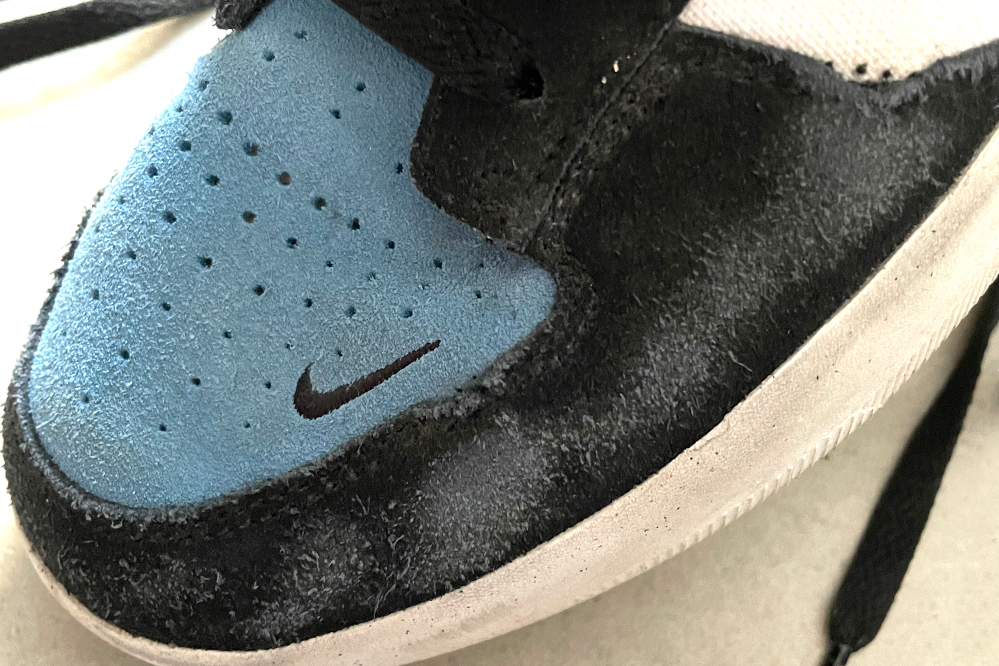 ---
Conclusion
After a long time, Nike SB has launched the Force 58, a skate version of the shoe modeled after the sneaker legend Air Force 1. In addition to its innovative cupsole-vulc design, the shoe stands out for its fair price. If you are looking for an affordable skate shoe with a classic design, then the Nike SB Force 58 might appeal to you.
Pros
board feel
breathability
price
---