The Nike SB Heritage Vulc combines styles from the past with the technologies of the present. We have extensively tested the vulcanised skate shoe from Nike SB in our review.
READ IN ANOTHER LANGUAGE
DE | FR | NL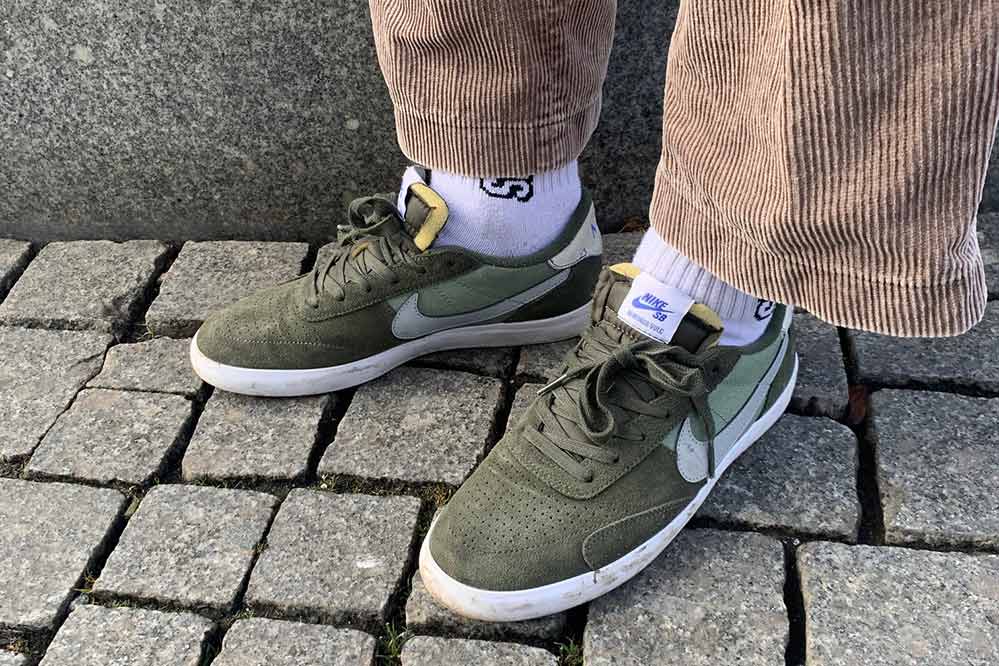 The Heritage Vulc from Nike SB is inspired by old Nike SB running shoes and mixes simple design with a high level of performance. The focus of the shoe is on boardfeel and control. For the Wear Test, I picked up the Heritage Vulc in the Eniz Fazilov signature colourway.
First impression & fit
The Eniz Fazilov Heritage Vulc catches the eye with its simple but stylish design. In my opinion, the shoe has a narrow fit and was very tight on my foot when I first put it on. However, I didn't have any pressure points and the fit offered me perfect support right from the start. Very wide feet might have problems here, though. The Heritage Vulc fits like a second skin, especially in the midfoot area, which is why the shoe does not need to be broken in before the first skate.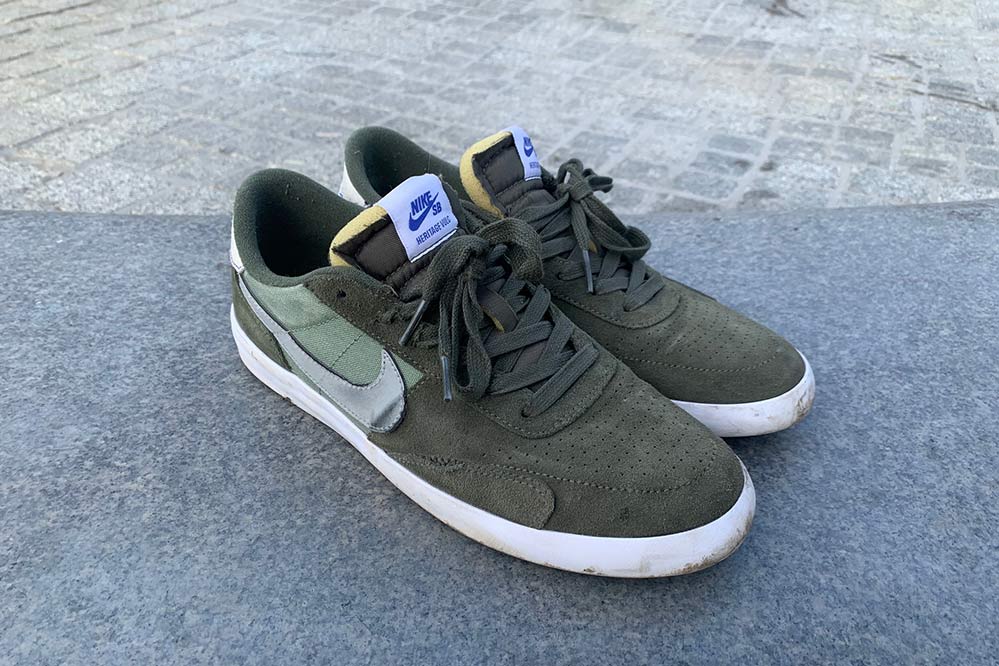 The elastic bands on the tongue (tongue straps) have a stabilising effect and further contribute to a firm fit. The Nike SB Heritage Vulc is "ready to skate" straight out of the box.
Performance: Boardfeel & Control in the Heritage Vulc
The vulcanised construction of the Nike SB Heritage Vulc is designed for boardfeel, which quickly becomes noticeable when skating flat or curb. This is where the absolute strengths of the skate shoe lie. I couldn't see any weaknesses in bails and impact, although I avoided big stair sets and skated more in transition.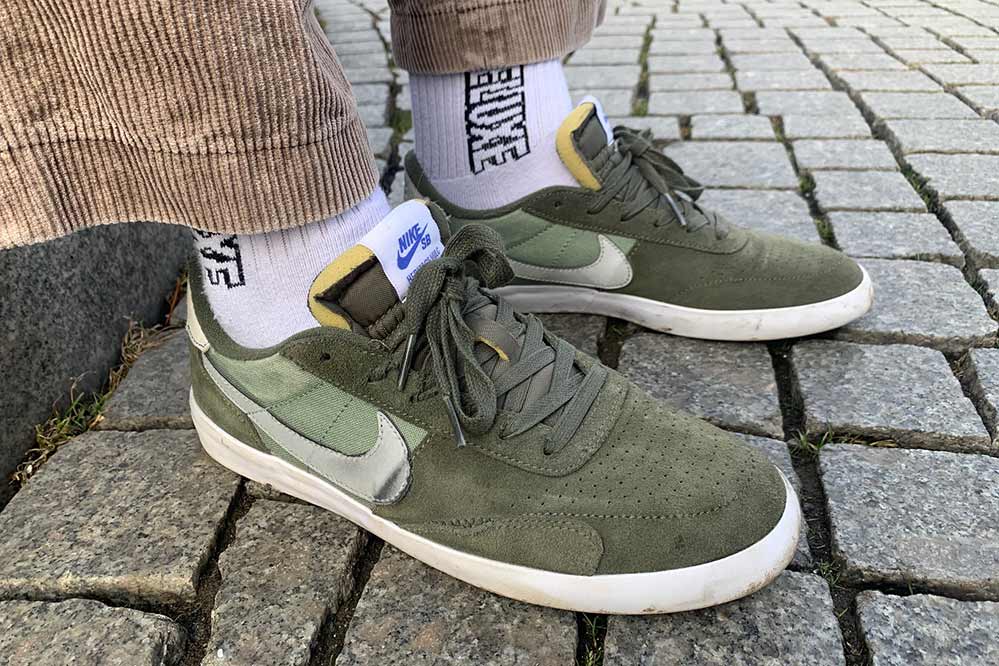 Here, too, the Nike SB Heritage scores with optimal control and board feeling. The low cut silhouette was a bit of a change for me at first, as I prefer high tops. During the first extensive street session, I had already become fully accustomed to it, as the shoe offers sufficient protection for the ankle during all pop and flick movements.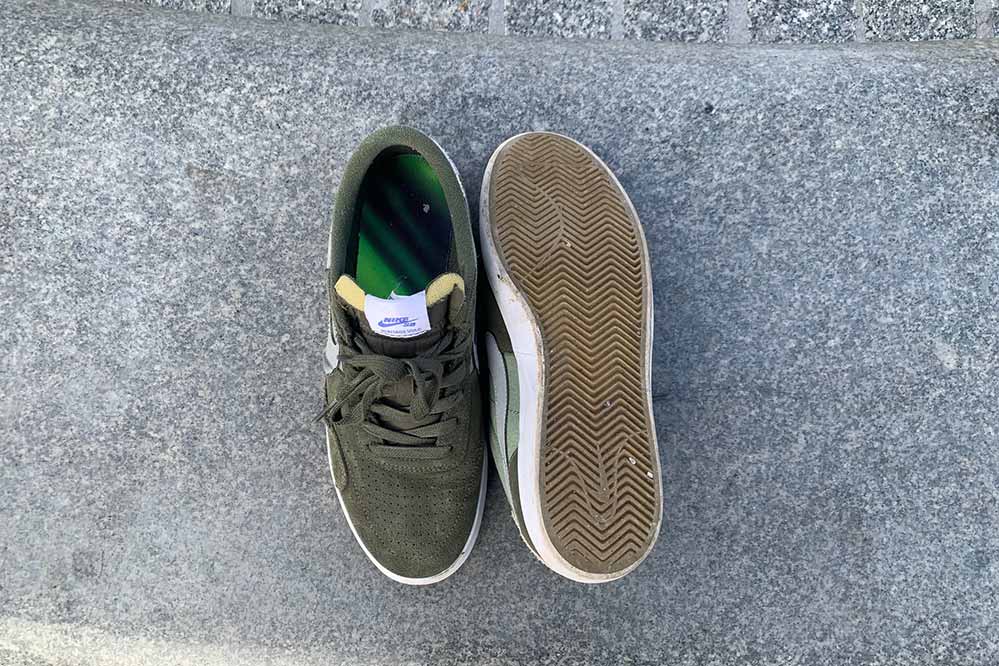 Durability of the Nike SB Heritage Vulc
After about 20 skated hours in the Heritage Vulc, the tread of the sole showed some wear, which I found normal. The perforated suede in the toe cap area provides the right grip for flip tricks right from the start. I noticed the material overlay in the ollie area as a positive feature. This significantly reduces the risk of an "ollie" or "heelflip" hole. The waxed laces proved to be very durable despite frequent contact with the grip tape.
---
Conclusion
The Nike SB Heritage Vulc lives up to the expectations of a classic skate shoe from Nike SB and has more than convinced me. Especially in the areas of durability and board feel, the shoe shows its strengths. If you are looking for an affordable and durable skate shoe and value technical skating, I can only recommend the Heritage Vulc from Nike SB.
Advantages
price-/performance ratio
boardfeeling
durability
---