Bones Bearings are without question one of the most popular skateboard bearings. Compared to the conventional REDS bearings from Bones, the BIG BALLS bearings are said to have some advantages. We tested the Bones BIG BALLS!
READ IN ANOTHER LANGUAGE
DE | FR | NL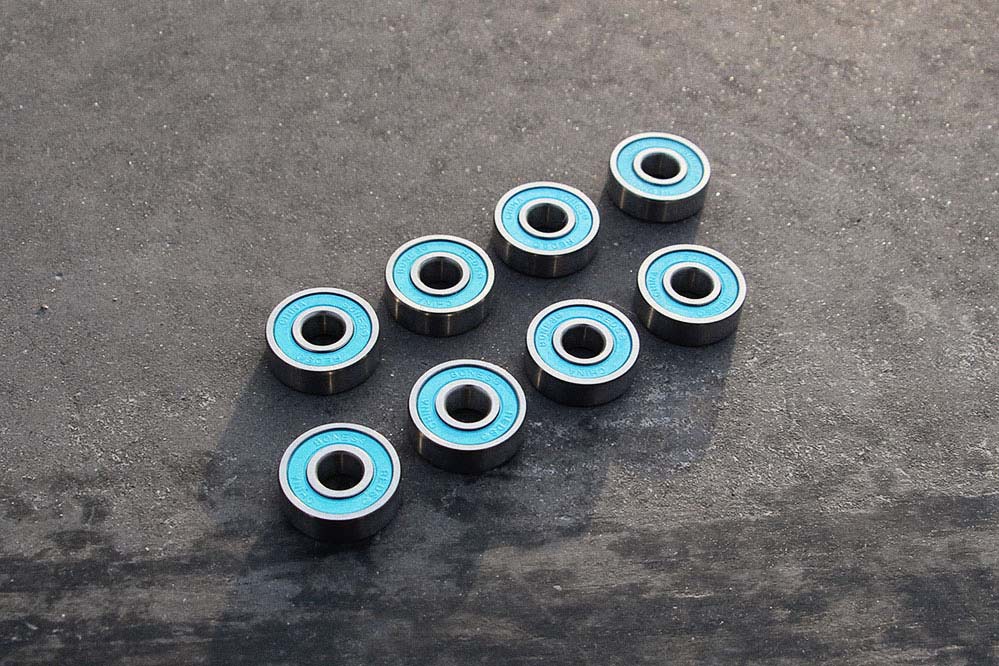 Due to their many years of experience with skateboard bearings, Bones Bearings have a considerable range of bearings in their assortment. The Bones BIG BALLS are a mixture of the Bones Super Swiss 6 and the popular Bones REDS Bearings.
Fact check: Bones BIG BALLS vs Bones REDS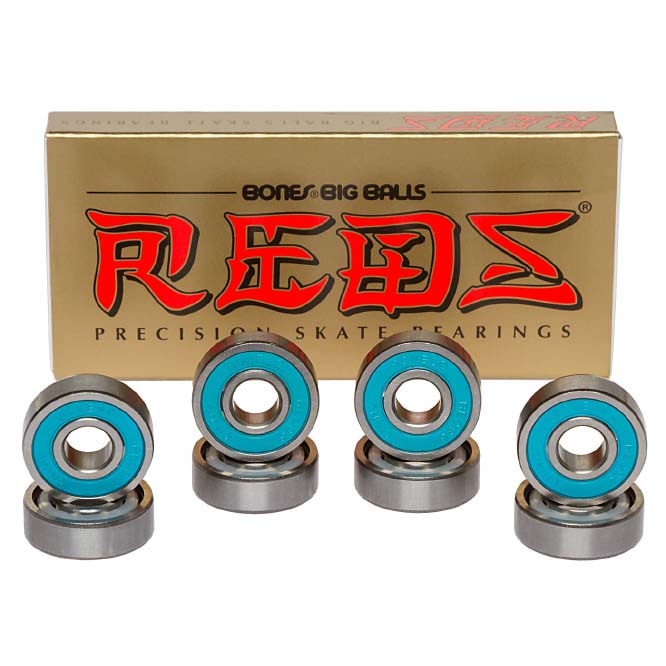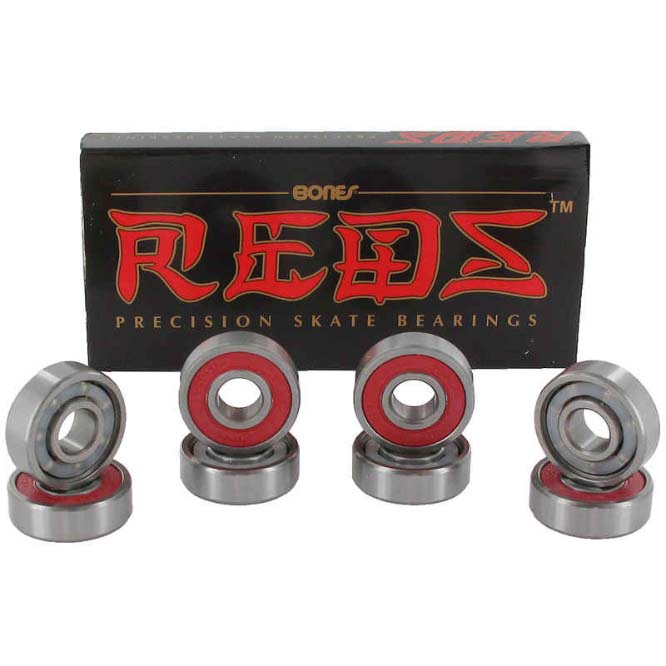 Besides the blue shields, the most obvious difference between BIG BALLS and REDS is the number of balls inside the bearings. The BIG BALLS have 6 balls instead of 7, which are 17% larger in diameter. According to Bones, this has a few advantages:
higher top speed, since the larger balls rotate longer
higher resistance and durability – less susceptible to dirt and impact
low weight – in comparison, the bearings are probably somewhat lighter than REDS
Other than that, the BIG BALLS are manufactured with the same precision as the REDS. Like all bearings from Bones, the BIG BALLS are "Skate Rated", do not have an ABEC specification and are pre-lubed with Bones Speed Cream.
Speed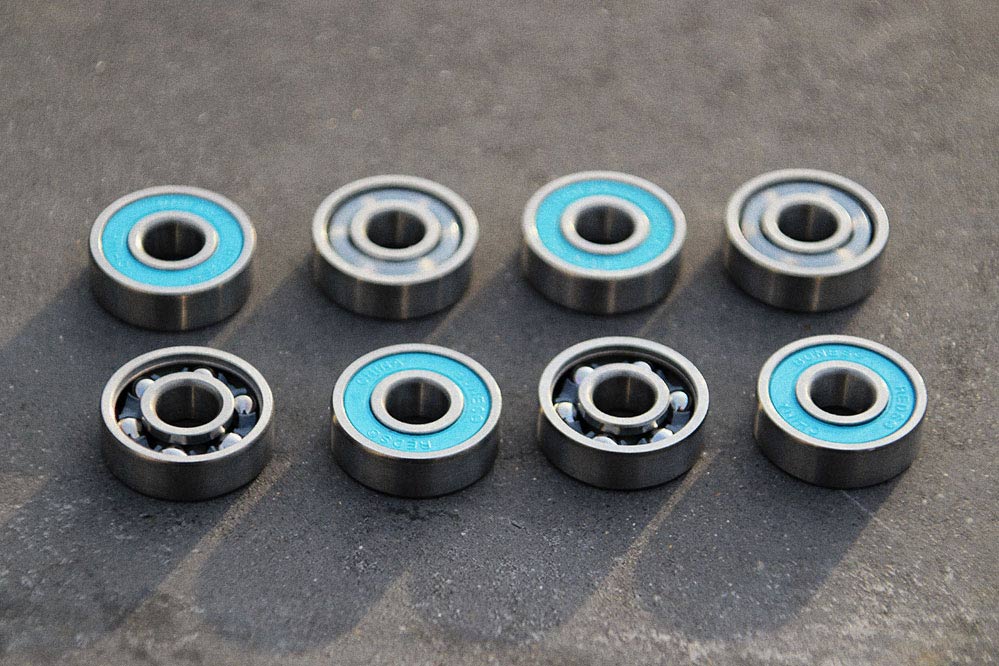 As I expected, the Bones BIG BALLS were instantly "good-to-go". From the very first session, their performance was top-notch. The bearings run smooth, don't rattle and keep their speed for a long time.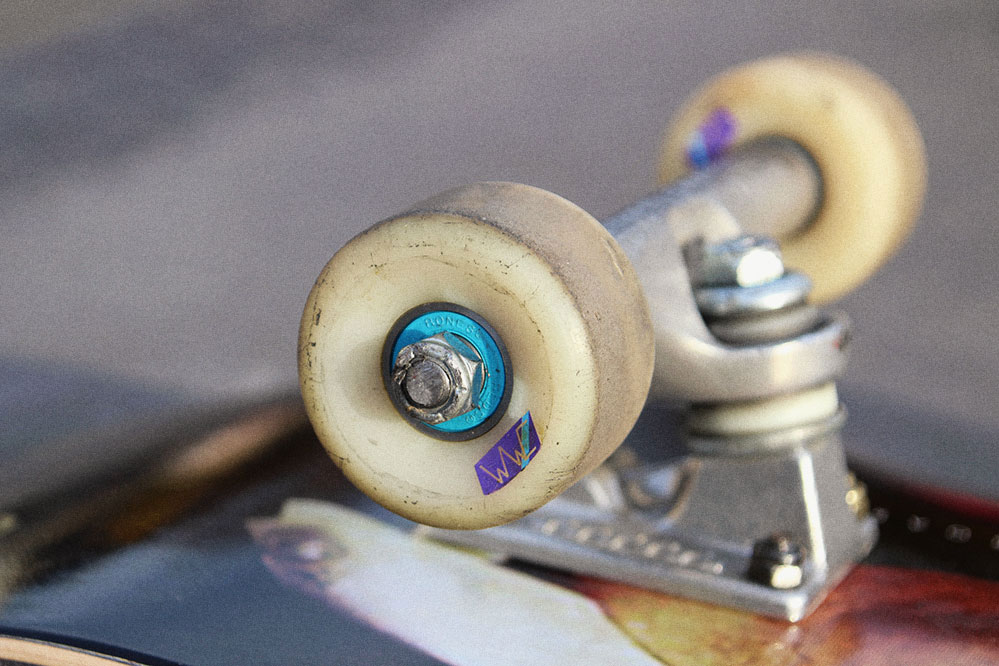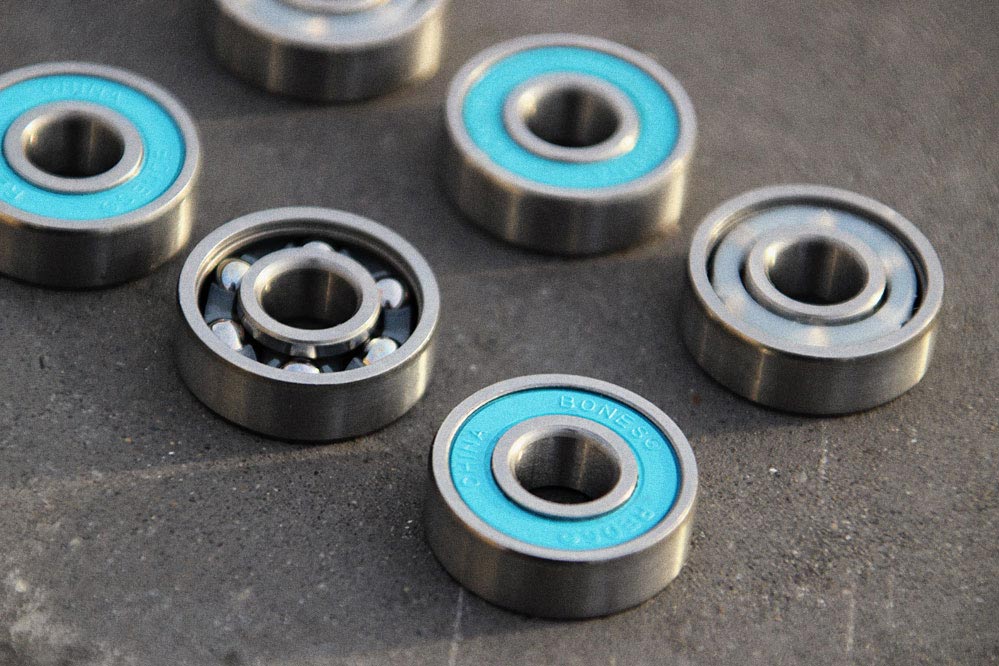 Of course, it's not just the bearings that play a role in how fast you go on your skateboard. However, in my opinion the BIG BALLS live up to their promise and give way to a lot of speed. Whether the top speed is noticeably faster than with the standard REDS, I can't say.
Durability
Due to the bigger balls, the BIG BALLS are meant to resist impacts better and have a longer lifespan. For the review, I had the Bones Bearings BIG BALLS in my setup for about six months (with shields).
During this time the bearings went through a lot: winter, humidity, dusty spots & uneven terrain on my cruiser. Nevertheless, the BIG BALLS bearings continue to spin perfectly and I haven't cleaned them once. Since I hardly ever jump big gaps or stair sets, heavy impacts are nothing I deal with very often. Nevertheless, the durability of the BIG BALLS convinced me through and through.
Comparison: Bones Super REDS vs BIG BALLS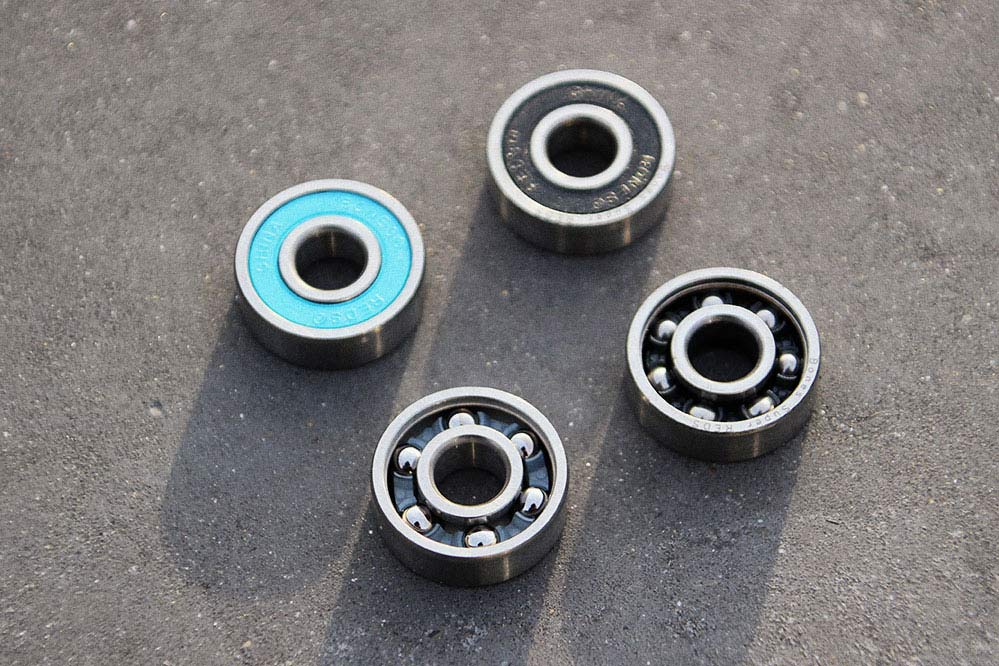 Before testing the BIG BALLS, I had the Super REDS from Bones on my skateboard. I immediately noticed that the BIG BALLS are much louder than the Super REDS. Apart from that, I didn't notice any major differences in performance. I was very satisfied with both types of bearings and can recommend them without hesitation.
Conclusion
The BIG BALLS from Bones Bearings are an affordable 6-ball alternative to the Bones Super Swiss 6. Priced between the classics REDS & Super REDS, the latest bearings from Bones are suitable for any terrain. Thanks to their durability, the BIG BALLS are ideal for skaters who don't do much setup maintenance. If you're looking for durable bearings and prefer "louder" ones, the BIG BALLS are the right choice
---
Pros
familiar Bones REDS quality
high durability
maintain their speed for a long time
---