Our product reviewer no. 1 aka Fabian is the first address when we need a good feedback. This time he tested the EMillion Fibertech decks. Here's his assessment!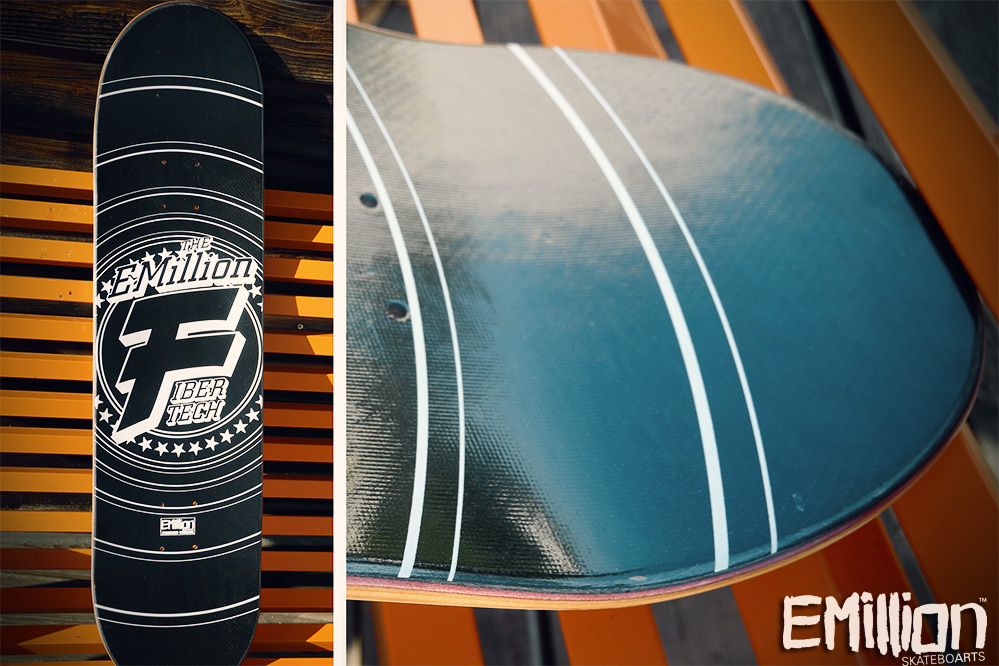 In recent times also small European brands started to produce technological reinforced skateboards. A good example is the Fibertech series of EMillion Skateboarts. Fibertech means that a glass fibre layer is added to the regular seven maple wood layers. This shall ensure a longer life and longer lasting pop.
Shape & Concave

The deck feels pretty good right from the start. The shape is solid and the medium concave feels pretty comfortable, while there was no need to adjust my riding habits for it. Due to the increased stiffness of the deck, the pop is harder than I'm used to, but after a short time it felt really good.
Pop & Durability

It's amazing how long the deck conserves the pop. After one month in use it still feels good. The pop is better and more long lasting than on any normal skateboard deck. Only the wear and tear of the tail – as on any other skateboard – reduces the pop after a while. Another positive thing is, that during the test nose and the tail didn't splinter.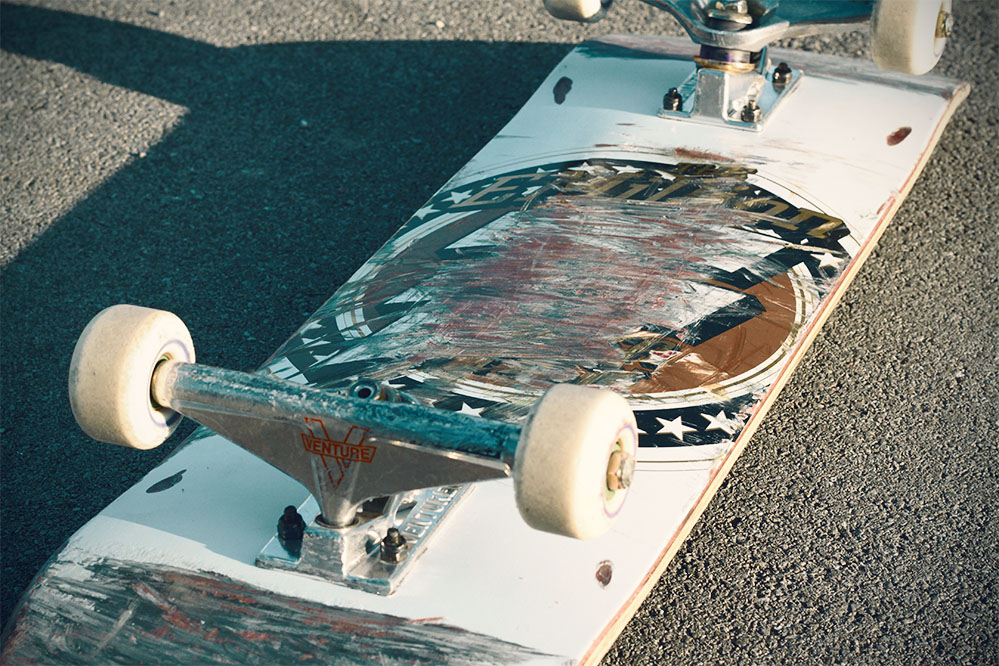 Conclusion

The Fibertech series of EMillion offers everything you want from a deck – and a little bit more. The glass fibre layer keeps its promise and guarantees long lasting pop. Your skateboard will also live longer especially while skating on smooth surfaces. Shape and concave are solid too and make the EMillion fibertech series perfect for all guys and girls that want more from their skateboard deck.