The Vans Skate Classics replace the classic Vans Pro skate shoes: improved performance, comfort and durability are the focus of the Skate Classics. We have tested the Vans Skate Classics Authentic for you to see if the improved Vans Skate Classics models can deliver what they promise.
READ IN ANOTHER LANGUAGE
DE | FR | NL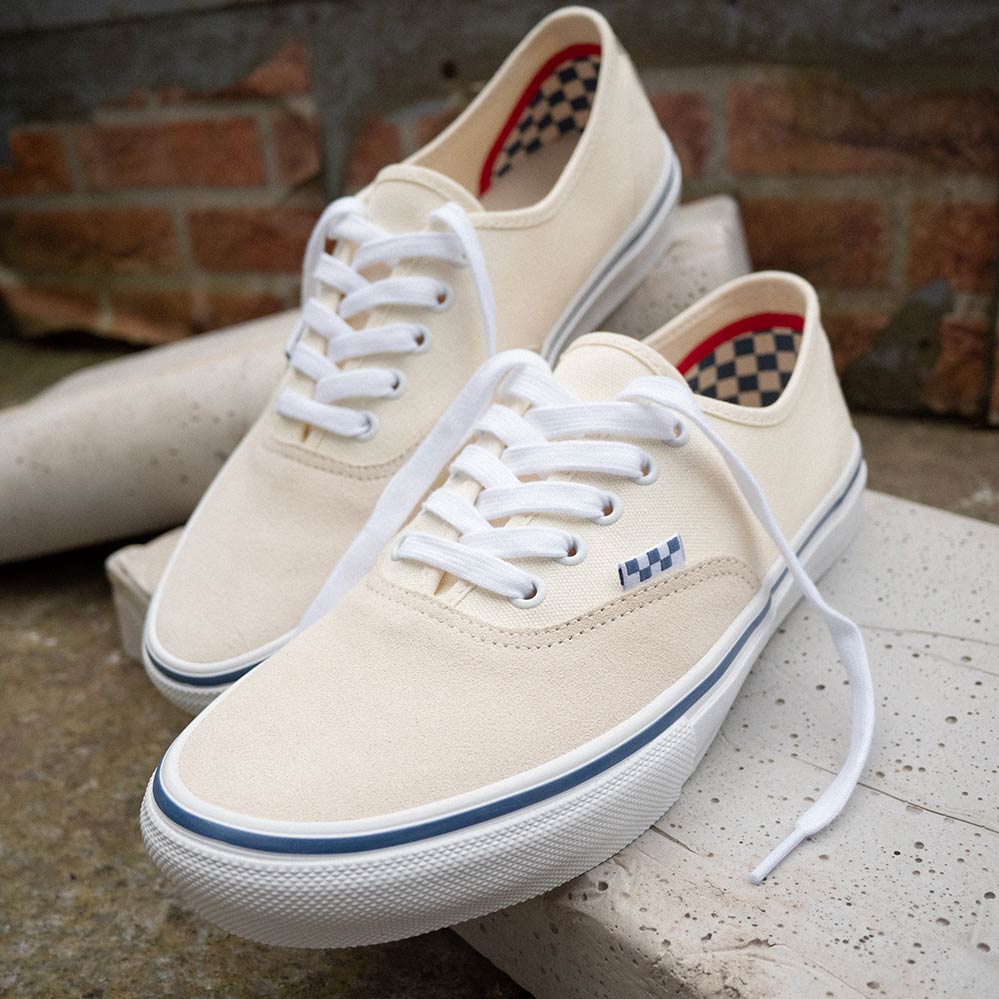 Vans Skate Classics made to skate – Built tough on the inside
Fit & Board Feel in the Vans Skate Authentic
Even if the silhouettes have remained largely the same – inside the shoes, a lot of things have changed. The improvements made are not only noticeable in terms of fit and board feel – a particular concern was also to make the shoes more durable and long-lasting.
Skate Classics: an extra dose of durability
An optimal mix of breathability and durability is created by a blend of canvas and suede. While canvas is used in the midfoot and heel area, which have less wear points, suede is used in the front are where the wear and tear is higher.
---
Conclusion
In the future, the new Vans Skate Authentic, Skate Old Skool, Skate SK8-Hi, Skate Slip-On and Skate Era shoes will continue to get new colorways and updates. If you were a fan of the old Pro Classics, you should definitely try the Skate Classics. And if you weren't a fan of Vans skate shoes before, you should give them a try now.
---