The Liberty Cup from adidas Skateboarding pays homage to 90's skateboarding with a retro tennis look. Our review will reveal how the skate shoe performs on the skateboard.
READ IN ANOTHER LANGUAGE
DE | FR | NL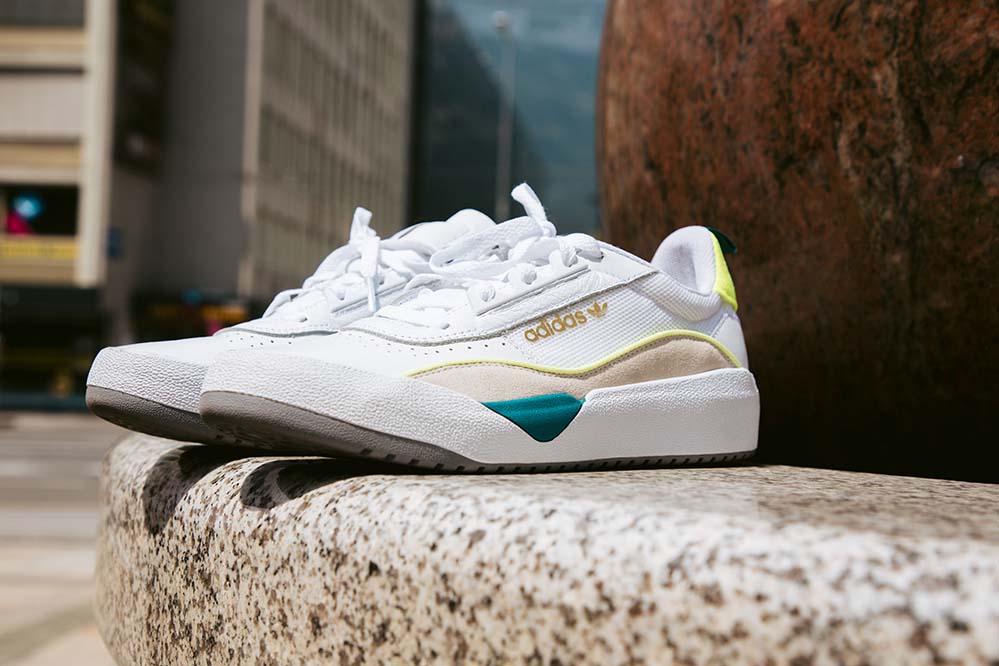 Inspired by aesthetics from the good old days, the Liberty Cup combines vintage style and modern technology with today's trend – adidas Skateboarding succeeded in incorporating 90's flair into a shoe. Instead of the classic three stripe design, adidas hooked up the shoe with subtle lettering including the Trefoil.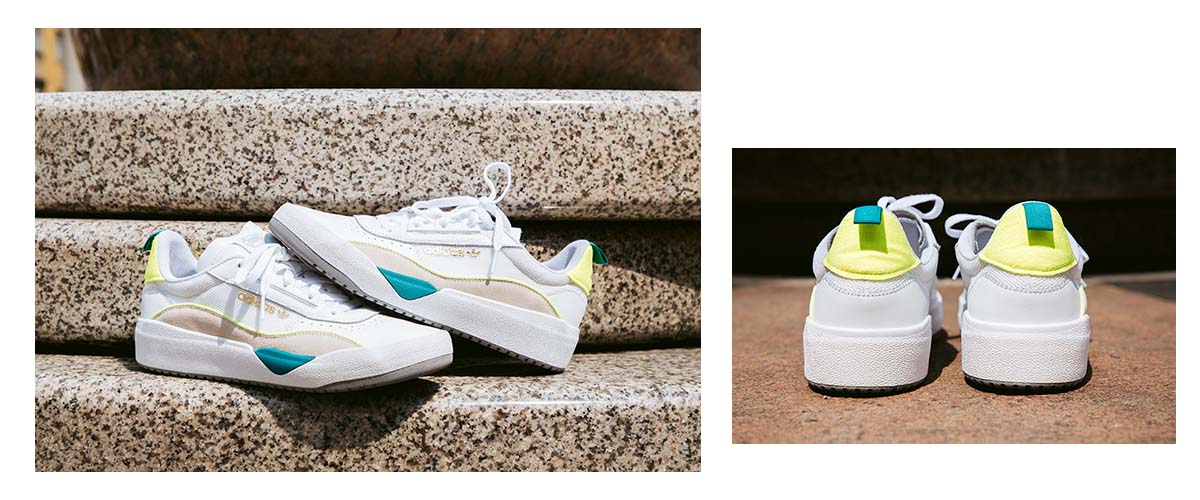 A silhouette like the Liberty Cup was something I've been missing from adidas for a long time – a bit wider and comfortable to skate in at the same time. The bulky look of the Liberty Cup is composed of leather, suede, knit-mesh upper and a cupsole construction – true to the motto "paying homage to the golden eras of skateboarding and tennis".
Performance
At first, I was a little skeptical about whether adidas' Liberty Cup's bulky design would skate well without a lengthy break-in period. But during my first session, my skepticism was laid to rest. The design of the skate shoe has no effect on the shoe's fit and boardfeel.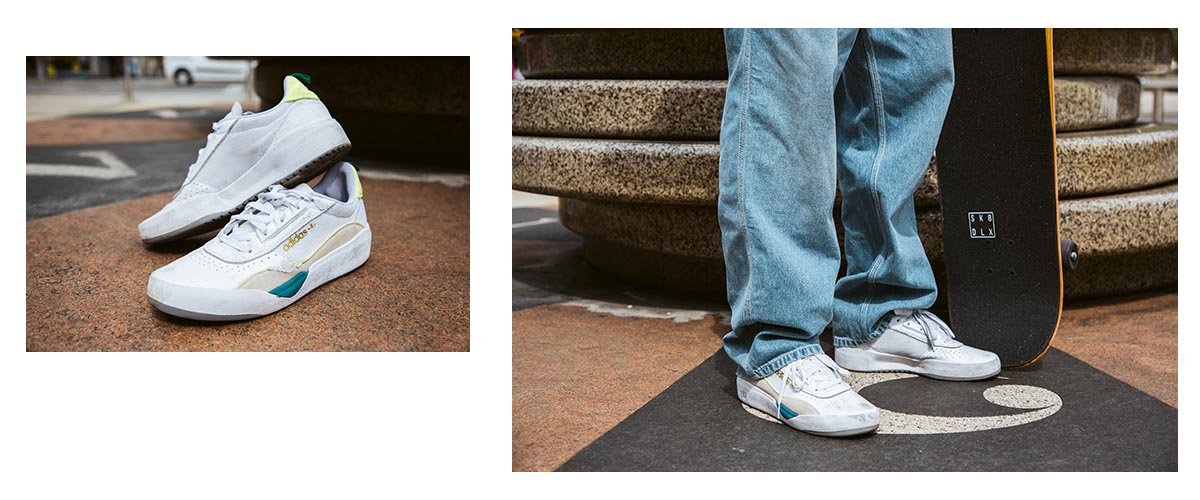 The foamed bounce-midsole, in combination with the removable Adiprene insole, provides extraordinary impact protection, an ideal fit and incredible comfort. The extended rubber outsole gives you an impressive amount of stability. The Liberty Cup tongue is not too thick, and still offers a snug fit and grip inside the shoe.
Durability
The adidas Skateboarding Liberty Cup's exterior is reinforced with an additional suede panel which adds to the shoe's durability. The open stitching and mesh material on the upper don't have a negative effect on the very well-crafted shoe's lifetime. You'll notice that this isn't the first skate shoe by adidas – it's packed with a lot of experience and knowledge.
Conclusion
The Liberty Cup from adidas Skateboarding met all of my needs. It's a shoe that performs very well, is rather affordable and looks pretty sweet. You can't go wrong with the Liberty Cup when it comes to design, boardfeel, fit and durability. To put it in a nutshell: another outstanding skate shoe from adidas Skateboarding.
---
Pros:
Design
Impact protection & comfort
Durability
---