After the first pro model of Tyshawn Jones was already a great success, adidas Skateboarding has launched a low-top variant with the Tyshawn Low. The shoe focuses on simple design and a high level of performance. We have tested the adidas Tyshawn Low from top to bottom for you.
READ IN ANOTHER LANGUAGE
DE | FR | NL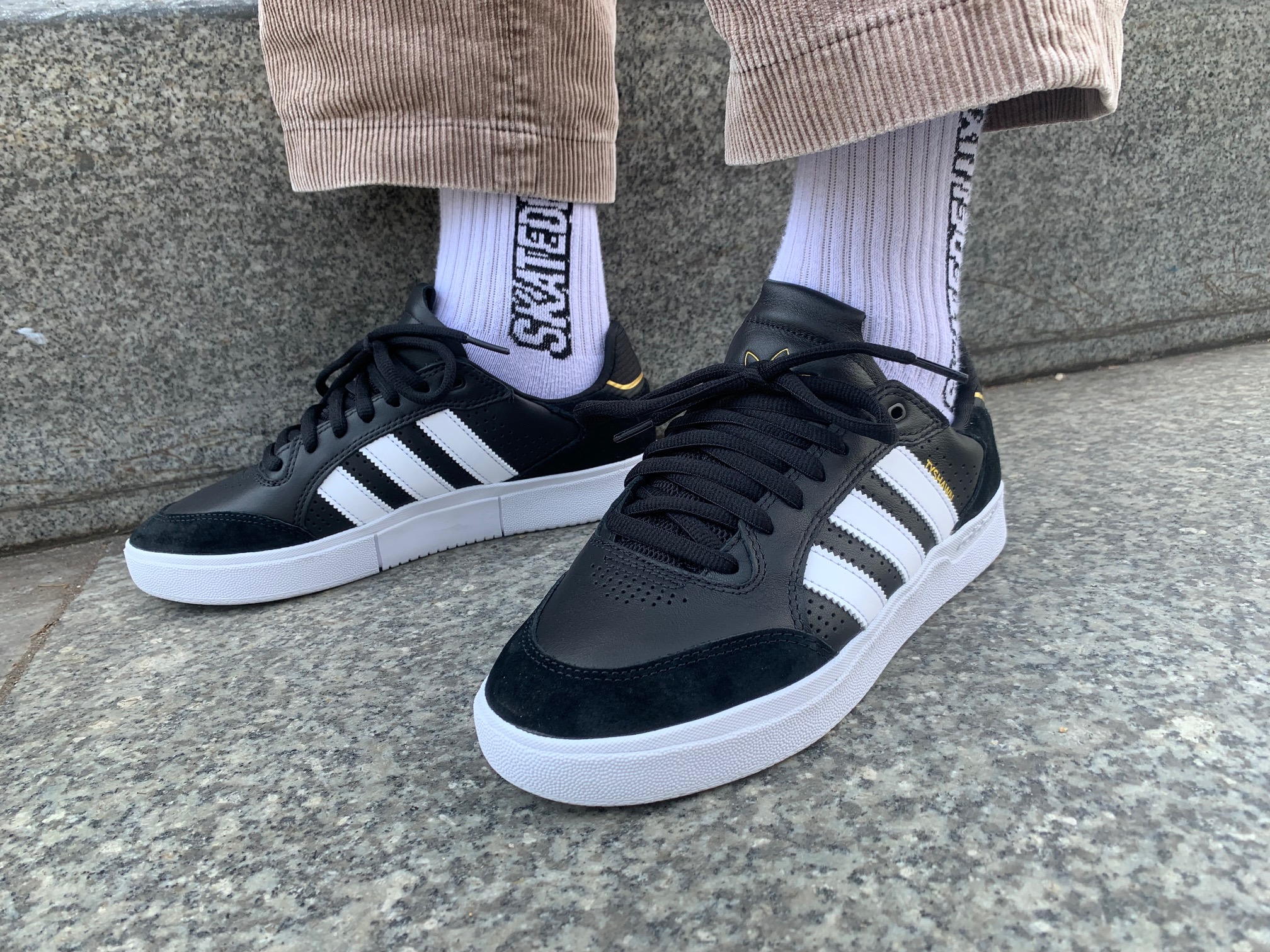 First impression & fit of the adidas Tyshawn Low
From the first wear, the Tyshawn Low fit comfortably & close to the foot without pinching at any point. The padded tongue allows the foot to sit firmly in the shoe and prevents it from sliding back and forth. The cup sole with adidas Cloudfoam technology convinces with comfortable and pleasant wearing comfort. The shoe has a normal fit, encloses the foot well without constricting.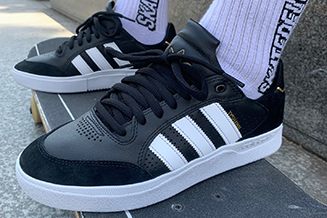 Tyshawn Low performance: boardfeel, grip & co.
At the beginning of the first session I had the feeling that the thick sole does not allow much board feel. This assumption soon proved to be wrong and I felt very comfortable on the board. The EVA-based foam compound in the midsole of the Tyshawn Low gave me plenty of impact protection, even during bails on steps, and cushioned the impact very well.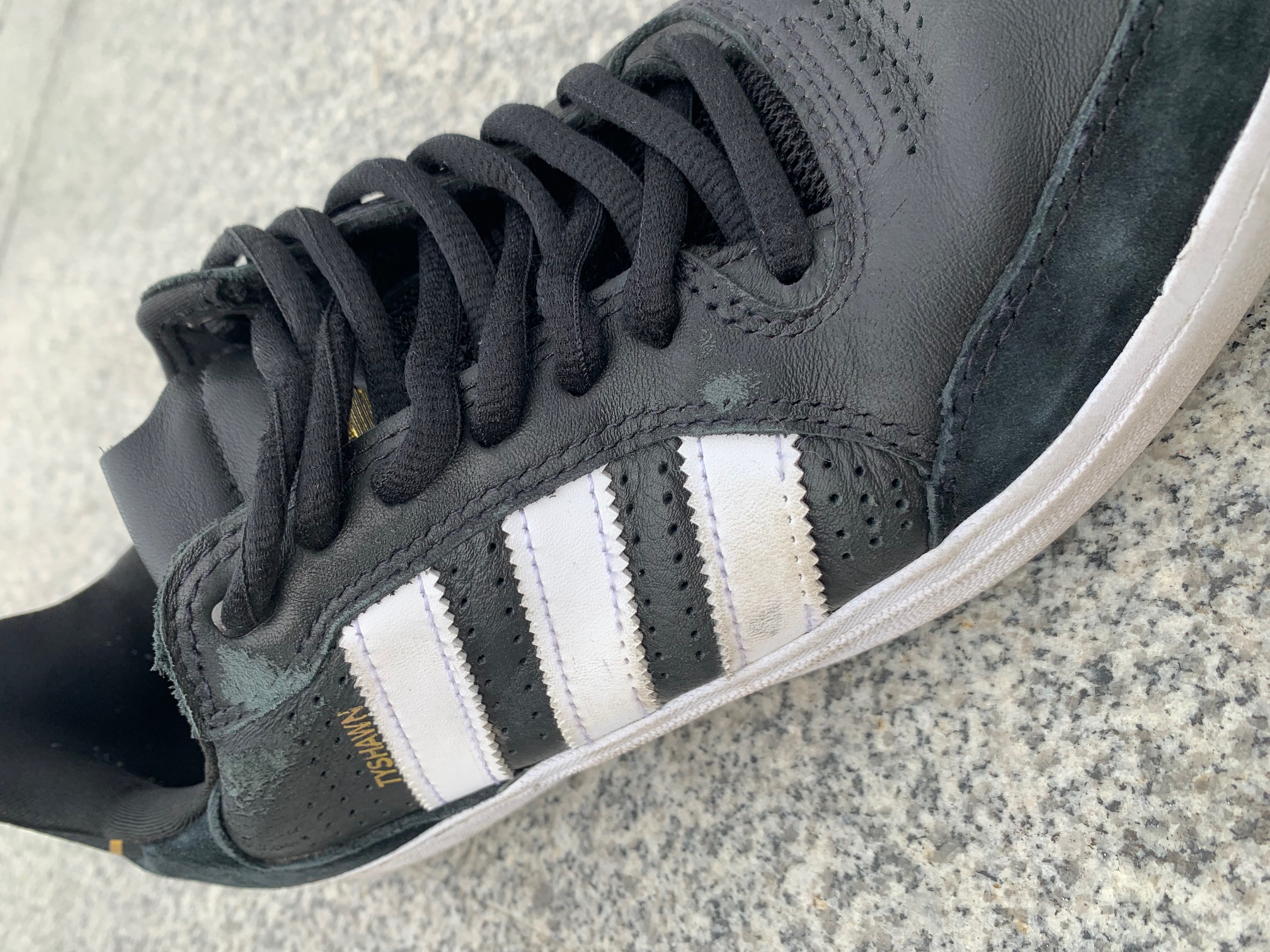 Even when running out of bails in transitions, my foot and especially my heel were well protected. All in all, I can say that the Tyshawn Low combines first-class board feel with grip, comfort & protective cushioning.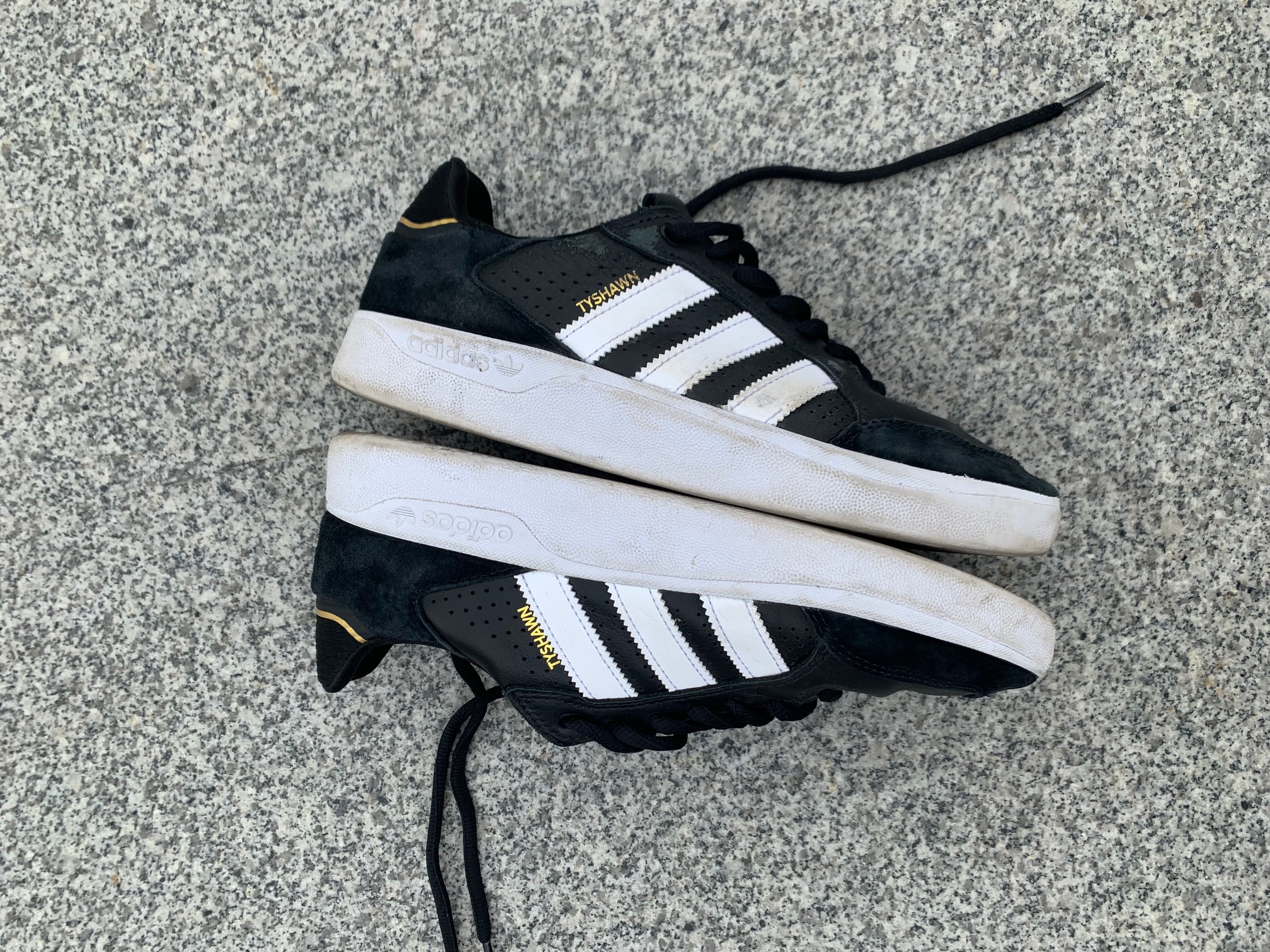 Recommendation for technical skating – the Tyshawn Low
For skaters, who like technical skating, the Tyshawn Low shoe is also well suited in my opinion. The toe area is reinforced by the proven Adituff technology and the abrasion-resistant material blend improves the durability of the shoe and is comparable to toe-caps. Especially with the high wear in the toe area during flip tricks, Adituff helps to keep the material wear low and the flick behavior top notch.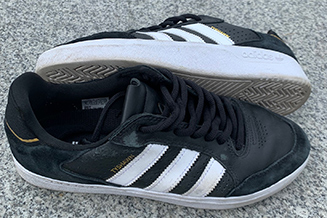 Dream Team: Tyshawn Low & durability
The Tyshawn Low convinces in terms of durability on the whole line. After about 20 hours of skating, slight abrasion marks appear in the toe area, but they were less than expected. The sole also showed only minimal signs of wear and still offers grip as on the first day. I also noticed positively that the shape of the shoe prevents the tearing of the laces well. After the 20 skated hours, all the laces of the shoe were still intact.
In the meantime, I skated the Tyshawn Low for about 40 hours and continue to be thrilled. The sole continues to have a lot of grip and profile. The flick area show signs of abrasion, but they do not affect my skating in any way.
---
Conclusion
The adidas Tyshawn Low has completely convinced me in all areas. Comfort, durability & skate behavior are hard to beat. If you are looking for a skate shoe that can be skated for a long time & brings optimal board feel, I can highly recommend the adidas Tyshawn Low.
Pros
durability
Feel / comfort