Just in time for summer, Nike SB introduces the Adversary, a light and airy skate shoe. We tested the Adversary by Nike SB in the "Mulder" Dunk-Colorway for you.
READ IN ANOTHER LANGUAGE
DE | FR | NL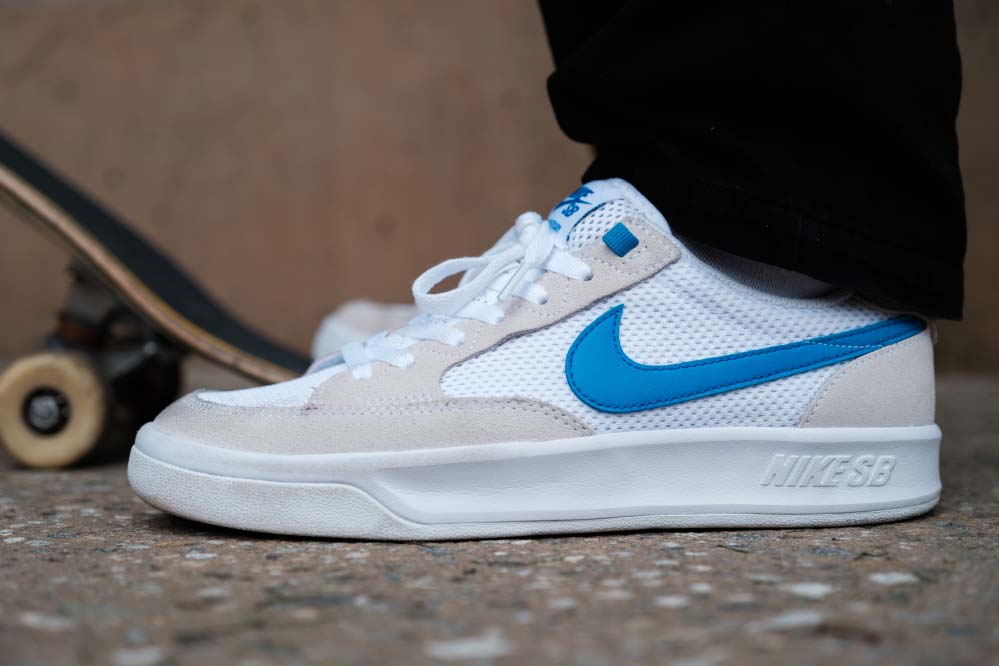 The Nike SB Adversary comes with a vulcanized outsole and is mainly made of mesh material. The shoe only uses suede panels in the areas that are usually more stressed by skating.
From court to skateboard
The Adversary has been available at Nike for quite a while. Created by Air Force designer Bruce Kilgore, the Nike Adversary was originally released in 1982 as a tennis shoe. You can definitely see that in the SB model. This isn't the first Nike Adversary tennis shoe to be an inspiration for a skate shoe.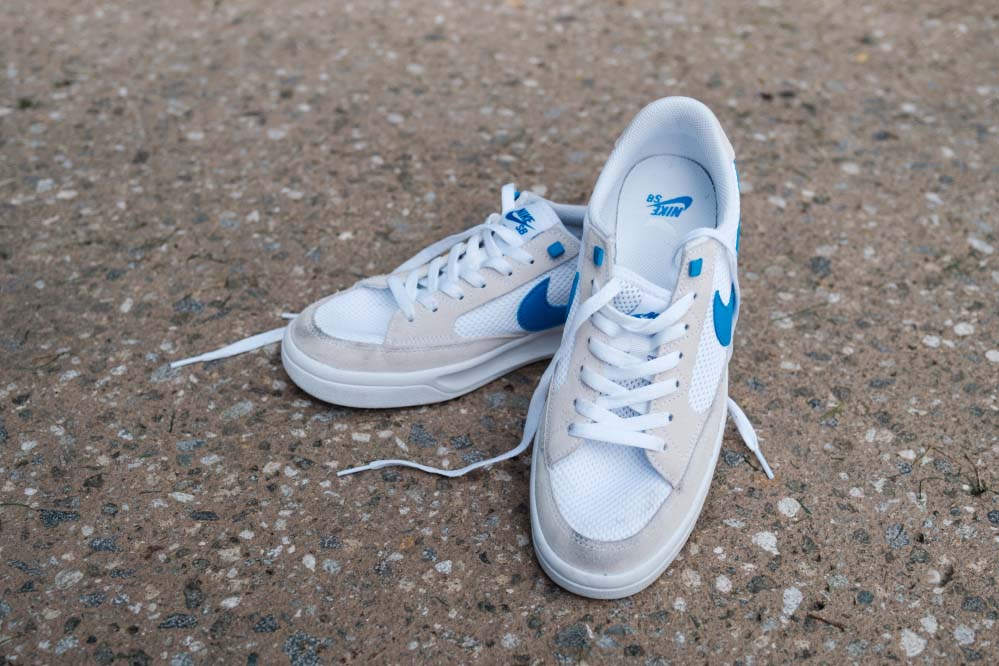 The suede and mesh upper, in combination with the ghillie loops, are meant to guarantee a stable and breathable fit. The foam midsole also provides good cushioning. The sole, with a classic Herringbone profile, provides the usual grip on the skateboard.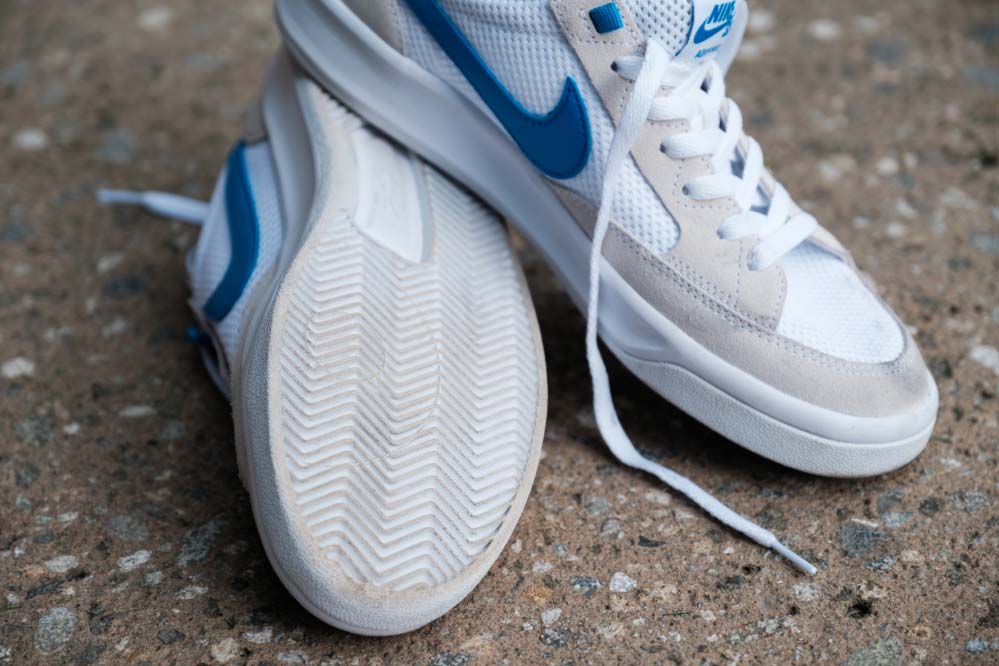 Fit & boardfeel
Thanks to the foam midsole, this low-top shoe is quite comfortable right from the very beginning. The regular fit also makes use of this. The reinforced heel area provides additional support and makes the shoe particularly comfortable to wear. The rubber outsole, in combination with the Herringbone profile, provides the necessary grip on the board.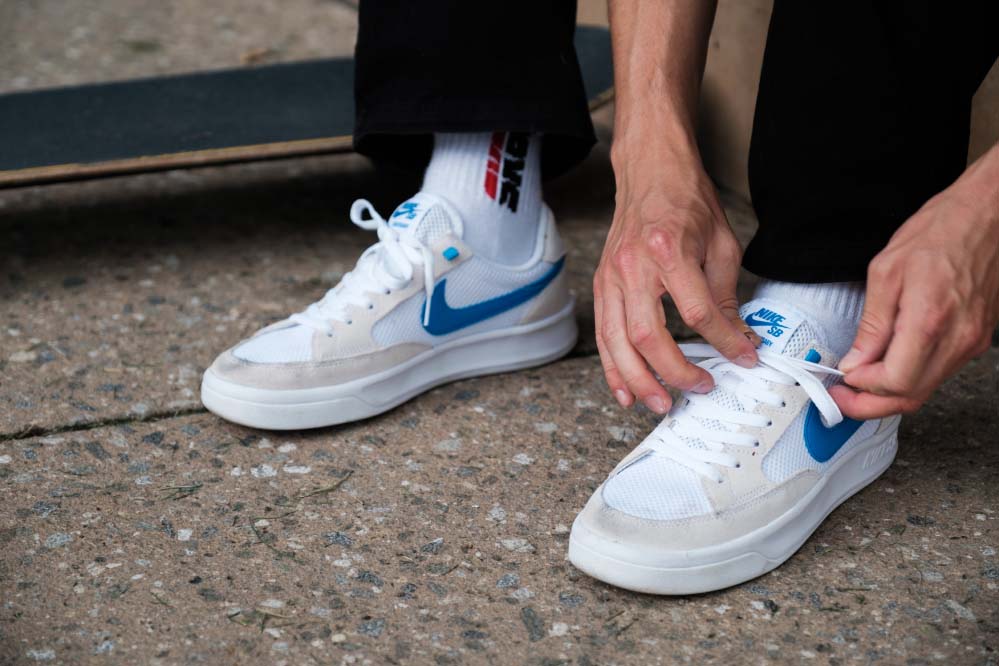 Despite a slightly thicker sole, the shoes feel very light and offer plenty of freedom of movement – without sacrificing stability and support. The ghillie loop lacing at the ankle of the Nike SB Adversary seems a bit unconventional at first sight, but it does its job – the shoes fit comfortably.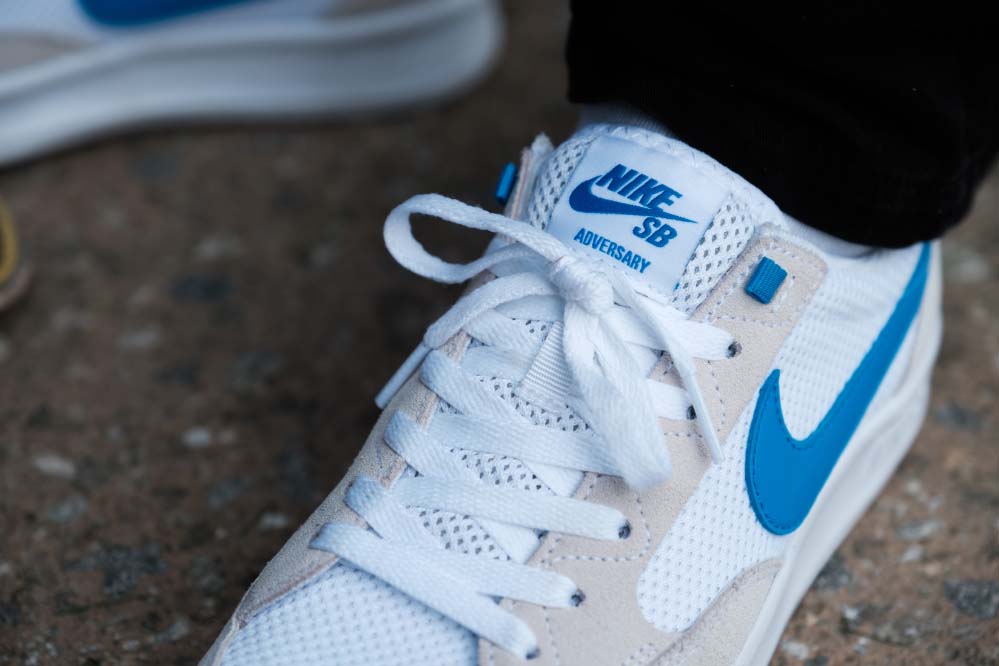 Durabilty
Combining mesh with skate shoes is always tricky, but it's been successfully done a number of times. After a few sessions with the Nike SB Adversary, I was surprised. The mesh material proved to be much more durable than I thought. The Adversary uses less suede than other skate shoes. A small disadvantage are the seams on the toe-cap and on the side of the shoe, but they give way in time.
---
Conclusion
Tennis shoe silhouettes cut a good figure on the skateboard – the Adversary by Nike SB proves this once again. The shoe makes a good impression with a simple, uncomplicated and breathable design and comes in numerous colorways for every taste. The shoe falls into the mid-range price, comparable to the Nike SB Blazer models. If you want to do your feet a favor when temperatures are hot, the Nike SB Adversary is a great choice.
Advantages
Design
Breathability
Light weight
---