A minimalist look, classic materials and a retro tennis court vibe: with the Nike SB BLZR Court, the brand with the Swoosh launches a lightweight skate shoe that couldn't be simpler. We tested the performance of the Blazer Court skate shoe for you.
READ IN ANOTHER LANGUAGE
DE | FR | NL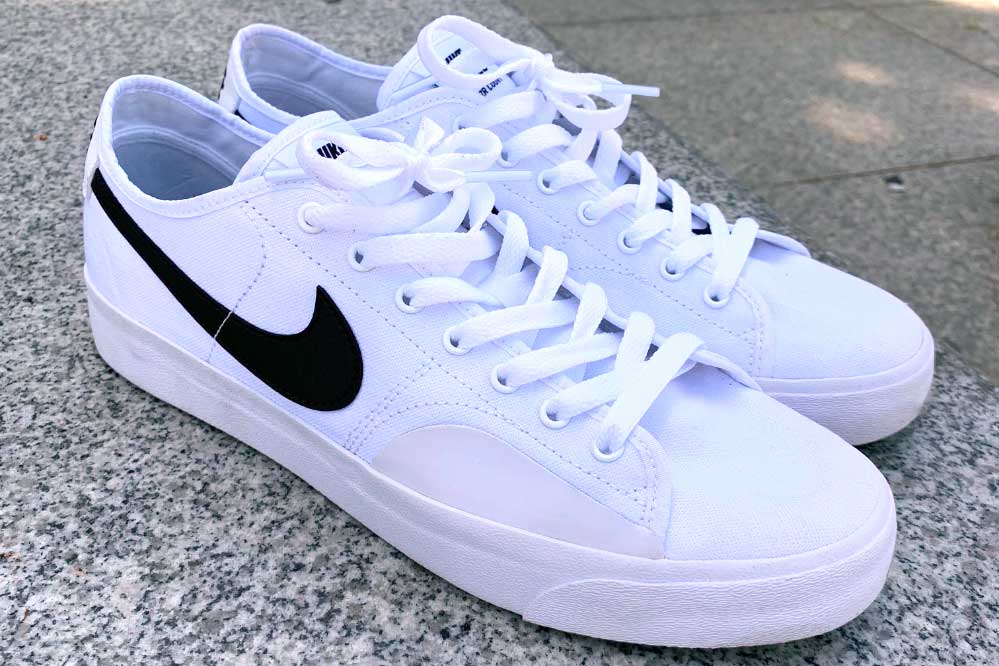 Nike SB BLZR Court – Between tennis and basketball court
Looking at the silhouette of the Nike SB BLZR Court, you can see the clear influences of its big brother, the Nike SB Blazer Low. At the same time, the narrow, vulcanized construction of canvas and synthetic leather gives the shoe a vintage look more familiar from sports like basketball and especially tennis. And it is precisely this combination that led to the logical moniker: Nike SB BLZR Court.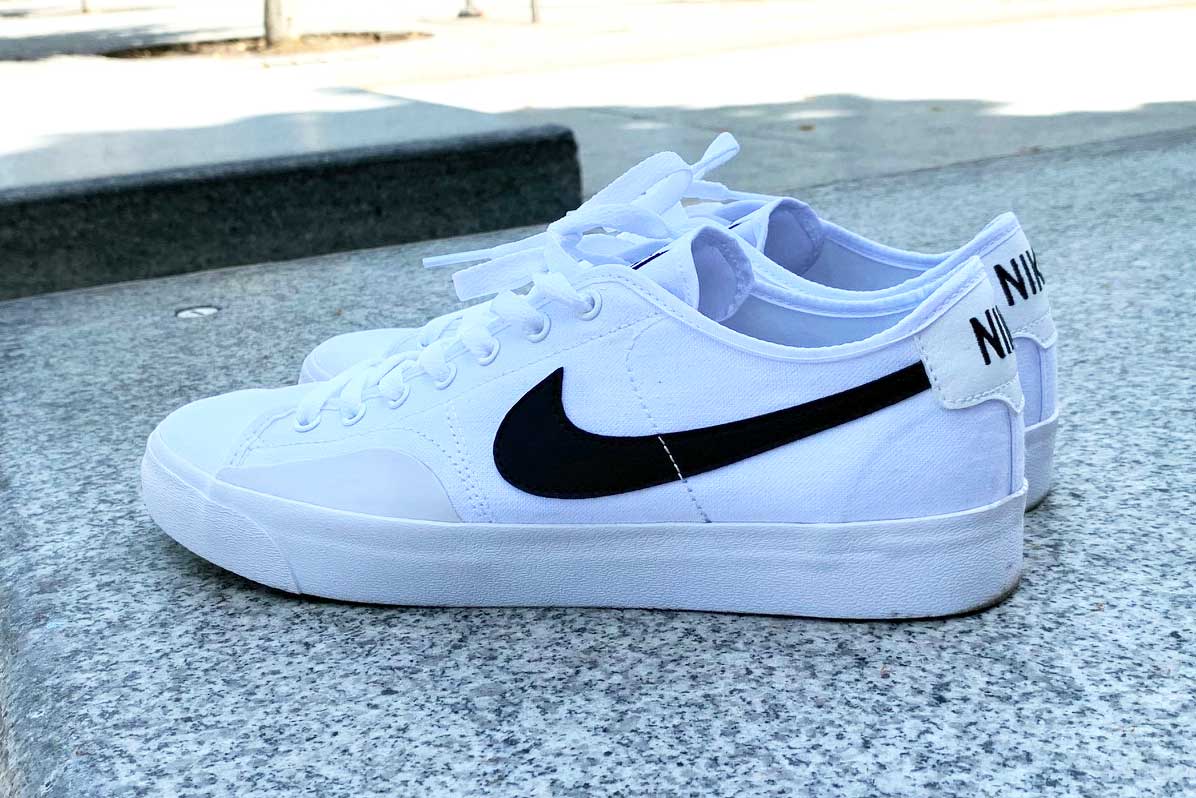 The BLZR Court is obviously designed for minimalism. The skate shoe comes completely without padding and the upper is mostly made of canvas. For longer durability, Nike SB has equipped the canvas Blazer with rubberized ollie pads.
Fit and boardfeel: the strengths of the Nike SB BLZR Court
When I first wore the shoe, I was skeptical about the fit because the BLZR Court looks extremely narrow. However, the fear that I would need half a size larger was in vain. The shoe quickly adapts to the foot due to its canvas construction. You can shop the BLZR Court from Nike SB in your usual size. The well-known Herringbone Vulc sole, which is a little thinner in strategic places, helps the BLZR Court feel worn in and comfortable very quickly.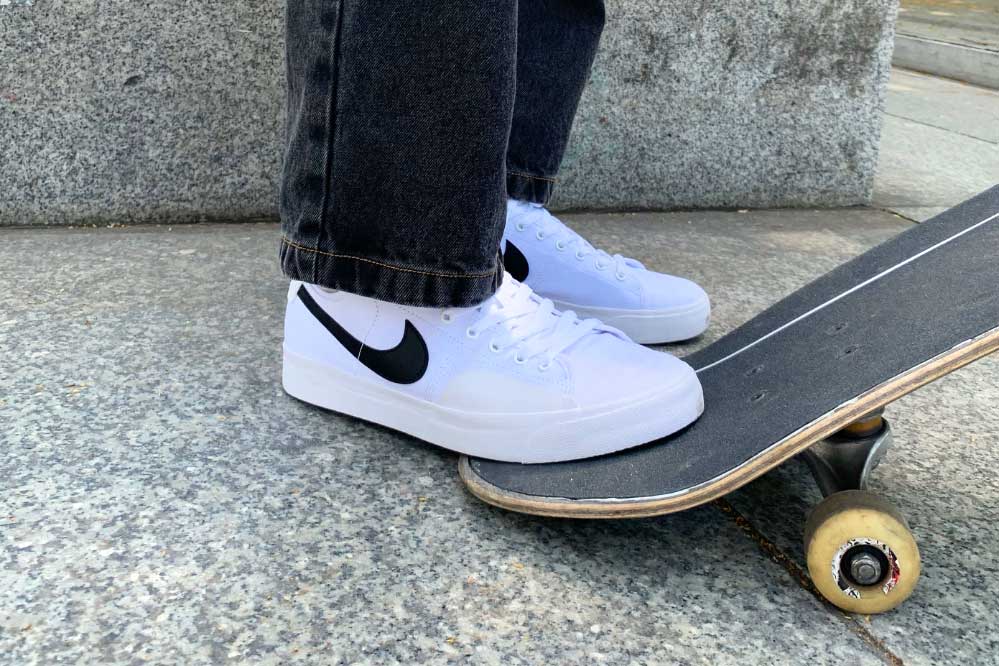 Unfortunately, the cushioning suffers from this, which is why I wouldn't necessarily recommend this skate shoe for skating big gaps or stair sets. In contrast, the boardfeel of the BLZR Court was fantastic from the start because of the thin and simple construction. I didn't need a break in period, especially for flip tricks, and was able to skate as usual.
Durability of the BLZR Court from Nike SB
Since the shoe is mainly made of canvas, the rubber reinforced ollie zone seems absolutely necessary. It actually serves its purpose very well. Another unexpected feature is the hidden rubber toe cap under the canvas. This makes the shoe last a lot longer than I expected.
Canvas is canvas, though. You shouldn't expect any miracles from the Nike SB BLZR Court in terms of durability. With the moderate price and the quite resistant upper, you get a good price-performance ratio.
---
Conclusion
All in all, the Nike SB BLZR Court meets all the requirements for which it was designed: "lower impact skating". If you are looking for a low-top skate shoe with simple design and excellent boardfeel at a moderate price, then I can highly recommend the BLZR Court.
Strengths
Low weight
Short break-in time
Moderate price
Very good boardfeel
Weaknesses
Low cushioning
Bonded footbed / insole not removable
No padding