With Quasi Skateboards in the pipes, our store just got richer by a brand that embodies authenticity, style and the love for skateboarding.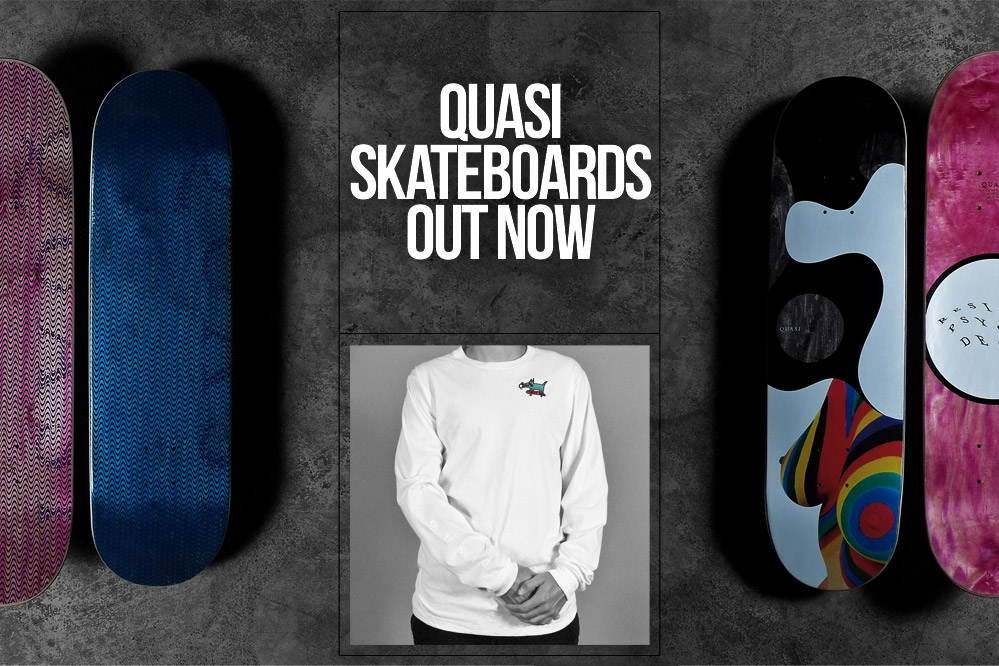 The short-term disappearance of Alien Workshop 2014 led to former teammanager Chad Bowers hooking up with alien-rippers Tyler Bledsoe, Jake Johnson and Gilbert Crockett to continue in the philosophy of the mothership – founding the "Mother Collective".
The psycholdelic-influenced board- and clothing-designs are characteristic for this new powerhouse from Ohio. Bowers gets his hands on himself, putting together the impressive paintings of Will Gaynor to create unique and sensational deck graphics. After the first board series in March 2015 the crew was forced to change name after receiving a cease and desist letter – Quasi Skateboards was born. The original idea hasn't changed. Bowers describes the continuing concept with the words: "Old band, new name."
Besides a nice selection of boards like the Bledsoe 'Shaman' pro-model or the 'Proto' Deck – which leaves a lot of room for your own artistic creativity – there are a lot of shirts to be found in our shop which impress with their love for details. Decent front-prints are perfectly rounded up by stylish back designs. Quasi always finds a way to balance between beeing too pushy or too modest. A real highlight is the 'Sk8dog Longsleeve'. After having faced this collection it is easy to tell: Quasi Skateboards is here to stay!