Met Quasi Skateboards heeft onze shop nog een extra merk aan ons aanbod toegevoegd dat de authenticiteit, stijl en liefde voor het skaten belichaamt.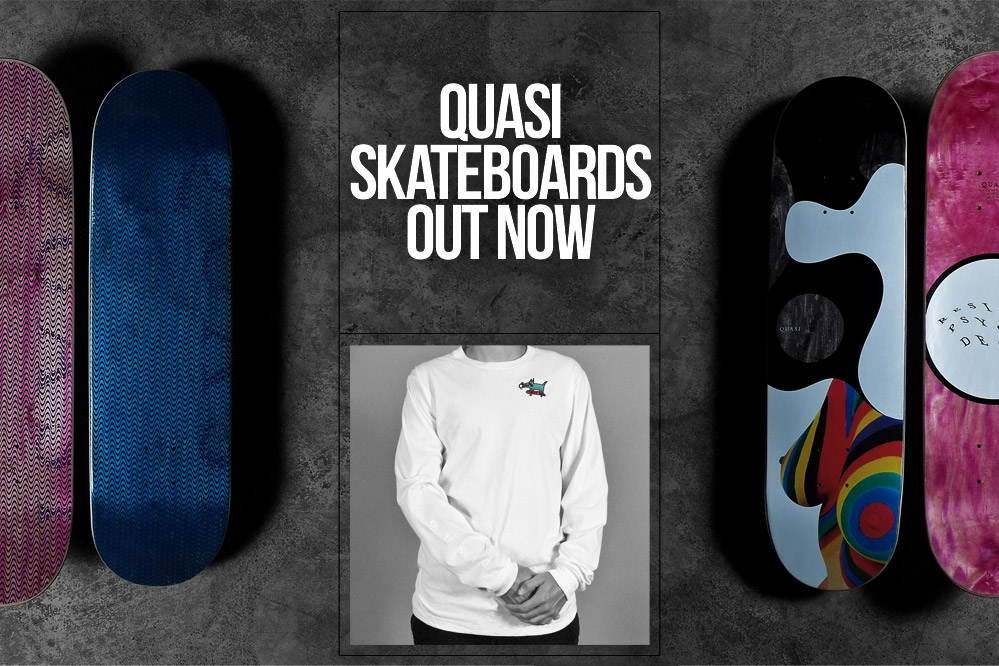 De korte-termijn verdwijning van Alien Workshop in 2014 zorgde ervoor dat team manager Chad Bowers, samen met alien-rippers Tyler Bledsoe, Jake Johnson en Gilbert Crockett de filosofie van het moederschip verdergezet hebben onder de naam "Mother Collective".
De psychedelisch-beïnvloedde board-en kledij designs zijn kenmerkend voor dit nieuwe powerhouse uit Ohio. Bowers stak de handen uit de mouwen en zette de indrukwekkende schilderijen van Will Gaynor samen om unieke en sensationele deck graphics te maken. Na de eerste board-serie in Maart 2015 werd de crew bij wet verplicht om de naam te veranderen omwille van een copyright schending en zo is Quasi Skateboards geboren. Het originele idee is echter niet veranderd. Bowers beschrijft het verdergezette concept met de volgende woorden: "Old band, new name.".
Naast de dikke selectie boards zoals het Bledsoe 'Shaman' pro-model of het 'Proto' Deck – die genoeg ruimte laat voor je eigen artistieke creativiteit – zijn er ook een hele hoop T-shirts te vinden in onze shop die opvallen met hun aandacht voor details. Puike front-prints worden perfect bijgestaan door een stijlvol back-design. Quasi vindt altijd wel een weg om te balanceren tussen té opvallend en té gewoon. Een echt hoogtepunt is de 'Sk8dog Longsleeve'. Na deze collectie is 1 ding wel duidelijk: Quasi Skateboards is here to stay!