Skateboards are the perfect gift idea for Christmas, Easter or birthday. To make sure your kid starts with a decent setup, here are a few basic tips on what parents should consider when buying a skateboard for their kids.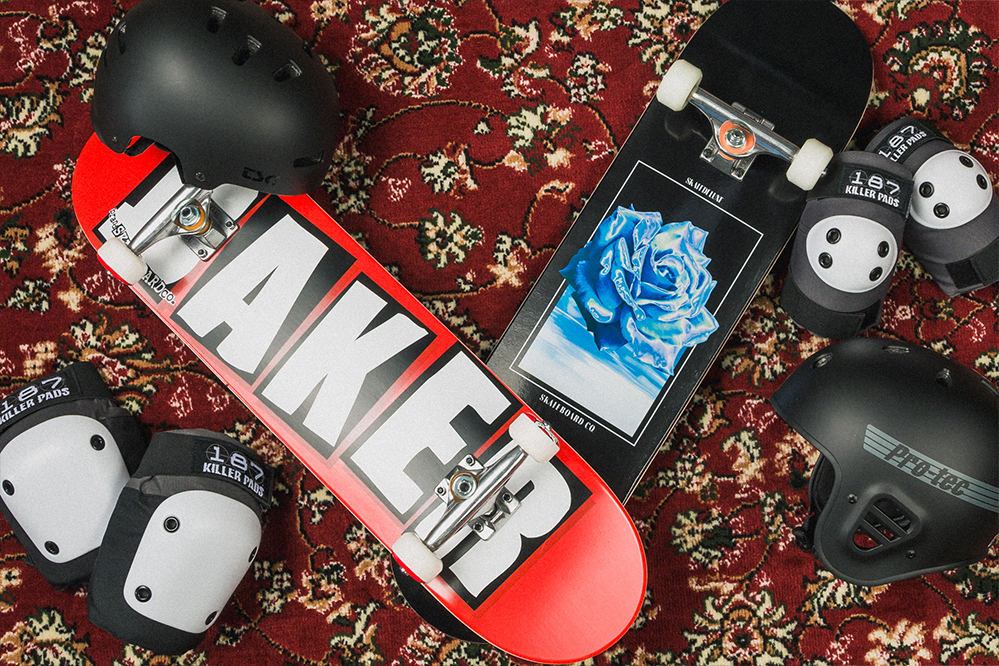 Skateboards as a gift for Christmas, Easter or birthday – parents should avoid these mistakes
Are you a parent who basically doesn't know a thing about skateboards and what sizes are the right ones for your kids? Admittedly, the characteristics of a skateboard are pretty hard to grasp for those who aren't familiar with the sport or have never set a foot on a board. Furthermore, a skateboard is so much more than a piece of wood with two trucks and four wheels. Therefore, there are many mistakes one might make when buying a skateboard that can quickly result in your child losing interest in skateboarding or making the gift less attractive.
If you already know your way around, you can easily put together the matching skateboard yourself with the help of our configurator.
To the Skateboard Configurator
Here you can find more infos about skateboards for kids and what parents should consider before buying a new skateboard for their son or daughter.
Shop skateboards for Kids
1. Avoid skateboards from the supermarket, sports store or toy store
It's no news that supermarkets and sports stores that specialize in sports like running or soccer often also sell skateboards. For parents, the offers often seem tempting: "cheap, visually appealing to some degree, and you can pick it up comfortably while doing the rest of your Christmas shopping…"
This is when a skateboarder's internal alarm starts ringing. Those skateboards are typically incredibly low-quality and stop working after the first few sessions. Since those boards are not designed and produced by skateboarders, they're not usually fun to skate and the parts sometimes don't even match.
Professional skateboarders riding boards from the supermarket – see for yourself
I remember very well when I got my first skateboard from my parents many years ago. Unfortunately, it was exactly one of the previously described boards.
The initial problems started to occur immediately upon my first attempts on the board. The trucks hardly moved at all. Loosening the kingpin nut and changing the bushings – things that usually help with such issues – didn't solve the problem at all.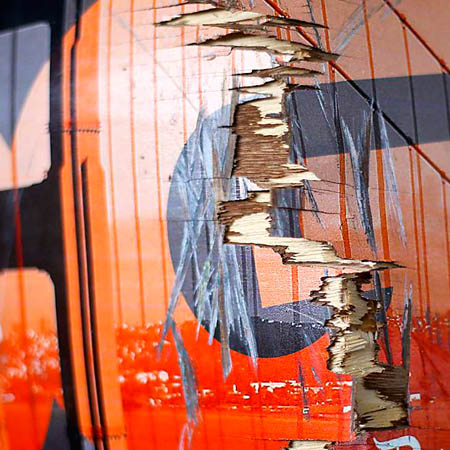 The quality of the deck was equally dismal. The griptape started to come off after only a few days. In any case, the most crucial problem was this: When I started to learn my very first trick – the Ollie – the skateboard's nose and tail directly started to chip away and as a conclusion, the deck broke behind the front truck, before I actually managed to do the trick. In short, it was not a fun experience. The wheels and bearings of that "toy" board were the only things that might have been useful for a beginner.
My Dad and I went back to the sports store to complain about the board and were dismissed with the following, remarkable words: "Those skateboards aren't suitable for professional skateboarding or jumps". Seriously, what are they even good for? Luckily, my father recognised after the incident that I needed a proper skateboard.
By the way, this problem wasn't just in the late 90s and early 00s. Those boards are still being sold in many stores that don't know the first thing about skateboarding.
You get what you pay for
Even though 40EUR for a skateboard complete sounds really tempting, I have to discourage you from buying such a board. Your children won't have much fun with those and will need a new one shortly after. Unfortunately, the old saying "you get what you pay for" definitely applies here.
It's better to buy your kid's first skateboard in a skate shop. There, you'll find high-quality hardware from brands that know skateboarding and what's important. For about 100EUR, you'll find very good skateboard completes from real skateboard brands that are suitable for beginners, are durable, reliable and therefore provide long-lasting fun.
2. Don't order the wrong size
Well, if you've made it to this point, you've made the right choice and plan on giving your child a proper skateboard. You won't regret this!
Parents tend to buy the wrong skateboard sizes for their children because they often don't know better or are simply overwhelmed by the vast selection. However, things aren't too complicated for a simple first setup. In order to choose the right setup, there are two basic factors you should consider:

What is my kid's shoe size?
How tall is my kid?
The taller the child and the bigger the shoe size, the wider the skateboard deck should be. Take a look at the chart to get an idea of which size they need. You'll find an extended table with recommendations when you click of the headlines in the chart.
The width of a skateboard is always described in Inches [″]. One Inch equals 2,54 cm.
| Shoe size – deck width | Height – deck length |
| --- | --- |
| US 7 | EU 40: 7.875″ – 8.125″ | < 140 cm: 28″- 30.5″ |
| US 9 | EU 42.5: 8.00″- 8.375″ | 140 – 175 cm: 30.5″- 31.875″ |
| US 10 | EU 44:  – 8.125″- 8.5″ | 175 – 190 cm: – 31.875″- 32.25″ |
| US 12 | EU 46: 8.375″ – 8.625″ | > 190 cm: > 32.5″ |
PS: In the skatedeluxe skate shop you can filter for different deck sizes.
Skateboard completes for youngsters
"Practice makes perfect" also goes for skateboarding. Therefore, you should support your child if they want to start skating at an early age. Height isn't really an issue since many skateboard brands have also recognised young skaters' potentials. Thus, you'll find small skateboard completes as small as 6.5″ in the skatedeluxe skate shop. Those provide a secure stance on the board and loads of fun.
Shop skateboards for kids
3. Don't forget the protective equipment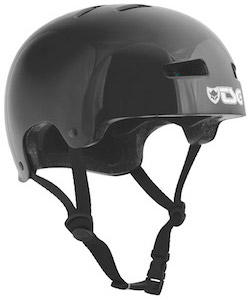 Obviously, experienced skateboarders rarely wear helmets or protective gear, but I'd like to emphasize the word "experienced" at this point. Beginners, in particular, that aren't able to stand safely on a board should definitely wear a helmet. Protective gear for knees, elbows and wrists are also recommended since the first attempts shouldn't end in injury.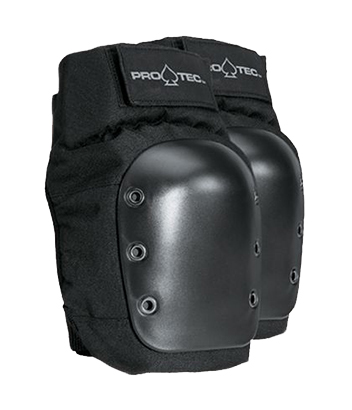 Consequently, you'll find a great selection of helmets and protective gear in the skatedeluxe skate shop. Whether you kids are into simple designs or like it colourful, anything is possible. There are also different sizes of protective gear which is why we've provided all the necessary information in the respective product descriptions. Helmets and protectors are meant to have a snug fit and prevent injuries. Hence, we would recommend sizes XS or S for small children.
Do you have any questions or would you like help with your selection?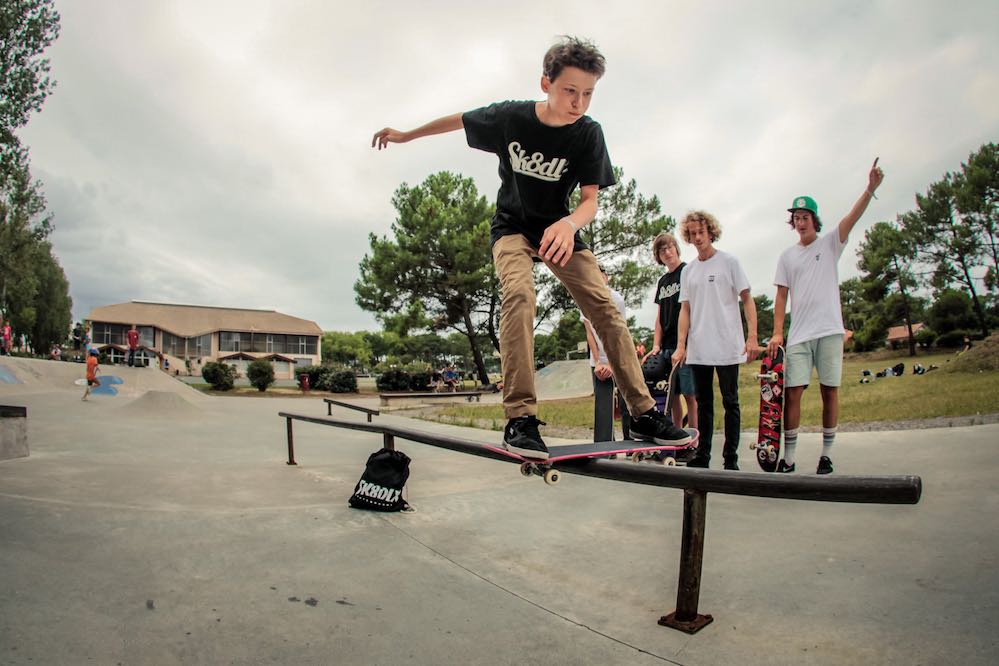 Has your child already taken a look at the skatedeluxe assortment and knows what they want but lack the experience to know if the individual parts fit each other? We've got a solution: the skatedeluxe Skateboard Configurator. Simply choose a deck and the configurator will display the appropriate hardgoods step-by-step until your personal setup is complete.
Nevertheless, if there you have further questions you might find some helpful information in our skatedeluxe Skateboard Wiki or by asking our gifted customer service team. No question shall be left unanswered!