Dennis Busenitz is considered one of the most famous people in the skate world. Between the rap careers, sports cars and Hollywood attitudes many pros may have, he convinced with down-to-earth and first-class skating. The family man, who lives in San Francisco, has long been with adidas and now has three different models in their collection. We have looked more closely at the Busenitz Vulc and tested the skateshoes thoroughly.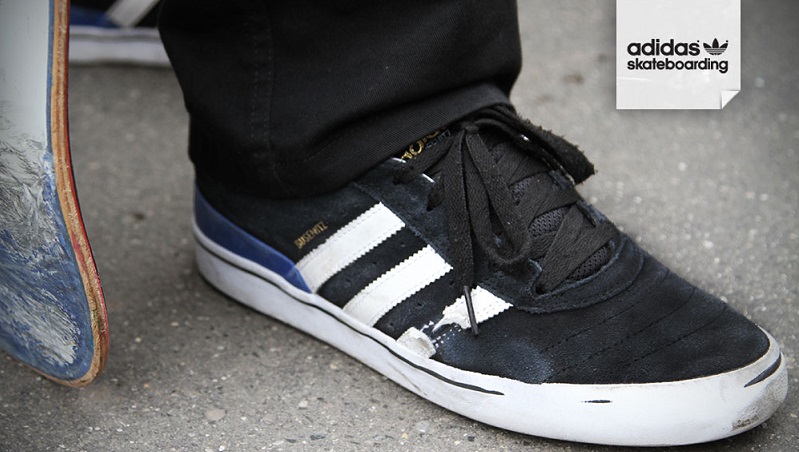 General Fit and Feel
The Busenitz Vulc is flat shaped and, as the name suggests, a vulcanized sole. There are small areas of plastic in the heel area of the shoe to back up the outer suede leather. Their function is probably more of a cosmetic nature, since these points are mostly stressed by Heelflips. The toe area of the shoe is relatively narrow, but after some time it adapts perfectly to your foot, without losing its stability. The narrow toe also provides a very good feeling in this region and thus a good flick. The heel area is well made and together with the vulcanized sole, it has a pleasant comfort coupled with an amazing board feel. The sole also impresses with exceptionally good grip.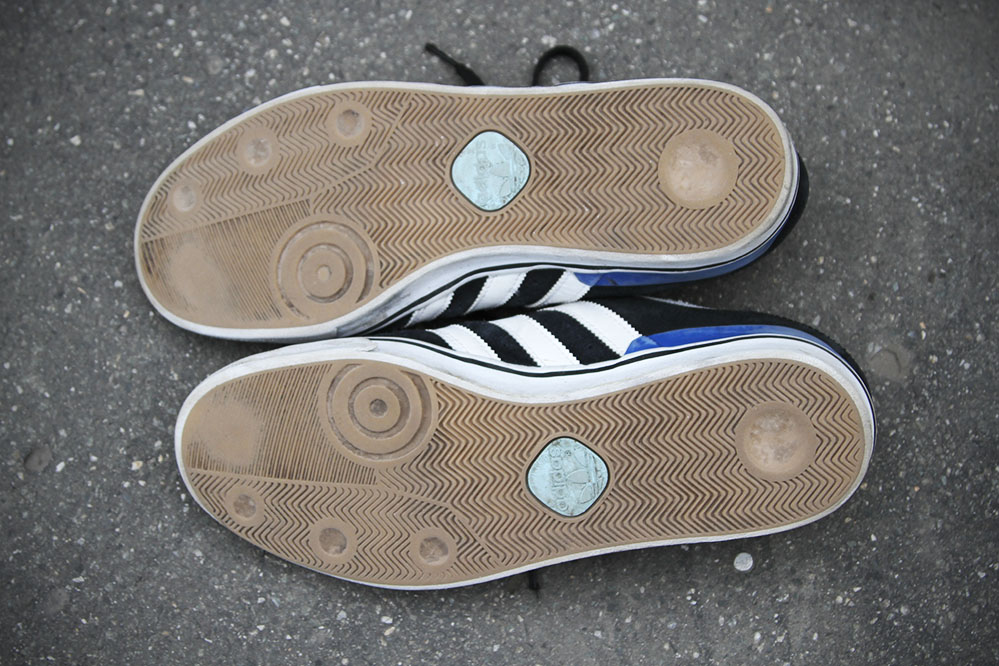 Durability
When it comes to durability, the rugged suede outer material comes into play as well as the main characteristic: the iconic "three stripes". These dissolve relatively quickly, but only cause visual damage. Although the sole cannot keep up with the durability of Cupsole models, it endures quite well. The shoe delivers in terms of durability, for what it promises: it cannot achieve the best durability values based on its design, although good craftsmanship ensures that they endure well for a Vulcanised model. It's also worth mentioning that the shape remains solid and stable.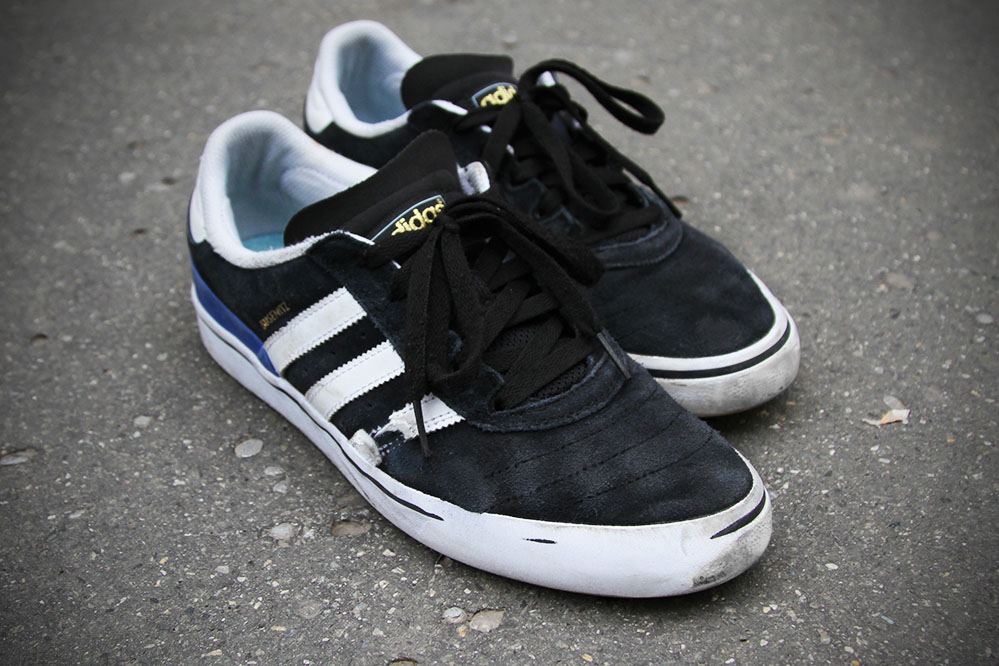 Conclusion
adidas succeeded in making a solid model with the Busenitz Vulc. The vulcanized sole and narrow toe box give the shoe a good board feel and good grip. At the same time, one does not have the feeling of having a reduced shoe. The comfortably designed footbed provides a comfortable fit and thus reliability. This makes the shoe also perfect for being inspired by its namesake, to handle what felt like 40km / h Lines on the asphalt.