To test the Impact Technology of the Almost Willow Jail Tats Deck, we have really have done quite the effort. In this Product Test you will find out whether it was worth it!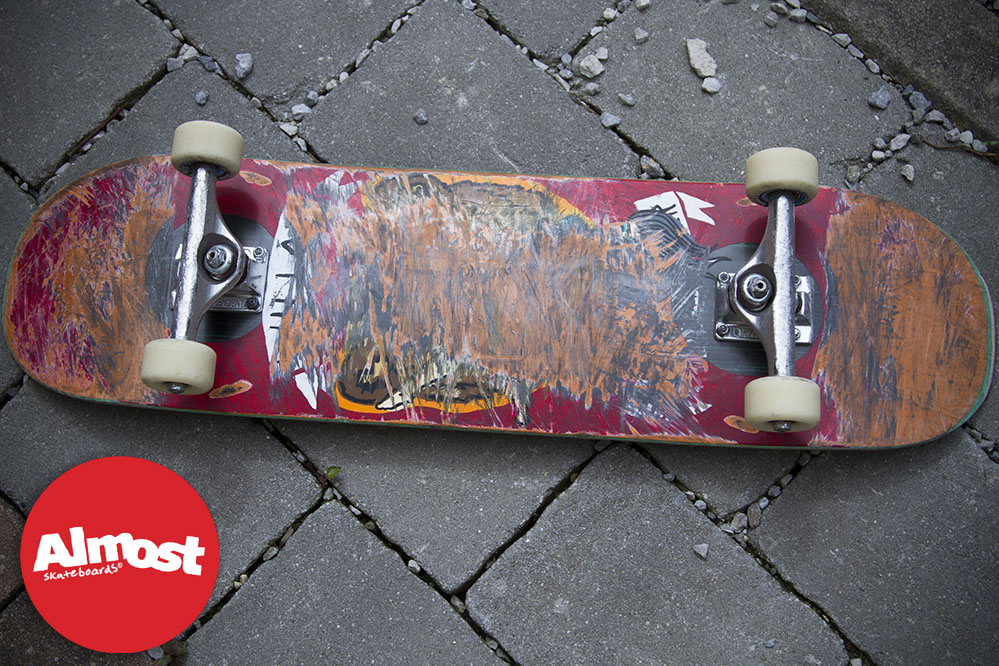 Founded under the wings of Rodney Mullen and Daewon Song in 2003, Almost has become one of the most established skateboard – manufacturers. Along with brands like Cliché, Enjoi or Zero, Almost falls under the umbrella of Dwindle – Distribution. Also the Almost team stands strong with names like Rodney Mullen, Daewon Song, Chris Haslam and even skatedeluxe teamrider Willow, who's pro with Almost since 2012. We've thoroughly tested his latest Pro Model from the Jail Tats series and we were especially curious for the Impact Plus construction.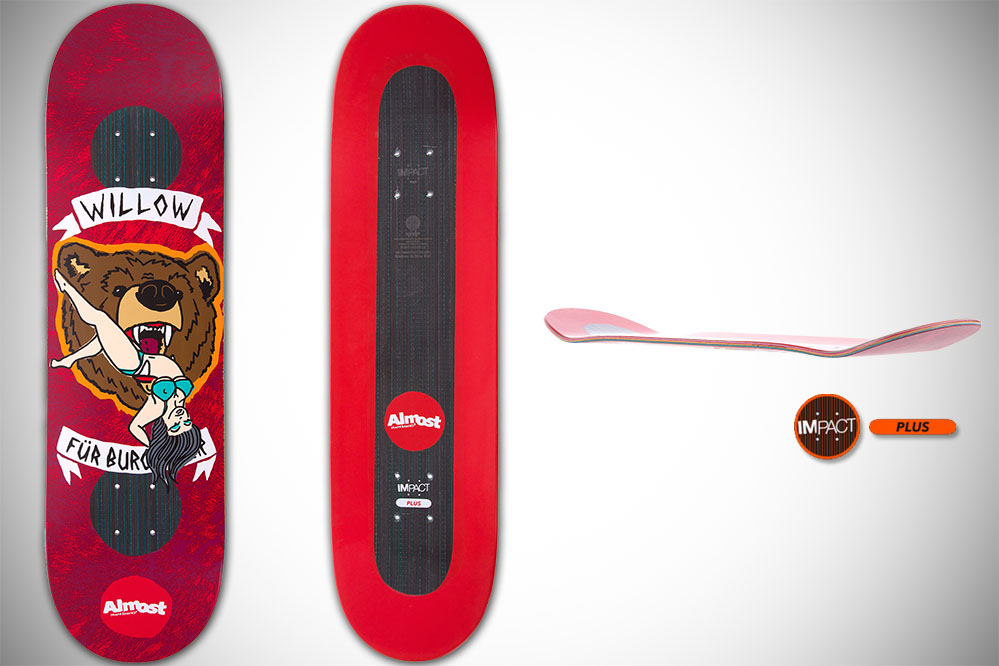 Shape & Concave
The deck has a decent size with a width of 8.375 inches and length of 31.85 inches. It has a Standard – Popsicle Shape with medium concave. This may sound boring in times of unusual shapes, but for me it is still the best formula for a successful deck.
Pop & Durability
At this point, we will briefly explain the Impact Plus construction, designed for long-lasting pop and improved durability. Impact Plus means that two carbon fiber inserts were incorporated into the bottom layer of the wood. The circular deposits are located at the location of the drill holes for the axles to prevent the deck from breaking with unclean landings. In addition, the top layer of wood also has a continuous layer of carbon fiber material to ensure a longer lasting tension of the board.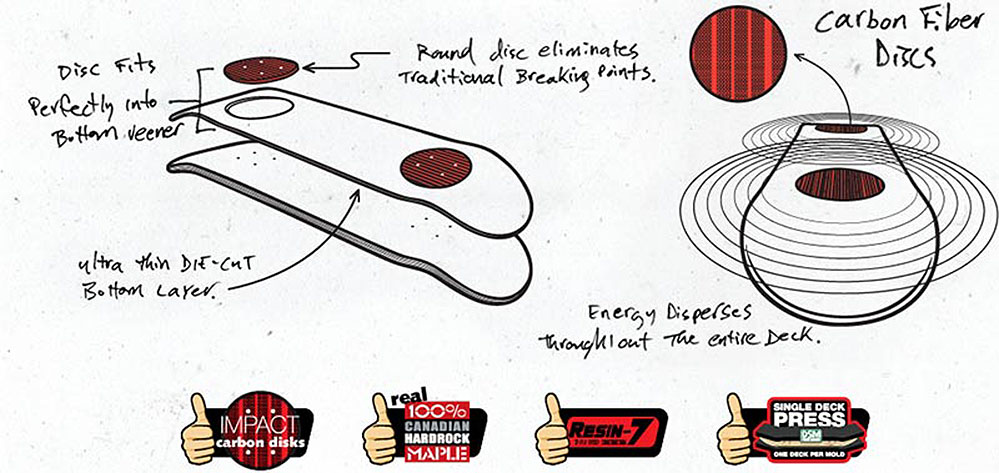 But how does the design work in practice? In my opinion the deck definitely has a longer lasting tension, even after several sessions the deck is noticeably stiffer than you would expect from a normal Seven – Ply construction and thus retains its pop better. The deck hardly gives way and feels solid, even if you do not land directly with your feet over the screws. However, what the Impact Plus design cannot prevent, is the wear of the tail and chipping of the nose and tail with frontal impacts.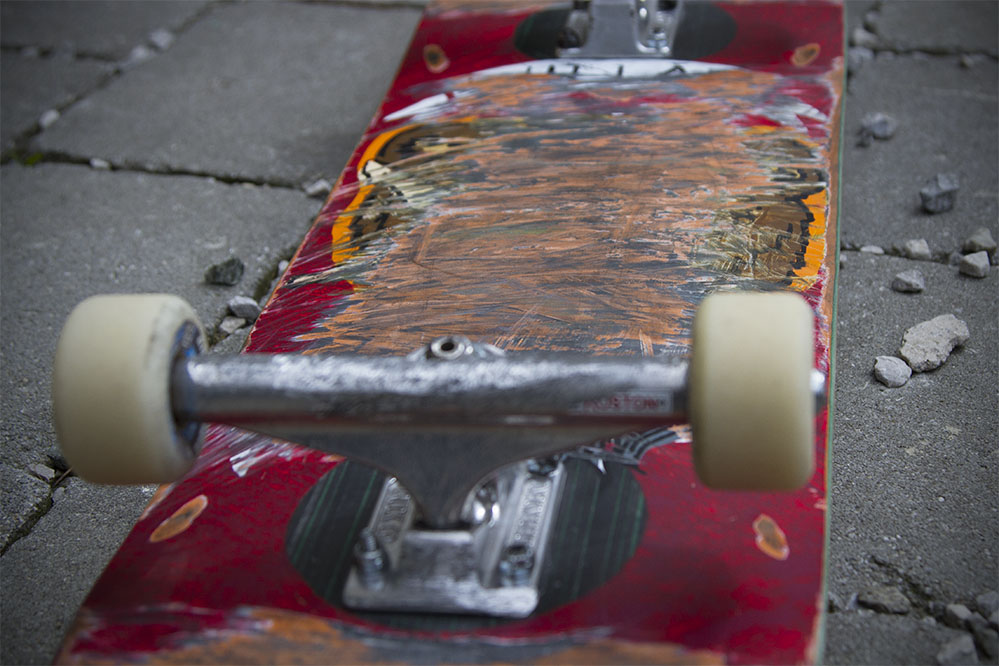 Conclusion
Willow's Pro Model from the Jail tat series has everything a good deck needs. Primarily this is a solid shape with which you feel comfortable. The Impact Plus Construction is definitely the cherry on top of the sundae. It prolongs the feeling of having a fresh deck under your feet and thus provides a longer lasting pop.
● Check out the Almost Willow Jail Tats Impact Plus 8.375″ Deck
● All Decks with the Almost Impact Plus
● Visit Willow's TMR Profile
● All Skateboard Decks at skatedeluxe